A translation from hindi and a tale of five women
Read more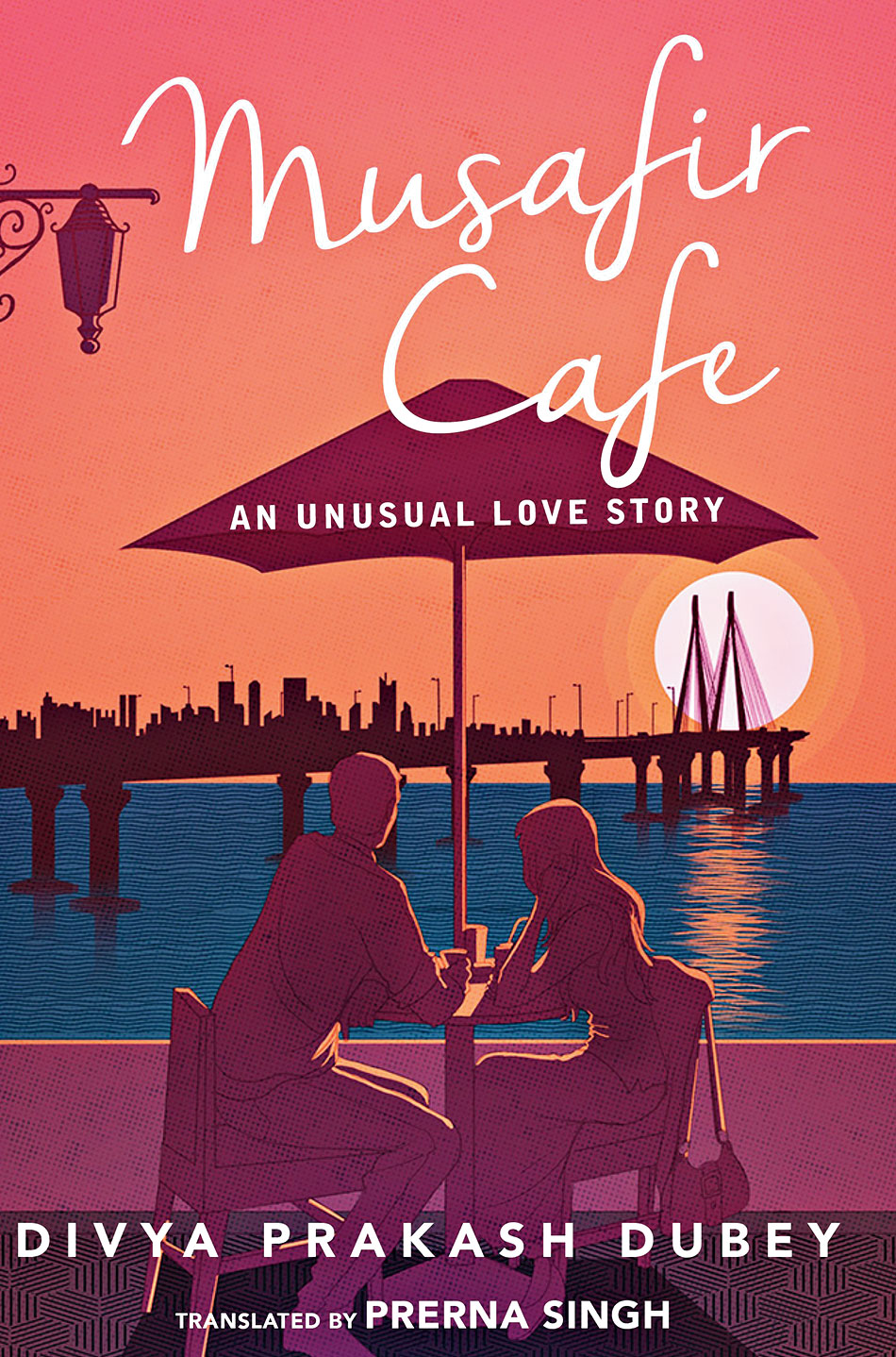 ---
---
LOVE UNFOUND: Musafir Cafe, written in Hindi by Divya Prakash Dubey and translated to English by Prerna Singh, is one of those stories where the essence jumps out at you, engulfing you in a slow and beautiful lull that even a not-so-great translation can't dim.
Two people, Sudha and Chandar, meet under strange circumstances and redefine the concept of love, while they search for the true meaning of life. A story told mostly through conversations between the two, one is vaguely reminded of Love Story by Erich Segal. The wit may be missing but the ethos remains intact. As Chandar tries to convince Sudha to marry him, with the latter persistently refusing to, one is compelled to question the concept of marriage and its social implications. Why do two people in love have to marry? Their journey from a one-bedroom apartment in Mumbai to Mall Road in Mussoorie culminates at Musafir Cafe where life is all about being a traveller, mostly without a destination.
The frequent use of 'yaar' in the sentences dilutes the impact of the actual conversation, which otherwise feels like an evening of gazing at stars while sitting on an empty beach. Musafir Cafe is a two-hour read which ends with the reader introspecting upon the wants and needs of life. Leaf through the book just to know what happens to Sudha and Chandar.
TRYST WITH DESTINY: Seventy-year-old Mariam has lived her life before retiring to the subdued suburbs of Vellore where she teaches crocheting to four young women.
The Sum of All My Parts is the story of Mariam who sees her life reflected in the tales of the four girls — Amreen, Nimra, Arifa and Shaista. While Shaista, the quiet, young one, deals with early pregnancy and a forced marriage, Amreen, who is full of life, longs to have her own baby and yet has to come to terms with her possible infertility. Nimra tries to ward off the pressure of marriage from her stepmother who creates a household so brutal that those few hours of crocheting is her only solace, and Arifa has to manage a toddler of her own and her mother-in-law while her husband works in Dubai.
Mariam finds a part of herself in each of their tragic tales, while she fights her own monsters — a soured relationship with her beloved granddaughter and decisions taken years ago. As she relates the tales of her past to her students, she emboldens them to make the right choices to move forward.
The book is peppered with sensory references, like the people who come to visit Mariam bringing with them an air that smells like "jasmine-scented hair oil, mehendi-ed palms, Pond's Dreamflower talcum powder, sweat on some days and fresh soap on others". Andaleeb Wajid offers us a glimpse of lives that are difficult and the need for love and happiness that resides within everyone.