A roof for lonely woofs
'During the pandemic my husband and son started following social media posts about abandoned pets'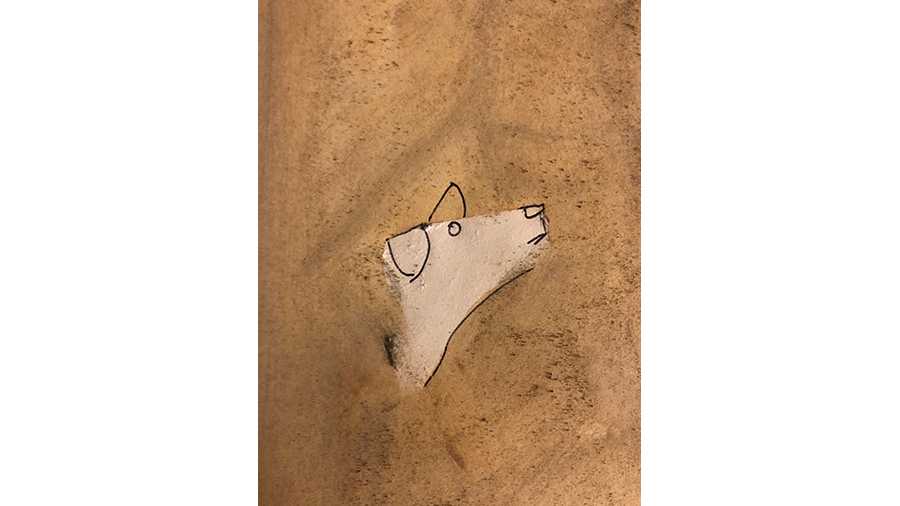 ---
Published 03.10.21, 12:15 AM
|
---
I wanted my children to grow up with dogs just as we had, so, when my son was four, we got a puppy, Mowgli. My children's interaction with dogs would have been just like mine — bringing up puppies, playing with them, taking care of them and then, suddenly, heartbreakingly, losing them 10 or 12 or 15 years down the line — if we had not met a dog called Cookie.
My niece had adopted the eight-month Labrador from a shelter. The owner would keep her locked in a room for days while she went about her work as a bar dancer. Cookie was malnourished and her leg muscles were very weak — they hadn't developed at all because she had hardly got a chance to walk. That was the day we decided that if we ever kept another dog, it would be a rescued animal.
During the pandemic my husband and son started following social media posts about abandoned pets. One day, a friend called to say a German shepherd was up for immediate adoption. We weren't sure we were ready but still made the phone call.
A middle-aged couple who had brought home the puppy had succumbed to Covid-19 and their software engineer daughter, whose business had shut down during the lockdown, could not afford to keep it. The dog was a double-coated breed that had to be kept in air-conditioned comfort and the young woman had to go back to Mumbai and try to find a job. "He won't miss me much," she said, though there were tears in her eyes, "I only came home for flying visits."
That was how Mishuk came home. We couldn't keep him in air-conditioned comfort around the year but he adapted well enough. For all of the first month though, he whimpered in his sleep.
We had no plans to get another dog. Not even when Mowgli succumbed to a heart attack some weeks after Mishuk came home. But then we got another call. Another dog owner had lost his job in the lockdown and dumped his pet with his domestic help. She faithfully shared her daily staple with the dog, but she couldn't afford the medication for his ever-increasing fungal infections. She put Bozo up for adoption but no one wanted an overweight dog with a limp and skin disease.
Barely a week after we got Bozo, Manisha, who helped us adopt Mishuk, sent two young men our way with a bronze-coloured dog called Pluto. Ankur and Ankit had put their lives on hold to rush around arranging treatment for their mother who had the coronavirus. She died and despite their best efforts, there was no place for a dog in their lives. They wanted a good home for the dog and visiting rights, and Manisha thought we would be a good fit. She had no idea we had already adopted Bozo.
As I type, two of our three pets are lying at my feet. Mishuk hardly barks except in the morning when he considers it his duty to wake us up. Little Bozo's barks can be called yapping at best. Pluto's voice is deep and his displeasure loud. In my head I can still hear Mowgli's bark — distinct, protective.
And so life plays on, a rag-tag symphony.