Wholesale inflation hits 15 per cent
WPI inflation has been in double-digits for the 13th straight month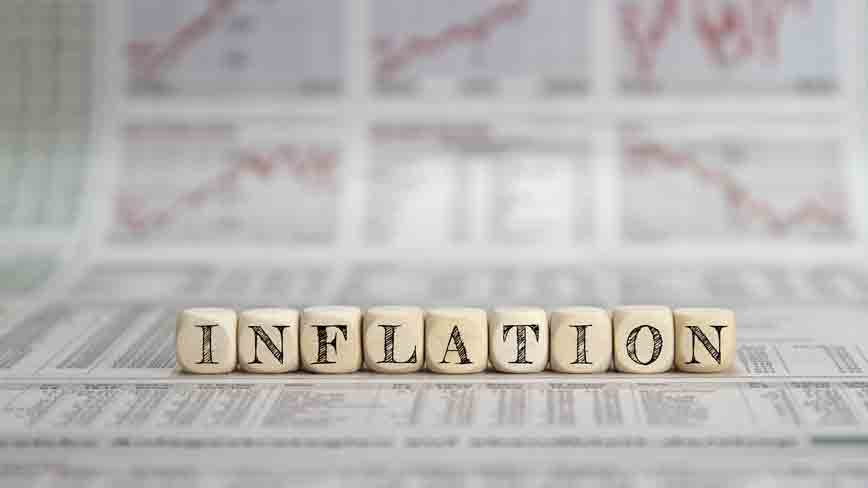 Representational Image
File Photo
---
New Delhi
|
Published 18.05.22, 01:46 AM
|
---
Wholesale inflation in April rose to 15.08 per cent, the highest in at least nine years, the government's latest data showed. The inflation based on the wholesale price index (WPI) is the highest print on record in the current (2011-12) series.
It was 14.55 per cent in March and 10.74 per cent in April last year. WPI inflation has been in double-digits for the 13th straight month. Inflation in food articles was 8.35 per cent as prices of vegetables, wheat, fruits and potato witnessed a sharp spike over the year-ago period.
In fuel and power, inflation was 38.66 per cent, in manufactured products 10.85 per cent and oil seeds, 16.10 per cent.
Inflation in crude petroleum and natural gas was 69.07 per cent in April. "As the Ukraine conflict does not seem to be coming to an end soon the headwinds arising out of the disruption in global supply chain coupled with uncertainty will continue to put pressure on domestic wholesale inflation. It will remain elevated in FY23 despite the high base of last year," Sunil Kumar Sinha, principal economist, India Ratings and Research, said.
"The RBI has increased the repo rate by 40 basis points (bps) and CRR by 50bps in May 2022. The monetary tightening will continue and we expect repo rates to increase another 75bp and CRR by 50bp in FY23," he said.
Aditi Nayar, chief economist, Icra said: "With some correction in commodity prices as a result of the bleaker demand outlook in China offsetting the depreciation in the the rupee, WPI inflation may recede mildly below 15 per cent in May 2022."
With WPI inflation remaining solidly in double digits, the probability of a repo hike in June has risen further.
"We expect a 40bps hike in June 2022 followed by a 35bps rise in August 2022, amidst a terminal rate of 5.5 per cent to be reached by mid-2023. With the source of inflation being global supply issues and not exuberant domestic demand, we maintain that over-tightening will douse the fledgling recovery without having a impact on the origins of inflationary pressures."
Data released last week showed that retail inflation rose to a near 8-year high of 7.79 per cent in April, remaining above the RBI's inflation target of 6 per cent .
RBI-banker meet
RBI governor Shaktikanta Das on Tuesday met the chiefs of PSU banks where issues from credit growth to asset quality were discussed. The meeting comes days after the central bank in a surprise step hiked the policy repo rate and CRR to tackle inflation. Its action has resulted in EMIs rising for home and other loans.