What's Up! Cafe team dials Dallas
Over the next five years, we intend to make substantial inroads in the US restaurant sector, says Debraj Dey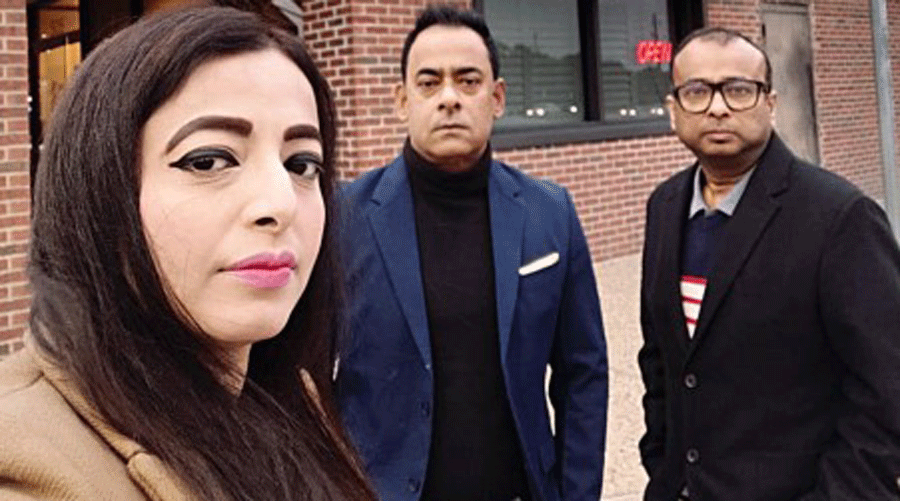 Anamika Sengupta, Anirban Sengupta and Debraj Dey, directors, What'sUp! Ltd, in front of Cafe de France.
The Telegraph
---
Calcutta
|
Published 07.12.22, 02:38 AM
|
---
Three Bengali entrepreneurs, who own city-based What's Up! Café, has acquired a 40-year-old restaurant — Café de France in Dallas, Texas — for $2 million.
There are plans to further invest $8 million in the US over the next five years to further expand into the hospitality sector.
Debraj Dey, the director, What's Up! Ltd, said that instead of going through a joint venture or franchise route, the company has gone for a wholly owned subsidiary to start operations in the US entirely through self-funded equity by the partners. Future expansion will also be through self-equity funding supplemented with bank debt as and when required.
Dey said the process of foreign ownership in the company was largely hassle-free without the need to necessarily be a US citizen.
"We have so far invested about $2 million in this 150-seater fine dining place in Dallas," he said.
"Over the next five years, we intend to make substantial inroads in the US restaurant sector and expand our footprint in other major cities like San Francisco Bay Area, California, other major cities in Texas and, at some point in time, New York.
"Eventually, the plan is to create a What's Up! chain in America," said Dey.
"The sheer size of the economy, access to a large consumer market simpler regulatory environment, and an overall ambience conducive to entrepreneurship are the main reasons for selecting the US for our expansion," he said.
Owned by Anamika Sengupta, Anirban Sengupta and Debraj Dey, What's Up! Cafe in Calcutta has grown from a single-tier cafe to a 3 tier 300-seater restaurant in seven years.
Two years ago, a concept restaurant 99 was launched and the company plans to expand the brands further.