What 20-somethings need to know about taking short term loans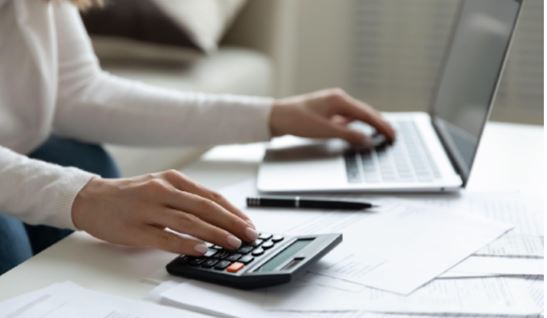 ---
Published 13.05.22, 03:41 PM
|
---
As a 20-something with a job and many dreams, you are on the lookout for ways to pay for your financial objectives. A personal loan seems like an attractive option to try, for many reasons. But you have never borrowed the loan before and you have a few queries about it.
Do read the following sections before you apply for a short-term loan:
* The personal loan is not the only course of action, but it's one of the best.
As a young person, you have many short-term dreams such as going on foreign trips, buying expensive phones, decorating your rental apartment with a few items, etc. How do you finance these dreams? Do you use your ongoing income, or do you dip into your savings to make big ticket purchases? Often, young people don't like to swipe their cards to pay for expensive things, but they do want to make the most of online deals on shopping, eating out and travel. An easy personal loan is a good avenue that finances these short-term objectives without burdening your income for long (since it has a short tenure). Though taking a loan to buy things should not be your first thought, at least an instant loan prevents you from borrowing from friends or using your income. You can take it from a reputed mobile loan app to buy what you need, and easily repay it via EMIs. Besides, the personal loan helps you build credit for future secured loans.
* You can use the loan money for whatever purpose that seems suitable to you.
Unlike home or car purchase loans, which must be used for the purpose they are borrowed for, a personal loan has no such compulsions. Indeed, you may use the money for any purpose, from buying a new phone to funding a medical procedure, and from renovating your room to taking a foreign trip. The lending institution does not ask you to furnish a reason or collateral before taking the personal loan. The loan is approved if the lender is convinced about your credit worthiness and repayment ability. You do require a fixed source of income (from a job or business) before you apply for the loan. A high credit score is also a big plus if you want quick approval.
* The loan is more expensive than other loans.
Since it is an unsecured loan, it is more expensive than home or car purchase loans. Thus, you pay more interest on the personal loan than on other loans. However, the tenure of the loan is shorter, so you can become debt-free faster. If you are concerned about spending too much on EMIs every month, you can make periodic repayments against the loan principal. This reduces the overall borrowing amount, and the EMI amount also reduces. Besides, the loan is repaid faster.
* You can get it from mobile loan apps much faster than traditional lenders.
It is a common practice to approach traditional lenders when one needs an easy personal loan. On their part, a traditional lender with whom you share a long relationship might even offer you a pre-approved loan that they say will be disbursed in a few minutes. However, it helps to approach a new age loan app with your loan request. For one thing, the app offers a faster, more intuitive interface to verify your credit worthiness and personal information. For another, it has a small list of documents and an easy application process. You can easily get the loan in a few hours from the documents being verified. The speed and ease of application are helpful when you need the money for an emergency. Check on how to get the instant loan on the app before you get started.
* Trust only reputed apps before you apply.
There are loan apps galore on both the Google Play Store and App Store. But not all of them are good, nor can one vouch for the authenticity of most of them. You must research the best ones and seek a loan from trustworthy apps with a good approval and disbursal record.