WB-HIRA: All eyes on Bengal follow-up action
Legal experts and industry participants said the best outcome of Tuesday's verdict would be if the state goes on to publish rules under central legislation RERA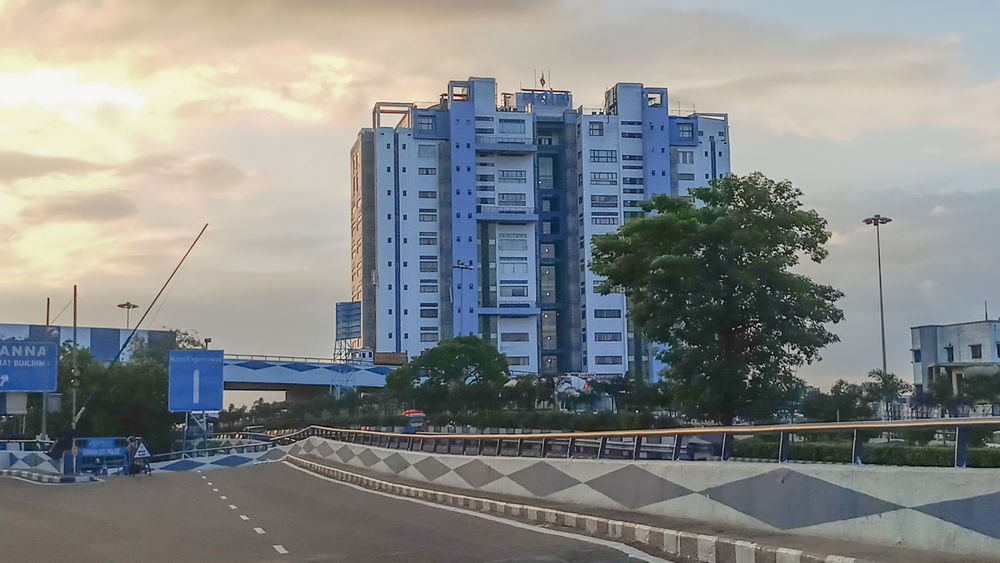 Nabanna. (Representational image)
File picture
---
Calcutta
|
Published 05.05.21, 02:08 AM
|
---
The follow up action of the Bengal government after the Supreme Court struck down the state legislation on housing industry would determine if the developers, buyers and aggrieved consumers of existing projects are going to face any period of uncertainty.
Even as the apex court clarified that the judgment will not have a retrospective effect, the real estate ecosystem would closely watch the next move of the Mamata Banerjee government, which would determine if the state is going to witness a seamless transition to the new regime.
Legal experts and industry participants said the best outcome of Tuesday's verdict would be if the state goes on to publish rules under central legislation RERA (Real Estate Regulation and Development Act, 2016).
Government sources said the legal department is examining the order which was uploaded on the SC website in the afternoon.
"There should not be any worry for either the buyer or the builder," an official assured this evening.  
The rule making power under RERA is vested with states and given that rules and regulations under WBHIRA (West Bengal Housing Industry Regulation Act, 2017) and RERA are mirror images in most aspects, there would not be big changes, the official explained.
Registration of projects and real estate agents are now done under WBHIRA which also deals with complaints of aggrieved buyers of apartments. The WB HIRA Authority which came into being in June 2020, is dealing with close to 100 fresh project applications and at least 150 complaints.
"Till such time the Bengal government does not publish the rules under RERA and establish the Authority in terms thereof, all proposed projects may be stalled for want of approval," sais Sourav Bhagat, partner Fox & Mandal LLP.
Moreover, the pending complaints filed with the Authority may not be processed unless clarified.
The options before the state include filing review or curative petition in the apex court. It can also consider amending the existing Act or even frame a new one. Uncertainty would linger if any of these courses is taken, legal minds warned.
Sushil Mohta, president of Credai West Bengal, expected realtors would comply with the new regulations.
Jitendra Khaitan, managing director of Pioneer Property Management felt the Supreme Court decision could have a positive impact in the long run.
"Financial institutions have limited exposure in Bengal because projects here are not registered under RERA. The central government supported fund 'SWAMIH' is not taking over any stressed or NPA projects here because they can only take over RERA approved projects," he explained.
If Bengal decides to frame rules under RERA, it would impact three major areas, viz. sale/allotment of car parks, definition of force majeure and compounding of offences.
RERA only permits sale of garage which is covered by walls on three sides and a roof unlike WBHIRA which permitted sale of all kinds of car parking spaces such as cover car parking, open car parking   and basement car parking spaces, as were duly sanctioned by the appropriate sanctioning authority.
This change will materially affect the ability of developers to  sell and/or allot open car parking spaces and any other car parking spaces which does not fall within the definition of a "garage" as defined by RERA, under the new regime.
Second, RERA specifically   provides the force   majeure  events on which a builder   can   rely upon for non-performance. However, WBHIRA had modified the same with  the   addition "any   other   circumstances as may   be prescribed." This additional umbrella provided by WBHIRA may no longer be available to   the builders under the new regime going forward.
Third,   RERA   allows   compounding   of offences while WBHIRA has no such provision available. This will enable the Promoter to cut short the litigation period by payment of fine upfront to compound any offence.