Video on mobiles ready for take-off
OTT revenues will jump to a whopping $3.1 billion, showing a compounded annual growth rate (CAGR) of 48 per cent over the next five years from 2018 to 2023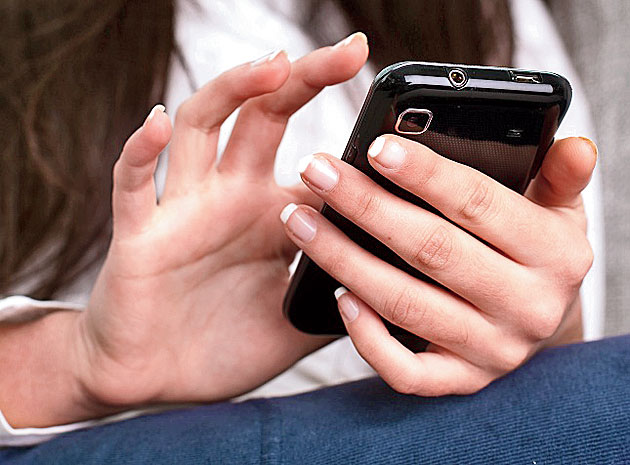 ---
|
Mumbai
|
Published 14.10.18, 08:44 PM
---
Over the top (OTT) operators in the country such as Netflix, Hotstar, Zee5 and Amazon Prime video are enjoying strong growth following a huge jump in data consumption on mobile phones.
According to a report from Kotak Institutional Equities, over-the-top (OTT) revenues will jump to a whopping $3.1 billion, showing a compounded annual growth rate (CAGR) of 48 per cent over the next five years from 2018 to 2023. This will be driven by digital video advertising which will jump to $2.2 billion from $0.4 billion and OTT subscription rising to $0.9 billion from $0.1 billion.
The brokerage expects online video consumption (watch time) to grow at 52 per cent CAGR and contribute 25 per cent to total video (TV and digital) consumption during this period, up from the present 9 per cent.
The report said India has about 250 million digital video monthly active users (MAUs) and around 180-200 million daily active users (DAUs). These numbers have shown a growth of 100 per cent and 200 per cent, respectively, over the past couple of years.
"We expect these digital video users to more than double in five years driven by an increase in unique 3G/4G subscribers to about 700 million from 315 million, increase in smartphone users to about 650 million plus from 350 million, increase in fixed-line broadband subscribers to about 45 million from 21 million. Our base case assumes that Jio will launch fixed-line broadband offerings in 70-80 cities over the next 2-3 years'', analysts at the brokerage said.
It said average daily time presently spent per video viewer ranges from 25-55 minutes for key OTT platforms, which is lower than the time spent on TV. This will increase to about 100 minutes per day by 2022-23 driven by a shift in consumer preferences.
The brokerage is not alone in giving out such an an optimistic outlook. PwC in its Global Entertainment and Media Outlook 2018-2022 had said India would be the tenth largest market for OTT in terms of revenue by 2022 with mobile Internet subscribers set to double over the period.
The India potential has not been lost on international players. "We are really pleased with the progress and tracking we're making since we launched 2.5 years ago, and we just have a lot of work and a lot of opportunity ahead.
"We've got a long way to go to expand languages and many other aspects to be able to cover — be a broad Indian product. But in terms of our beachhead, I'm very pleased with what we've been doing," Wilmot Reed Hastings, co-founder, chairman, president & CEO, Netflix Inc had said while speaking to analysts after the company declared its results.