US may restore GSP benefits
"GSP (reinstatement) could be called a limited trade deal," said the US secretary of commerce, Wilbur Ross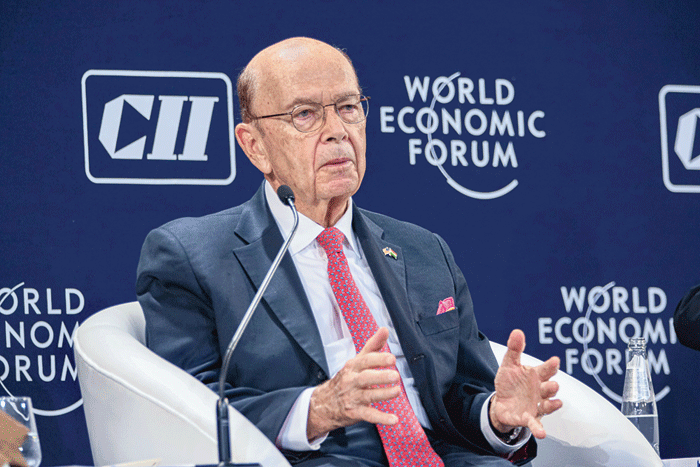 ---
---
The United States is considering a limited trade deal with India by restoring the benefits under the Generalized System of Preferences (GSP) programme, US secretary of commerce Wilbur Ross said on Thursday.
Ross said the US does not believe India is eligible for GSP, but the terms were being renegotiated and a resolution would be "a very good step toward free trade".
"GSP (reinstatement) could be called a limited trade deal," Ross said.
Citing lack of reciprocal market access, the US removed India this year from the GSP programme that allowed duty-free entry for up to $5.6 billion worth of its annual exports to America. New Delhi responded with higher tariffs on 28 US products, including almonds, apples and walnuts.
The two nations were expected to announce a deal during Prime Minister Narendra Modi's trip to the US last month.
Level-playing field
The United States and India have been locked in trade disputes for months that have led to tit-for-tat tariffs.
Washington has been concerned about Indian policies that mandate foreign firms to store more data locally, restrict the way US e-commerce giants operate and impose price caps on medical devices.
"All that we are looking for is to level the playing field," Ross said in an interview on the sidelines of the India Economic Summit in New Delhi.
"The US is the least protectionist country of the major powers. India is, if not the most protectionist, certainly one of the most protectionist."
Deal soon
Commerce minister Piyush Goyal on Thursday said a trade deal between the two nations will happen soon and he did not see any structural reason stopping the agreement, even though resolving the complex issues involved have taken up some time.
"Trade has to consider the past, present and future, the political dynamics, local issues, long term issues, bilateral and multilateral commitments. So it's a very complex story and in that complexity, we are having an absolutely wonderful engagement," Goyal said at the same event.
Ross echoed Goyal's stand on the time taken to reach a consensus.
"Neither government said there will be a trade deal in five minutes. That was not us, it wasn't (commerce) minister Piyush Goyal. So, I think that was just speculation. We do think that there is no structural reason why there can't be one pretty quickly. We know each other's issues," Ross said.
Goyal said the US is not only a very powerful economy but also a sensitive country, adding that trade between the countries is robust as imports from the US to India have grown nearly 30 per cent and exports from India to the US have grown nearly 20 per cent in the last one year.
"We are at a reasonable trade level. Certainly our potential has not been reached. Both USTR, Wilbur Ross, me and our team are discussing how to break the $500-billion barriers in terms of our mutual trade. And the way our trade is progressing, I don't see any reason why we can't do that ($500 billion trade target) in the years to come," Goyal said.
Talking about US concerns about high trade deficit with India, Ross said there was a confusion about the US position on trade deficit.