US economic growth rebound hides fault lines
US commerce department says gross domestic product, adjusted for inflation, rose 0.6 per cent in third quarter, a 2.6 per cent annual rate of growth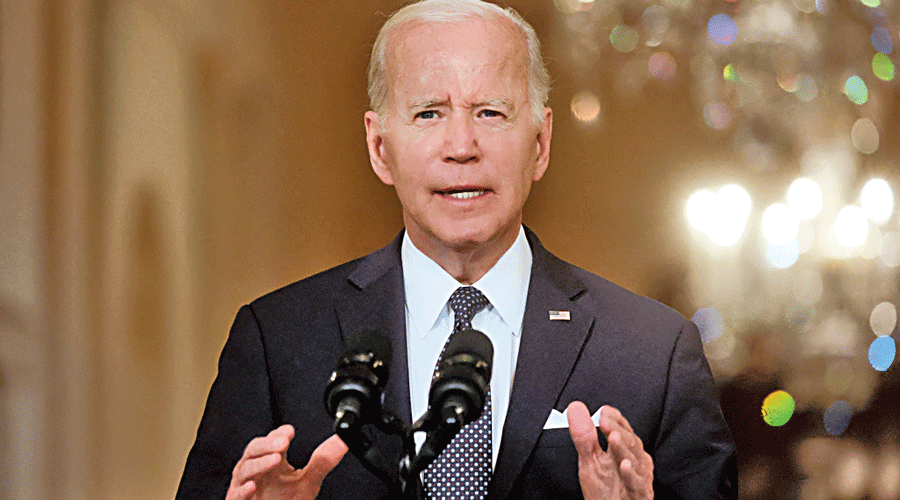 ---
New York
|
Published 28.10.22, 01:40 AM
|
---
Economic growth in the US rebounded over the summer, the latest government data shows, but slowing consumer spending and a rapidly weakening housing market mean the report will do little to ease fears of a looming recession.
Gross domestic product, adjusted for inflation, rose 0.6 per cent in the third quarter, a 2.6 per cent annual rate of growth, the US commerce department said Thursday. It was the first increase after two consecutive quarterly contractions, and slightly exceeded forecasters' expectations.
The third-quarter figures were skewed by the international trade component, which often exhibits big swings. Economists tend to focus on less volatile components, which have showed the recovery steadily losing momentum as the year has progressed.
"Ignore the headline number — growth rates are slowing," said Michael Gapen, chief US economist for Bank of America. "It wouldn't take much further slowing from here to tip the economy into a recession."
But the return to growth in the third quarter provided further evidence that the economy is not yet in a recession, and there is still some path — albeit a narrow one — to a "soft landing," in which the US Fed brings down inflation without causing a recession.
"It's good that the economy is not collapsing," said Carola Frydman, an economist at Northwestern University. "To the extent that we manage growth that's below trend, but not a complete collapse in consumption and investment, that would be the ideal scenario."
US President Joe Biden cheered the report in a statement released Thursday morning. "For months, doomsayers have been arguing that the US economy is in a recession, and congressional Republicans have been rooting for a downturn," he said. "But today we got further evidence that our economic recovery is continuing to power forward."
Inflation slowed in the third quarter, as oil prices fell. That led to an increase in inflation-adjusted personal income, after a decline in the second quarter. But oil prices have since rebounded somewhat, and prices for essentials continue to rise.
Consumer spending, the bedrock of the US economy, rose 0.4 per cent in the third quarter, down from a 0.5 per cent increase in the quarter before. Spending on goods fell for the third consecutive quarter, while services spending slowed but remained positive. 
NYTNS
ECB hikes interest rate again
Frankfurt: The European Central Bank piled on another outsized interest rate hike aimed at squelching out-of-control inflation, increasing rates on Thursday at the fastest pace in the euro currency's history and raising questions about how far the bank intends to go with the threat of recession looming over the economy.
The 25-member governing council raised its interest rate benchmarks by three-quarters of a percentage point at a meeting in Frankfurt, matching its record increase from last month and joining the US Federal Reserve in making a series of rapid hikes to tackle soaring consumer prices.
"Inflation remains far too high and will stay above our target for an extended period," ECB president Christine Lagarde told reporters.
That means policymakers "expect to raise interest rates further" to get back down to the bank's 2 per cent goal.
AP