Unused LTC as stimulus bait in festive season
Too many riders limit efficacy of spending measures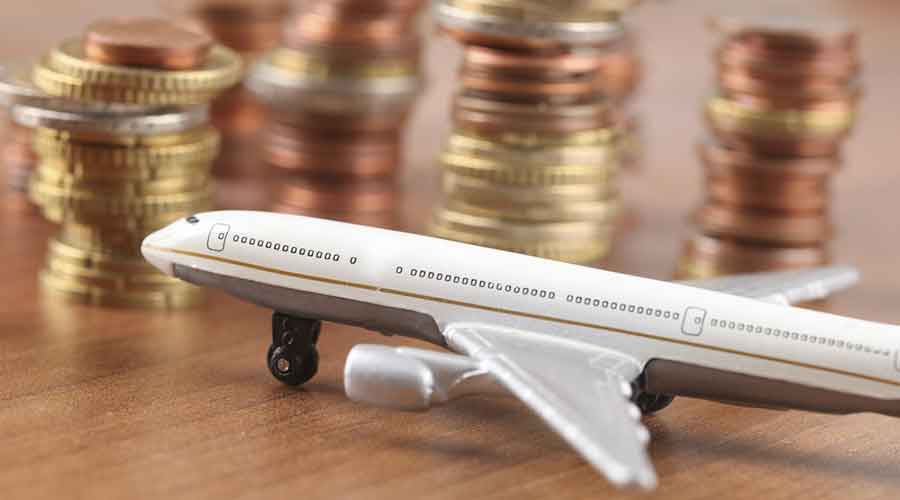 ---
New Delhi
|
Published 13.10.20, 04:41 AM
|
---
At a time air and train travel has virtually dried up, the Modi government is looking to unlock spending in the leave travel concession (LTC) which is not being availed and by reintroducing the Rs 10,000 festival advance.
"This is expected to create a consumer demand of about Rs 28,000 crore," finance minister Nirmala Sitharaman said, voicing a plan to boost the economy ahead of the festival season when people tend to spend more.
There is a rider: employees will need to spend three times their entitlements in order to qualify for the tax breaks they get. LTC is tax free for government employees in two years out of a block of every four years. The plan is to persuade government employees to spend the LTC amount on purchases of GST items that attract a rate of 12 per cent or more. This  will hopefully catalyse spending in white goods and home appliances, she said.
The festival advance scheme is being brought back as a one-time measure and will involve a disbursal of Rs 4,000 crore.
Govt employees will get prepaid Rupay cards with a spending limit of Rs 10,000 that must be spent by March 31 next year when the cards will expire. They cannot be used at ATMs to withdraw cash and can be used only at points of sale.
Unspent money will lapse on May 31 next year. The amount is being given in the form of an interest-free advance and will be recovered in 10 equal monthly instalments next year. The Centre says if all the states also adopt the scheme, the spending will go up by another Rs 8,000 crore.
However, economists feel the move would not significantly boost consumption at a time Covid-19 related uncertainties remain and the spending measures are not something new.
Madan Sabnavis, chief economist, Care Ratings, said: "The consumption push is not really any fresh money in the system... Employees could prefer to use the facility for travel as and when it would be possible – maybe a year down the line rather than spend the money now."