Horlicks to Boost Unilever fortune
Hindustan Unilever will acquire GSK CH India through an all-stock merger at a valuation of Rs 31,700 crore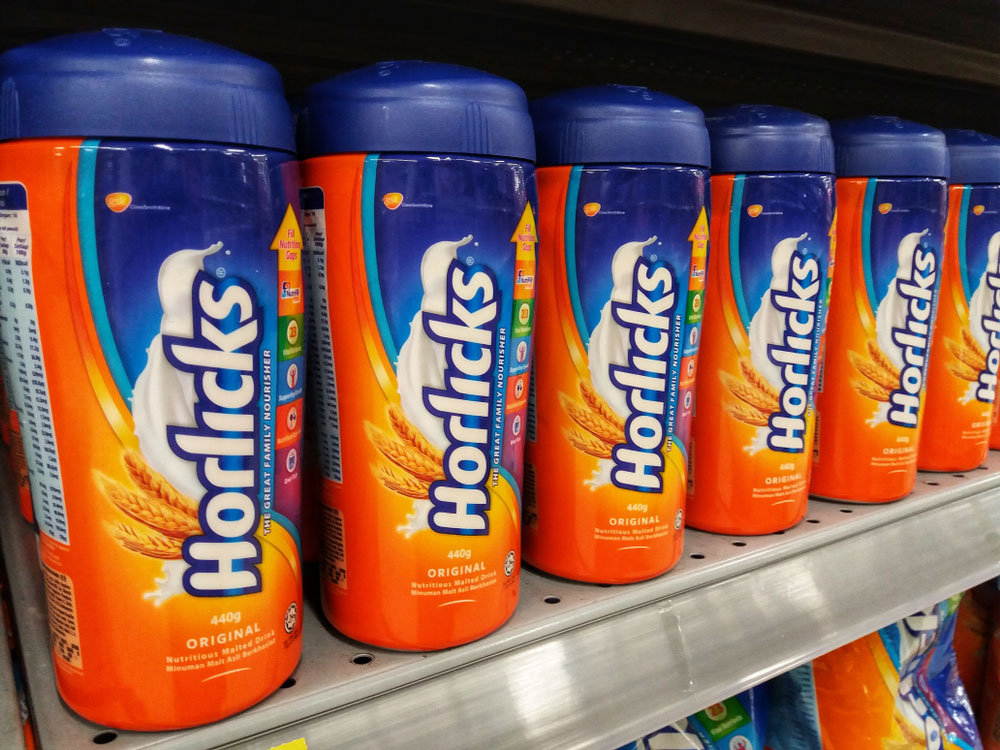 While Horlicks will be retained by Unilever Plc, Boost, Viva and Maltova — three other brands in GSK's health food drinks category — will remain with the merged entity.
(Shutterstock)
---
Mumbai
|
Published 03.12.18, 08:52 PM
|
---
Hindustan Unilever (HUL) on Monday made a healthy stride in the country's food and refreshment segment with its parent Unilever Plc acquiring Horlicks and other brands from GSK Consumer for 3.3 billion euros.
As part of the transaction, HUL will acquire GlaxoSmithKline Consumer Healthcare (GSK CH India) through an all-stock merger at a valuation of Rs 31,700 crore.
While Horlicks will be retained by Unilever Plc, Boost, Viva and Maltova — three other brands in GSK's health food drinks category — will remain with the merged entity.
Share swap
The merger will come at a swap ratio of 4.39 shares of HUL for every share of GSK CH India.
While fresh shares of HUL will be issued to GSK Plc, it will result in Unilever's shareholding in HUL declining to 61.9 per cent from 67.2 per cent prior to the merger with GSK Consumer Healthcare.
Similarly, GSK Plc will hold 5.7 per cent of the company, which will be monetised. GSK said it will sell its holding in HUL and this will be done in tranches, taking into account market conditions. The transaction is expected to be completed in one year, subject to shareholder and regulatory approvals. GSK CH India's 3,800 employees will become HUL staff after the merger.
In March, GSK Plc, the parent of GSK CH India, had said that its 72.5 per cent stake in the local arm will be put up for sale to fund the purchase of Novartis's 36.5 per cent in their consumer healthcare venture.
As part of the process, it had initiated a strategic review of Horlicks and other brands. The process generated interested from players such as Nestle, Coca-Cola, ITC, Reckitt Benckiser and KKR.
Crocin stays with GSK
GSK has reiterated that India will remain a priority market and that it will continue to invest in growth opportunities in its OTC and oral healthcare brands such as Crocin, Eno, Iodex and Sensodyne. Incidentally, HUL will distribute these brands for a period of five years even though they will remain with GSK.
Though analysts have been cautioning that the category in which Horlicks operates has witnessed stagnant growth, Unilever is bullish about bringing this brand within its portfolio.
The FMCG giant feels that factors such as a large and young population, rising affluence & disposable incomes, persistent nutritional needs apart from a huge potential for market development given the low penetration in rural areas can be exploited through its massive distribution network.
GSK CH India posted a turnover of Rs 4,200 crore in 2017-18, a large part of which was contributed by Horlicks and Boost.
"With this strategic merger with GSK CH India, we will be expanding our portfolio with great brands into a new category catering to the nutritional needs of our consumers. The turnover of our food & refreshment business will exceed Rs 10,000 crore and we will become one of the largest F&R businesses in the country,'' Sanjiv Mehta, chairman and managing director of HUL, said.
Market circles said with Unilever buying the Horlicks brand, HUL will have to pay royalty to the parent for sales in India.
The deal also covers Bangladesh and 20 other predominantly Asian markets, including an 82 per cent stake in GSK Bangladesh. It also includes acquisition of certain other commercial operations and assets outside India.
"The acquisition of Horlicks is transformative for our F&R business," Unilever president (food & refreshment) Nitin Paranjpe said.
Stock markets gave a thumbs up to the deal with shares of HUL rising 4.12 per cent to Rs 1825.90.