Uco Bank recovers Rs 900 crore
Bank on track in its pursuit to bring down net non performing assets as a proportion of advances to less than 6%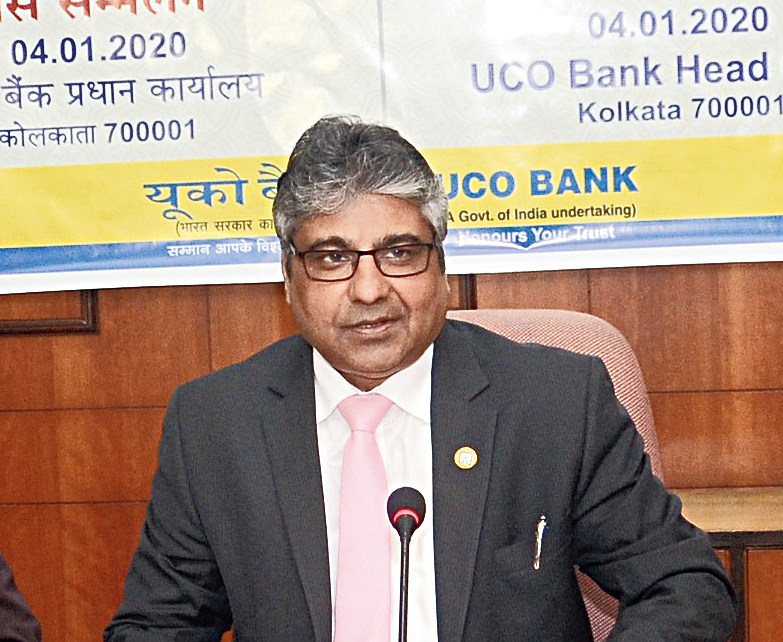 ---
|
Calcutta
|
Published 04.01.20, 08:00 PM
---
Public sector lender Uco Bank has made a recovery of Rs 900 crore from four stressed accounts where a resolution was reached under the Insolvency and Bankruptcy Code or outside the framework.
This puts the bank on track in its pursuit to bring down net non performing assets as a proportion of advances to less than 6 per cent, a key requirement to come out of the Prompt Corrective Action framework of the RBI.
The bank's managing director and CEO A.K. Goel on Saturday said following the resolutions at Essar Steel, Ruchi Soya, Prayagraj Power and RattanIndia Power, the bank has made the recovery. "We have already received the money," Goel said.
He added that in case of stressed accounts the bankers are initially looking at ways to come out with a resolution within 180 days before the mandatory time bound insolvency process kicks in. Some of the stressed power sector assets have seen resolution outside IBC with the regulator announcing a framework to resolve stressed assets.
In certain cases where the lenders are close to a resolution, but are unable to conform to the 180 days deadline, they have approached the RBI to explore possible extension. Bankers apprehend value erosion when cases are referred for resolution under IBC. "NCLT is not the only solution. If we can revive the unit we should explore the possibility as well," Goel said.
NPA reduction
For the September quarter of 2019 the net non-performing assets ratio of the bank was 7.32 per cent. Goyal said the bank has received around
Rs 4,270 crore as capital infusion from the government this year besides raising Rs 1,000 crore from the market.
"We are comfortable on the capital side. There is also recovery from the stressed accounts. So, the bank is on track to bring down the net NPA ratio to less than 6 per cent by March," he said.
The bank is also aiming at a credit growth of 8-10 per cent and is rebalancing the loan book in favour of retail credit. It has set a target to disburse Rs 4,000 crore retail credit over a 45-day period starting January 6, 2020 under the Uco Carnival campaign.
"We have consciously taken a decision to rebalance the loan book increasing the share of retail advances. We are looking to disburse around Rs 4000 crore comprising of home loan, automobile loan, gold loan and MSME loan. We are looking at a 8-10 per cent credit growth and this Carnival will help in achieving that," he said.
As of the quarter ended September retail advances of the bank stood at Rs 22965 crore increasing from Rs 20741 crore in the corresponding quarter previous year.