Tweak widens audit scope
Earlier only listed companies and certain unlisted companies were audited under section 204 of the Companies Act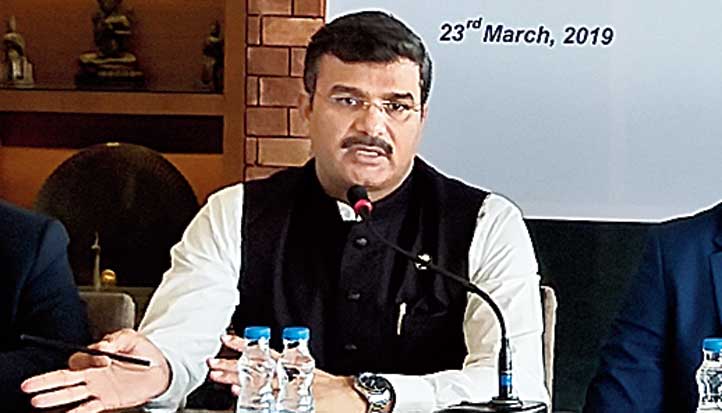 ---
|
Calcutta
|
Published 23.03.19, 07:05 PM
---
Sebi's decision to make secretarial audit mandatory for every listed entity and its unlisted subsidiaries incorporated in India shall widen the scope and relevance of such audits.
Sebi, in a circular last month, had introduced section 24A under the listing obligation and disclosure regulations (LODR) of 2015.
Under this section, a secretarial audit report given by a practising company secretary has to be disclosed in the annual report with effect from the year ended March 31, 2019.
The changes were based on the proposal of a committee on corporate governance, headed by Uday Kotak.
According to the Institute of Company Secretaries of India (ICSI), earlier only listed companies and certain unlisted companies were audited under section 204 of the Companies Act. Now, under section 24A of Sebi LODR regulations, all listed entities, even if they are not incorporated as companies and their material unlisted subsidiaries, will be covered.
"The scope of audit has now increased. Earlier, mostly listed 'companies' were audited. Now, under section 24A, all listed 'entities' shall be audited. This could include institutions (like some public sector banks) listed on the stock exchanges but not incorporated as a company," said Ranjeet Pandey, president of ICSI.
Moreover, such audits, which cover issues related to corporate governance and investor protection, were not covering all types of private limited companies, which could be subsidiaries of a listed company.
"With this change, the accountability of a material subsidiary is now fixed," Pandey said.
In addition to the secretarial audit, company secretaries will also prepare a report on the compliance of Sebi regulations on an annual basis and the companies have to disclose the same to the stock exchanges within 60 days from the end of a financial year.
Pandey further said the move to cover all listed entities under secretarial audit would improve transparency, governance and make such audits more relevant.