The online battle for the Indian traveller
Online travel agencies such as MakeMyTrip, Yatra and ClearTrip have altered the way the travel industry works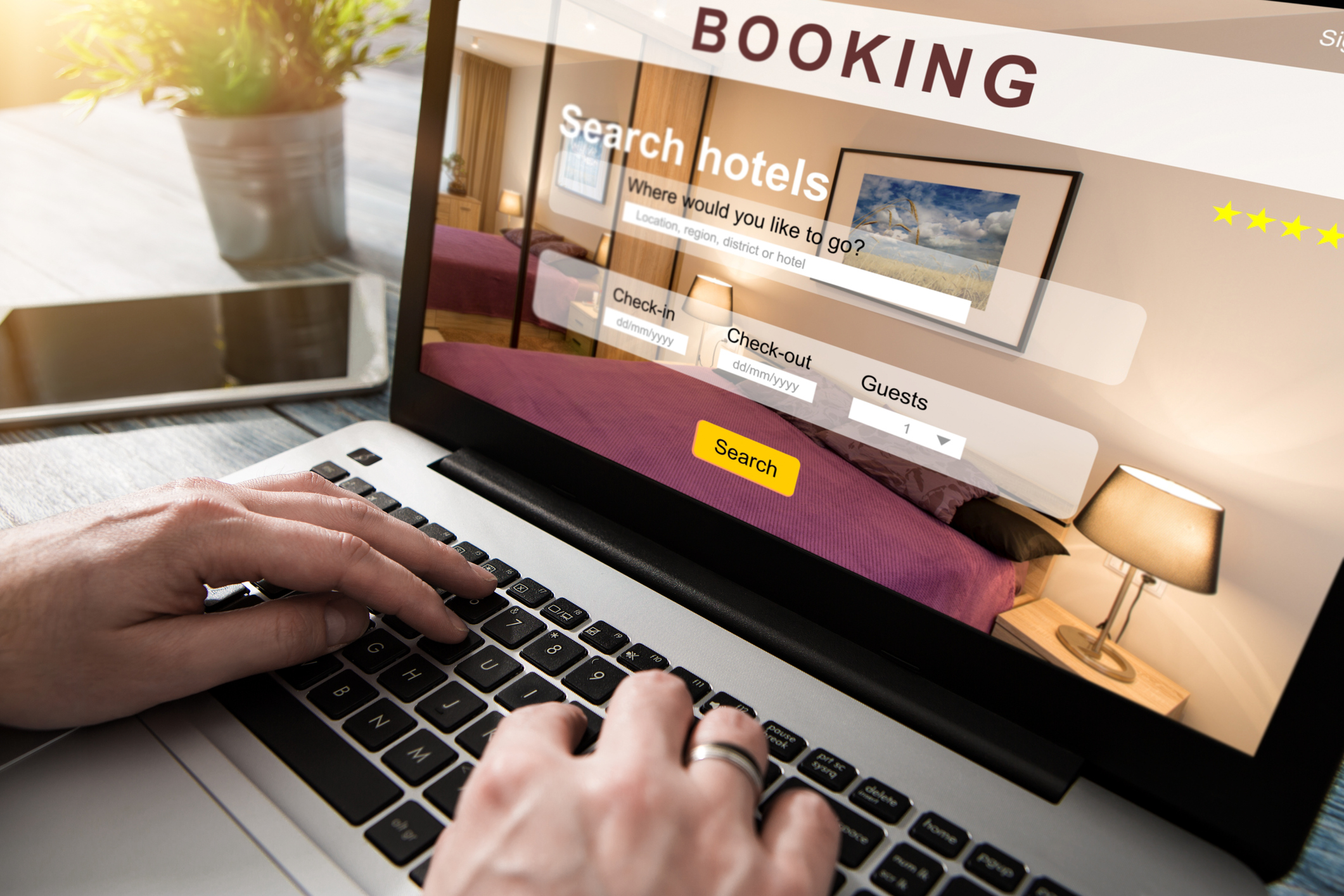 ---
Published 05.02.20, 01:19 PM
|
---
The travel industry was one of the earliest to be impacted by the technological revolution that has swept all before it over the last 25 years. Online travel agencies (OTAs) quickly began to steal customers who realised they could pick up great deals without leaving the comfort of their homes. In India too, the OTAs have transformed the way airlines and hotels do business. In her book From Oberoi to Oyo, writer Chitra Narayanan outlines how the OTAs scaled up and muscled their way to become key players. An excerpt:
The OTA story in India began a little later than in the West, primarily because Internet penetration was at that time not as high as in the West. Although former ABN Amro executive Deep Kalra's start-up MakeMyTrip (MMT), funded initially by eVentures, began in October 2000, it did not really take off in India as Indians—though they searched the site for fares—were not confident about paying online. Within six months, MMT decided to shift tack and focus on the NRI market looking for tickets to book to and fro from India. That worked.
In 2005, when the Indian Railways took railway booking online and low-cost airline Air Deccan came up, Deep Kalra decided time was ripe for India. His call was right and MMT blazed a trail in India—between 2005 and 2010, when it went for an IPO listing on NASDAQ, it soared, with its gross merchandise value growing from $30 million to $600 million.
By now players like Yatra and Cleartrip had joined the fray. People in India were getting more and more confident of booking online. Sixty per cent of the airline bookings in India had shifted to online by now. The next frontier was hotel bookings and MMT got into it. There was a reason too—discount wars on airline tickets were at their peak.
Almost all the OTA players in India were gungho about hotel bookings. Amit Taneja, the CMO at Cleartrip, optimistically pointed out that the hotel bookings business, unlike airline bookings— which is ruled by seasonality—was pretty much all-weather and throughout the year.
However, getting into hotel bookings in India was easier said than done. In 2015, Deep Kalra points out only 4 per cent of hotel bookings in India were done online through OTAs. Global travel research firm PhocusWright had pegged it at 13 per cent but according to MMT, the research firm only looked at upscale categories. If you included the budget segment, online penetration was just about 7 per cent and OTAs had only half the share. Clearly there was huge headroom for growth.
However, there were plenty of challenges too. Unlike the West, where most hotel rooms were chain-owned and there was an assurance of quality, in India that was not the case. For instance, Jessie Paul, CEO of Paul Writer Strategic Advisory, talks about the mismatch in expectation and the actual reality that she faced when she booked a room online. While on the one hand the branded hotels are desperately trying to get the customer directly, bypassing the OTAs, on the other hand, the unbranded hotels—which could have formed the bulk of bookings for OTAs—fail the credibility test.
Kalra listed reasons ranging from poor Internet connectivity to poor discoverability of many hotels and hotels' lack of digital presence. Even many branded hotels in India had antiquated websites that did not support online booking.
While on paper, hotel bookings signalled plenty of opportunity because here was a chance to get the individual hotels up on the platform of the OTAs, their lack of access to technology was an inhibitor. Solution: the OTAs began offering tech tools and support.
But tech was just one part of the story. What OTAs did not factor in was the consumer behaviour of Indians. A peculiar trait of Indians on holiday is not booking in advance. Several hillstations near Delhi as well as places like Goa thrive on walk-ins.
However, despite these challenges, within two years the story was changing. In 2017, a report by Deutsche Bank Ag said that 19 per cent of hotel bookings had moved online and forecast that by 2020, 28 per cent would move online. It said that 78 per cent of these bookings would be done through OTAs.
One of the worries that Indian customers had about booking through OTAs—that of quality of rooms—was addressed by MMT. In 2017, it launched a concept called Assured Hotels, where it certified hotels on parameters like service and product. The other way of breaking consumer resistance to booking online was to offer deals and discounts. Flash sales and last-minute hotel-stay offers were the order of the hour.
However, this had an unexpected fallout. In the whole effort to acquire customers through frenzied discounting, the various OTA players began to hurt each other. By now there were a number of OTAs in India—MMT, Yatra, Cleartrip, Goibibo, not to mention the global players like Expedia and Booking.com, who had checked into India and were leveraging their international clout.
Not only were the OTAs hurting each other but they were hurting hotels. A customer would get far more discounts while booking on an OTA than booking direct through a hotel as the online player was absorbing the losses—don't forget most OTAs were heavily funded.
Two things happened. MakeMyTrip, tired of the discounting war with GoIbibo, initiated a merger with it. This happened in 2016. The deal was an interesting one. While MakeMyTrip acquired 100 per cent stake in Ibibo Group, its parent Naspers and Tencent got a 40 per cent share in MMT, becoming the single largest shareholder in the company. Post-merger the MMT—Ibibo entity had as much as 60 per cent market share of India's OTA bookings.
The second thing was that the hotels decided to get aggressive and upped the rewards if you came through their loyalty programmes and booked direct. Some hotels also started looking at ways to use technology to combat the OTAs. Budget hotel player OYO, which received a $1 billion funding in 2018, could use that to offer huge discounts and drive 95 per cent of its bookings to its own channel.
Meanwhile, a completely new competitor popped up— PayTM. The mobile wallet player got into the travel bookings space, disrupting it. Since it owned the payments piece, it could do far more. What Deep Kalra had been warning about for years—that competition would come from a mobile travel agent—came true.
So, the net effect was that the MMT–Ibibo merger, which together controlled 60 per cent of the market in India, could not leverage their market heft. Its marketing and promotional expenses instead of coming down more than doubled.
Several hoteliers told me to meet Vikas Bhola, country head of Booking.com, to understand why they felt the foreign OTA was getting a strong grip of the Indian market.
Bhola pointed out that contrary to perception, a majority of reservations on the Booking.com platform is for non-branded hotels, as location is a big parameter when choosing hotels.
'Majorly how we work in search is to create landmarks and list properties around those,' Bhola explained. He added, 'There are many different ways in which customers book, and the platform studied these to offer personalized recommendations based on artificial intelligence. If a customer is more price-sensitive then we will push more discounted properties in front. If the customer tends to choose hotels based on reviews then we push higher rated properties upfront. Also, if the purpose of travel is stated as business then the algorithm will show up a completely different set of hotels. The more you book, the better your experience as the OTA can offer better personalization.'
Bhola said that he was working hard at growing its India listings at 60 per cent annually. 'This year [2017] the focus,' he said, 'is to get more properties in the North-east on to the platform.'
When MakeMyTrip and OYO got into a skirmish in 2015, and the former refused to list the OYO inventory on its platform, again Booking.com gained. It put select OYO inventory on its platform and thereby got to attract budget consumers looking for good deals.
In April 2018, MakeMyTrip, added OYO back to its website and mobile app. However, Treebo and Fab Hotels vanished from the OTA.
All this shows how the fight between the OTAs and the hotels is continuous. To make matters worse, new players like Middle Eastern player Musafir are edging into India.
Today's battles over India's $2 billion online travel market may not be as bloody. But they are sacrificing profits.
Going forward, the predictions for OTAs are both optimistic as well as dire. On the one hand, newer technology like blockchain poses a threat and can completely disrupt OTAs.
On the other hand, if you look at the online booking figures for India and see the massive headroom for growth, there is hope. According to Morgan Stanley, Indians book only 10–15 per cent of their hotel stays online, compared to 25–30 per cent in China and nearly 50 per cent in the US.
While 500 million Indians have some internet access, only a minuscule number of these—less than 50 million— transact on OTAs.
A report in the Economic Times points how post-merger, the company's marketing and sales promotion expenses increased by 139.8 per cent to $115.9 million in quarter ending 30 September 2018.
Meanwhile, international chains were ramping up their online bookings platforms to make it more interesting for the customer to book through them, even without discounts. The OTAs and hotels usually have a price parity understanding, which means the hotel cannot give guests higher discounts than what's offered on the OTA platform. So, they had to get innovative.
Let's take the example of IHG. Shantha de Silva of IHG pointed out how the chain had decided to work with OTAs only for incremental business—first-time bookings—and was trying to migrate repeat bookings on to its own platform. In 2017, he said that IHG's web generated about $4 billion in revenue globally. Of this $1.6 billion dollars came through mobile. Bookings through the IHG app were growing 30 per cent year on year.
'If you go back to history, IHG introduced the first hotel reservations systems in the world in the good old days called Holidesk,' de Silva says, confident that it would be the first hotel chain to come up with a breakthrough Internet model that could take business back from OTAs. While an OTA could only offer the traveller room options like standard, deluxe, premier and so on, what IHG was piloting was the ability to choose the exact room—the floor, near a staircase, room with a view, and so on.
As de Silva explained, 'When a customer books a room, currently he or she can only put a request about wanting a room with a view—it is reactive, but with our reservation system the level of personalization is very high. The customer can pick their own room. This is somewhat akin to the airline model where customers can pick and choose their seats. The possibilities of this are endless for the hotel. Just as an airline could monetize its aisle and window seats and make more money on its front rows, the hotel could possibly have differential rates for each room.
Similarly, if you look at Wyndham's sudden growth in 2018, when it made big market-share gains, the direct cause was its ability to catch OTA users and convert them into booking their own channels. They did this by improving their Reward app, showering loyal guests better experiences and offers.
Most online bookers use OTAs because of their perception that they give better rates. Wyndham successfully combated this perception through a marketing campaign and offering juicy non-monetary incentives.
Even as MMT–Ibibo were battling these elements, Booking.com was increasing its lodging inventory in India by leaps and bounds and increasing its domestic marketing. Booking.com also localized its tools to appeal to Indian customers.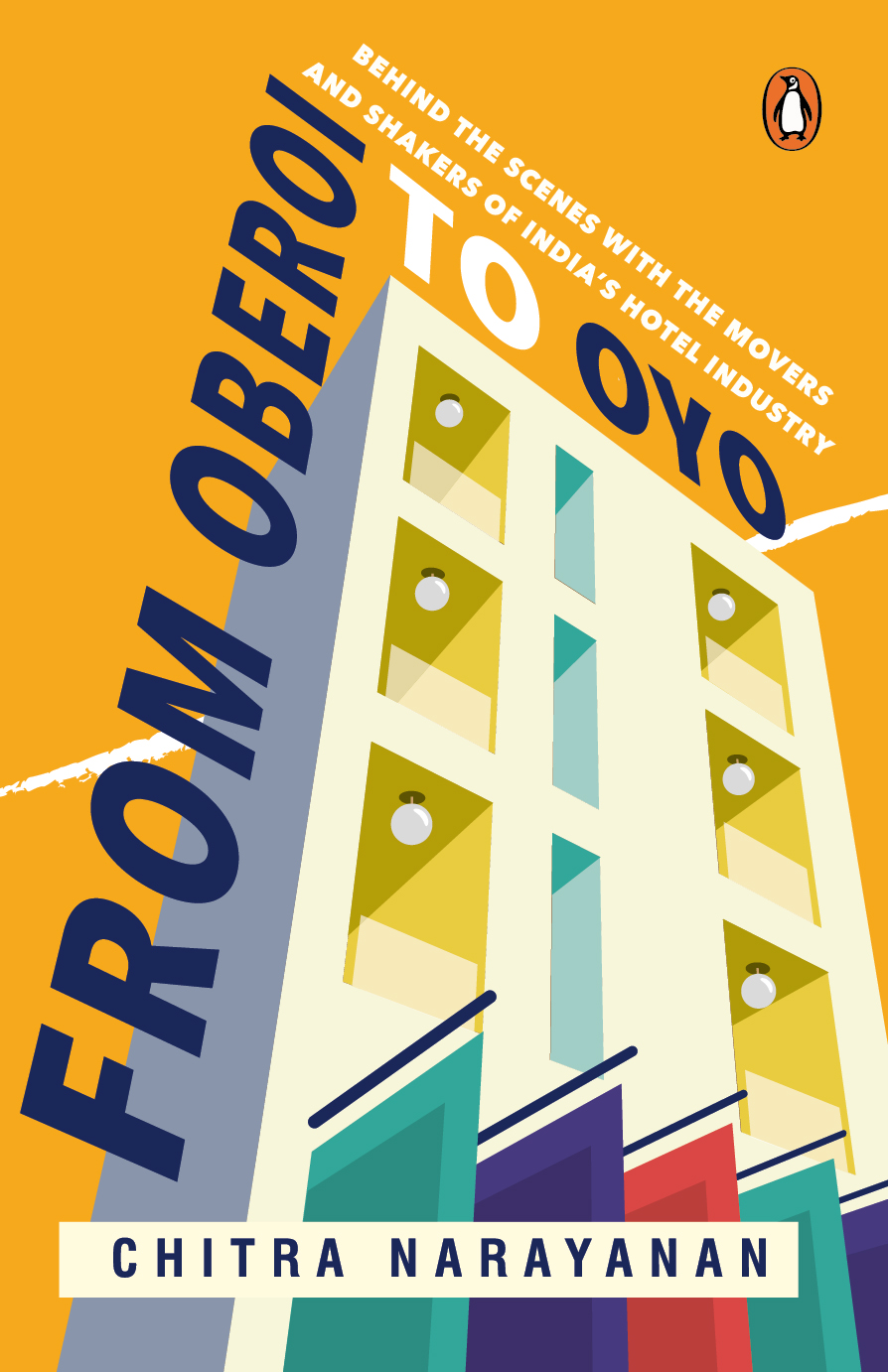 Excerpted from From Oberoi to OYO by Chitra Narayanan, with permission from Penguin Random House India