The Meme Coin Trifecta With Parody Coin (PARO), Dogecoin (DOGE), And Apecoin (APE)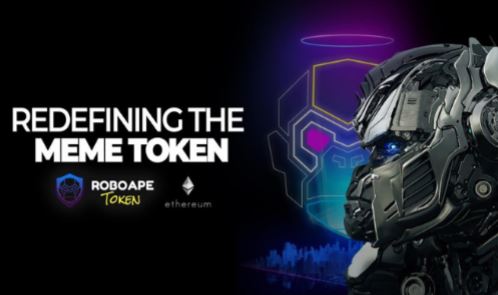 ---
Published 27.05.22, 02:59 PM
|
---
The cryptocurrency sphere is a major boom nowadays and it's considered one of
the best ways to get profitable returns from your hard earned cash. If you're looking for a fast-growing industry to make investments, look no further than this exciting sector with the potential for massive growth.
What Exactly Can Crypto Offer You?
NFTs and the Metaverse were huge money-makers for investors last year, but DOGE appeared to have garnered the most attention.
With the public support of Elon Musk, the meme token's value skyrocketed by almost 10,000% in a single year.  ApeCoin gained more than $1 billion in its first two days of trading in a volatile crypto currency market.
As a result of its connection to NFTs, the APE token has since gained widespread acceptance and use.
The brand-new meme coin Parody Coin (PARO) is primed to surge to unimaginable heights. It offers numerous opportunities for investors to earn massively and amazingly, earn passive income not from actively trading the token.
Pre-sales for this new meme token are already well underway, making this a prime opportunity to quickly invest before the coins' value shoots up.
Three Tokens To Upgrade Your Profits
Dogecoin (DOGE)
Dogecoin (DOGE) is a peer-to-peer digital currency that eliminates the need for a third party to facilitate money transfers. These transactions are validated using cryptography by many node networks and are published on public ledgers.
With a market value of $18 billion, Dogecoin (DOGE) has seen a significant increase in its value over the previous few months. Dogecoin (DOGE) has become a popular choice for cryptocurrency investors due to its low price and tremendous potential.
We should expect increasing attention for cryptocurrency tokens thanks to some new developments.
Elon Musk, on the other hand, is on board with Dogecoin's mission. The DOGE-1 satellite will be launched by SpaceX, commanded by Musk, this year 2022.
The project was funded with Dogecoin. It's possible that Dogecoin will be put into lunar orbit by a spaceship.
ApeCoins (APE)
ApeCoin (APE) is a utimeme that rose to prominence in a matter of months after its launch.
Since its inception earlier this year, the coin has been making headlines because of its connection to the Bored Ape Yacht Club.
BAYC's NFT holders now have access to their cryptocurrency, APE. The token was initially popular as a meme, but it has since grown into a utimeme that both entices and reassures investors.
The ApeCoin DAO will be open to all ApeCoin holders. Entrepreneurial investors can use APE to build a community-driven crypto ecosystem.
Once again, the world's richest man, Elon Musk, has made a stir in the cryptocurrency world. Tesla and SpaceX CEO Elon Musk's Twitter profile photo has been briefly changed to a Bored Ape with a golden fir and other apes surrounding it.
As a result, the value of APE coin, the native cryptocurrency of the Bored Ape Yacht Club ecosystem, shot through the roof. In less than an hour, APE has risen by about 20% and is currently trading above $17.
Parody Coin (PARO)
Parody Coin (PARO) is a Binance Smart Chain BEP-20 token. Parody's ecosystem includes a Metaverse and NFT marketplace. Using the PARO coin, users can trade and mint NFTs.
They can also be utilised to pay for transactions within the ecosystem. Thanks to the token's cross-chain compatibility, users can easily transfer assets through a PARO-bridge. 
The PARO-Swap is a decentralised application (dApp) that will be put on the ecosystem to make it easier to move assets around the PAROchain.
PARO tokens can be staked in other BEP-20 tokens to generate more money for users. Taxes on trades will be 10% deductible with 5% of that tax shared to Parody Coin holders as incentives to keep trading.
All coin owners will receive the 5 percent transaction tax transferred into their wallets as passive revenue from Parody Coin (PARO). You are not required to take any action, simply keep the token in your wallet to receive these benefits.
This is a terrific method to make some additional income without having to put in any effort. It's important to keep in mind that you can earn money even while you're sleeping if you invest in coins like Parody (PARO), Apecoin (APE), and Dogecoin (DOGE).
Join Parody Coin's Presale:
https://presale.parodycoin.io/register