With time our responsibilities grow, and we can't help but realize that we're not alone. There are people who depend on us – parents, spouse, and children. Term insurance can fill up the vacant spot.
Term insurance: A must buy for working professionals
Life is full of uncertainty and the sooner we make peace with it, the better.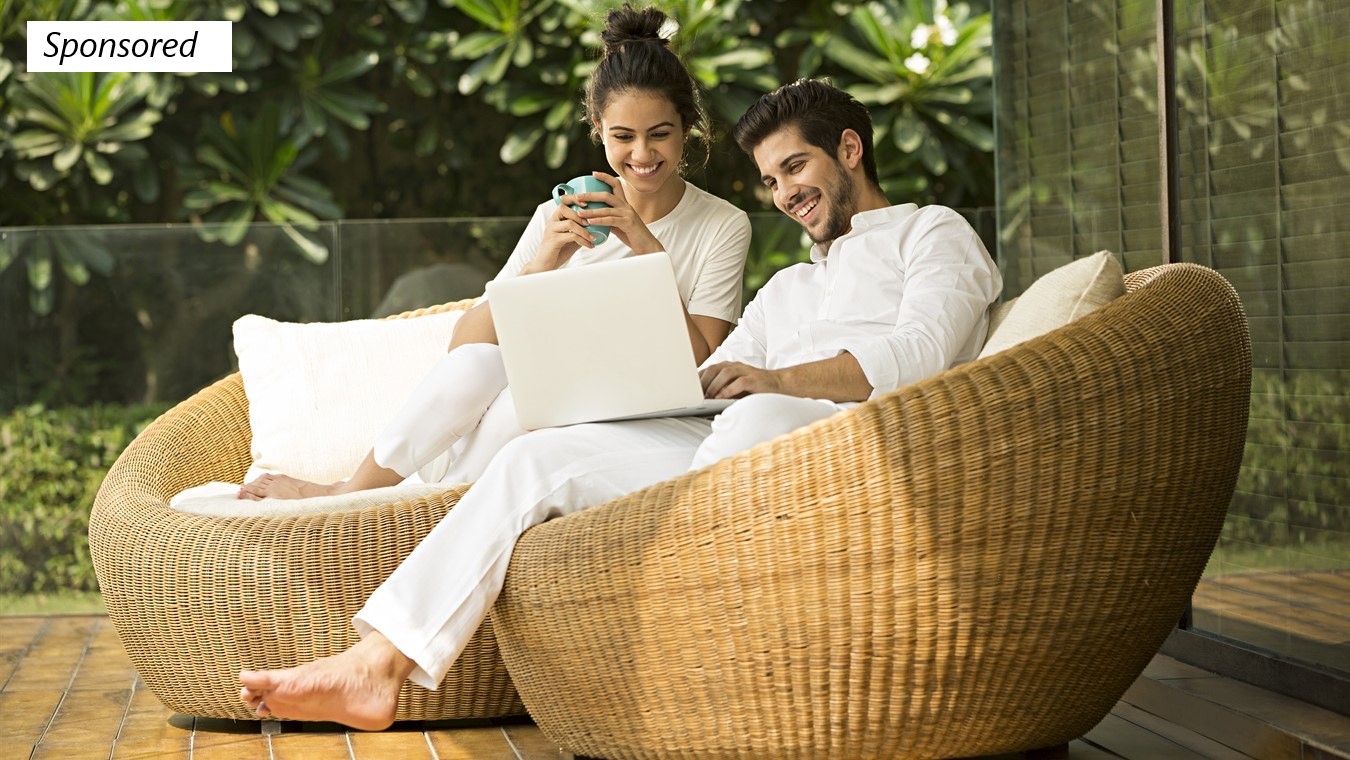 ---
---
Life goals are many. Unfortunately, life is always unexpected. We may have larger goals in sight, but life can catch us unawares with accidents and incidents. Covid-19 is the most recent and apt example that states how grim such unexpected situations can be. Yet, many around us underestimate the insurance policies that can come to rescue in such situations. Sample this, insurance penetration in India stood at 3.69% as of 2018. The number for life insurance policies was even lower at 2.76% [1]. In other words, many of us are quite under-prepared for unfortunate or unexpected situations that can put our and our families' financial lives in jeopardy.
In today's working scenario, when the pandemic has created a ripple of panic across industries, the importance of term insurance cannot be emphasized upon enough, especially for working professionals.
Why is Insurance Important for a Working Professional?
Life is full of uncertainty and the sooner we make peace with it, the better. Sudden loss of a breadwinner can be extremely traumatic for family members, leaving them to cope mentally as well as financially. While the loss of a loved one is irreversible, a comprehensive term policy can protect one's family in case of an adverse situation. Here is how:
Term insurance safeguards your family's future
With time our responsibilities grow, and we can't help but realize that we're not alone. There are people who depend on us – our parents, spouse, and children. Term insurance can fill up the vacant spot and take up those responsibilities when we are not around. In case of the unforeseen death of the policyholder, term plans offer an assured sum of money to the family members (the beneficiary), depending on the plan. It allows our loved ones to continue leading their normal lifestyle and meet everyday expenses. The family of the policyholder also remains secured against the daily cost of households, children's education or wedding expenditure, and much more. An ideal term plan is one which should come with the benefit of customization with respect to safeguarding the family's future. In a country as varied and vibrant as India, family requirements differ from place to place. Thus, insurance needs differ too. Thus, the need of the hour is customized insurance plans, ones with wider blanket features. (Term plans provided by Bajaj Allianz Life have been curated to suit the needs of all types of working individuals and their families).
Secures loans
Thanks to the availability of credit facilities, people of our generation materialize their goals early in life, be it one's own home or dream car. However, in case of any unfortunate events, your family members will suffer more if you're are not there to take care of these liabilities. They will be left to bear the financial burden if a significant portion of the loan remains unpaid. This is when a term insurance plan can come to the rescue, securing policyholder's family members against any unpaid debts.
Reasonable premium
Term insurance plans are inexpensive as compared to any other types of insurance plans. You can ensure your family's financial security without cutting down on today's necessary expenses and the occasional splurge. There are plenty of plans available in the market providing whole life cover option, In addition there are certain add-ons like accidental death benefit rider, and lump-sum pay-outs in case of a terminal illness. Term plans therefore offer comprehensive coverage at affordable premiums.
The nuclear benefit
The metro culture and ease of travel have encouraged the migrating process for a better opportunity. Thus, the existence of numerous nuclear families. In the event of not having the traditional cover of joint families around, having term insurance helps them in sticky and emergent situations that may arise out of an untimely death of the main earning member. This is a trivial yet crucial aspect of today's lifestyle, with term insurance playing an important role.
Maturity benefit
Some term insurance plans come with a maturity benefit if nothing happens to the person insured during the policy term. Most of these only provide coverage amount to the beneficiary, in the event of the death of the insurer. However, there are certain term insurance plans that also come with maturity benefit, in the event the assured person survives the term of the plan. These are called Return of Premium Term Insurance Plans. Bajaj Allianz Life Smart Protect Goal's Return of Premium [2] feature, ensures that the premiums are returned to the life assured on maturity if the person survives.
Tax benefits
Term insurance comes with two specific benefits under the Income Tax Act, 1961, subject to provisions stated therein. These are:
Section 10 (10D): The sum assured that the beneficiary might receive, or the maturity benefit in case of Return of Premium, is free from tax.
Section 80C: Under this section, amount up to Rs 1.5 lakh paid as premium for life insurance can be claimed as a deduction from total income for tax calculations. What needs to be noted here is that after Budget 2020, this provision is only available for those tax-payers who choose the old tax regime for themselves.
Knowing various term insurance tax benefits may help, but how to figure out if a certain term insurance plan is right for you?
Choosing the right plan
While buying term insurance is the sensible thing to do, choosing the right plan from the right provider is just as important. You can choose a coverage amount by estimating your family's annual expenses and the amount required to fund their aspirations. When deciding which insurance company to go for, it's important to look for certain factors. For instance
Competitive rates
Efficient service
Customer support
Claim settlement ratio
Ease of use
Availability of riders
The reputation of the company
Terms and conditions of the policy (Read the fine print)
The aforementioned points should be taken into consideration while going for a term insurance plan. For instance, Bajaj Allianz Life Insurance records a claim settlement ratio of 98.02% [3] and have had a claim settlement ratio of over 90 per cent in the last five years.
Make an informed decision while purchasing a term insurance plan, rather than a hassled or hurried one. After all, it is a question of life and death, literally. Life is uncertain, don't let your decisions be.
Source:
[1] https://www.irdai.gov.in/ADMINCMS/cms/frmGeneral_Layout.aspx?page=PageNo4065&flag=1 (international comparison of insurance penetration)
[2] Product feature/benefit mentioned above are dependent on variant
[3] Individual Claim Settlement Ratio FY 19-20