Telecom operators call for slash of 5G base price by over 90 per cent
The government had earlier allotted 3300-3600 MHz band for 5G, with the reserve price fixed at Rs 492 crore per Mhz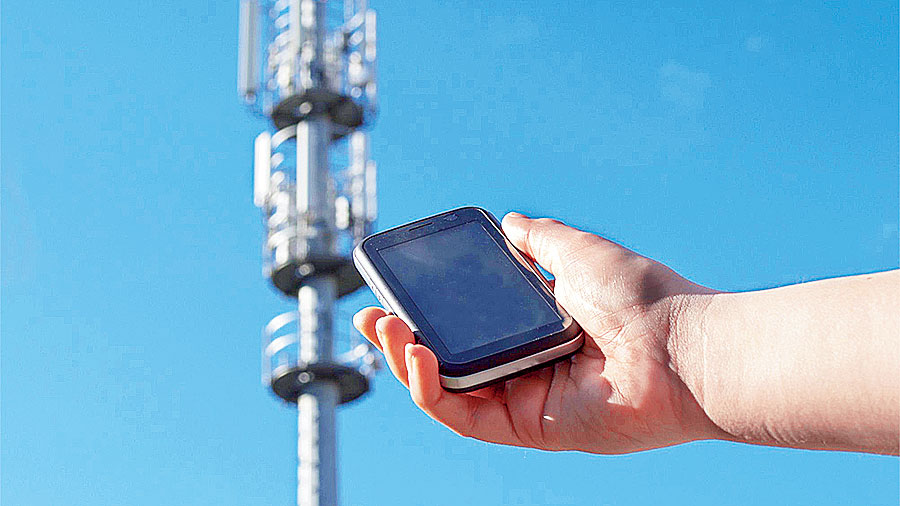 Representational image.
File picture
---
New Delhi
|
Published 25.01.22, 03:34 AM
|
---
Telecom operators want the reserve price of 5G spectrum be brought down by over 90 per cent. The government had earlier allotted 3300-3600 MHz band for 5G, with the reserve price fixed at Rs 492 crore per Mhz.
In their comments to the regulator's consultation paper on the forthcoming spectrum auction, the operators have sought a moratorium of at least 5-6 years with no upfront payment .
The Telecom Regulatory Authority of India (Trai) is expected to give its final recommendations within a month. The Centre had earlier said it wanted to hold the auctions in the first quarter of the next financial year.
Reliance Jio said there should be a 10 per cent upfront payment followed by a 5-year moratorium on the 5G spectrum. The remaining part of the payment should be spread over the remaining 25 years of the validity of spectrum.
The interest on EMI should be charged at the same rate as the RBI repo rate, which is 4 per cent, instead of the present practice of very "high interest rates".
Cash-strapped Vodafone Idea said "the payment terms for the upcoming 5G spectrum auction have to be such that the financial stress is neither aggravated nor does it nullifies the liquidity support provided by the government through the reform package".
Vodafone has sought zero upfront payment and a 6-year moratorium followed by 20 annual instalments with interest at the RBI repo rate.
"The core tenet of the recent cabinet reforms was to increase the availability of cash with the operators by providing a moratorium on dues," Bharti Airtel said.
"If operators are again forced to make hefty upfront payments for acquiring spectrum in the upcoming auctions, it will effectively negate the relief provided by the cabinet decision," Airtel said. The telco also said there should be no upfront payments.