Tata Steel in talks with SSAB to sell business in the Netherlands
The potential transaction will not include steel-making operations in the UK which the Tatas  will continue to own and operate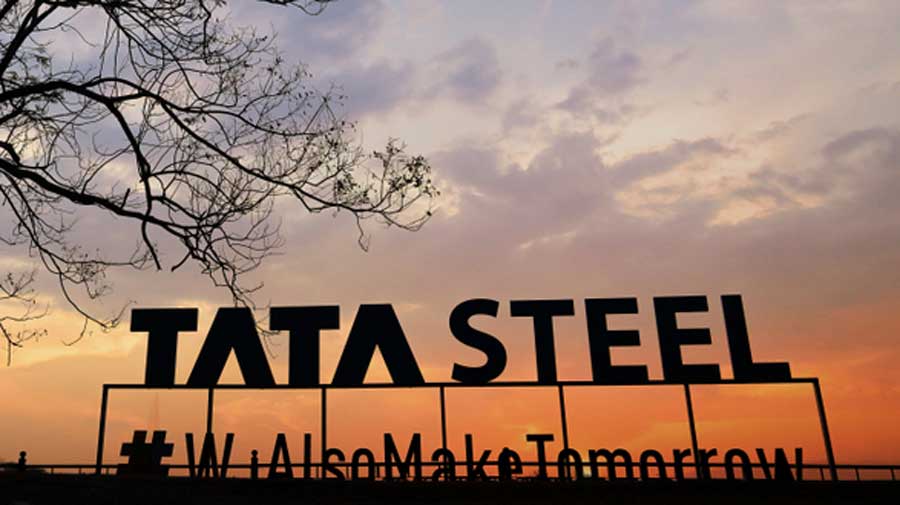 ---
|
Calcutta
|
Published 14.11.20, 02:49 AM
---
Tata Steel has opened talks with Swedish steel maker SSAB to sell the business in the Netherlands, making another attempt to trim its loss-making European operations.
The Indian steel maker confirmed on Friday that it had started talks with SSAB even as it has begun consultations with the management of Tata Steel Netherlands and its supervisory board.
The potential transaction will not include steel-making operations in the UK which the Tatas will continue to own and operate while pinning hopes that the British government will agree to back a financial rescue package.
The Ijmuiden operation, which produces about 7 million tonnes of steel in the Netherlands, is considered to be a more modern and profitable asset than the UK business which centres around Port Talbot in Wales.
"Based on the discussions, initiated by SSAB Sweden, regarding a potential acquisition of Tata Steel's Netherlands business, we will undertake a due process and move to the next stages, including consultation and due diligence," Koushik Chatterjee, executive director and CFO of Tata Steel, said in a statement.
Earlier, the company had planned to merge the entire European operation with Thyssenkrupp of Germany. However, the deal could not go through as it was not approved by the European Commission.
The steel operations in the Netherlands have historically been profitable but have started to slip lately.
The company faced a backlash from the unions over proposed reorganisation plans that provided for job cuts.
The European business posted an EBIDTA loss of Rs 462 crore in the second quarter compared with Rs 165 crore in the first quarter.
Restructuring in India
Tata Steel also unveiled a plan to restructure the Indian business by proposing to merge Tata Metaliks and Indian Steel and Wire Products with Tata Steel Long Products.
Tata Metaliks, which produces pig iron and ductile iron pipe at Kharagpur, has its registered office in Bengal. ISWP is an unlisted entity.
The reorganisation is part of efforts to create four verticals: mining and utilities, long products, downstream and infrastructure businesses.
Tata Metaliks' shareholders will get 12 shares of Tata Steel Long Products for every 10 shares held. In the past, Tata Steel had proposed to merge Tata Metaliks with Tata Steel India but the plan was aborted.
T.V. Narendran, CEO & MD of Tata Steel, said: "We are now embarking on re-organising our Indian subsidiaries into four verticals to drive scale, synergies and simplification which we are confident will create value for our stakeholders."
Results
The company reported second-quarter standalone profits after tax of Rs 2,205 crore against a Rs 3,838 crore a year ago. Tata Steel Group recorded a PAT of Rs 1635 crore against 4,043 crore a year ago. The company reduced its net debt by Rs 8,197 crore in the first half.