Steel giants flag green goal pitfalls
India has, for the first time, made a concrete pledge to achieve net zero carbon emission by 2070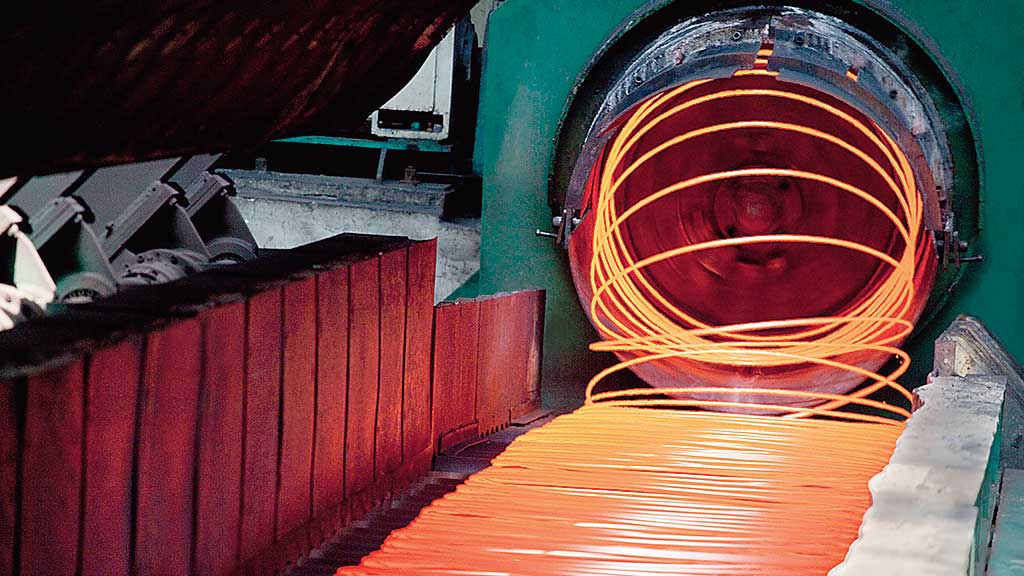 Representational image.
File photo
---
Calcutta
|
Published 11.12.21, 01:01 AM
|
---
The capital cost of setting up new steel plants and shutting down the old ones to meet carbon neutral goals could be a "major barrier to change", JSW Steel chairman Sajjan Jindal said while batting for government support to make the green transition.
Noting that switching to clean hydrogen appears to be the most likely immediate solution to reach net zero, Jindal called for taking up collective responsibility for developing sustainable solutions.
"…while the prices of renewable electricity and green hydrogen are falling fast, the capital costs of setting up new plants — and shuttering old ones — I foresee will be a major barrier to change," Jindal said at a webinar organised by the Bengal Chamber of Commerce & Industry.
India has, for the first time, made a concrete pledge to achieve net zero carbon emission by 2070. While the target is still some years away, competitive pressure could be building up in the near future, forcing steelmakers to reduce carbon footprint.
China has already cracked the whip on its domestic steelmakers, setting tall targets to achieve by 2025. Apart from carbon emission, it is also targeted to reduce nitrous and sulfur oxides to cut pollution.
Soma Mondal, chairman of SAIL, who also participated in the seminar, said headline commitment to net zero by 2070 provides sufficient time to the industry for a planned reduction of its carbon footprint.
The effort will be driven not least by the commitment to COP26 goals but to adjust to the need to remain globally competitive when developed regions of the world impose carbon penalties on the imported product such as the proposed carbon tax by the EU, Mondal argued.
Technology challenge
While the target has been set, the steel makers globally are yet to deploy commercially viable large scale steelmaking processes by using hydrogen as a reductant to make steel from iron ore instead of coking coal.
The production of hydrogen also needs to be from a green energy source instead of traditional ones to actually reduce carbon footprint.
While the steel industry accounts for 0.7 per cent of the world's economic output, the industry also contributes 7 per cent towards global emissions. "This needs to change and needs to change fast!" Jindal acknowledged.
Curtailing carbon emissions will require major upgrades at the steel mills and the initiative will have to be taken at the industry as well as policy level, he argued.
The transformative effort will center around using carbon capture, utilisation and storage (CCUS) with the existing fossil fuel-based iron making (BF-BOF), substituting hydrogen for carbon as a reductant and using renewable electrical energy, Jindal argued.
"With the deployment of the best available technologies, low-carbon steelmaking would become competitive with respect to conventional methods. While the transition period may involve high initial capital costs, as well as operational expense costs, proactive government support through well-designed policy will ensure that the industry is not discouraged from making this transition," Jindal pointed out.