Steel export duty rollback on agenda
Centre has also imposed a 45 per cent duty on iron ore pellet to curb prices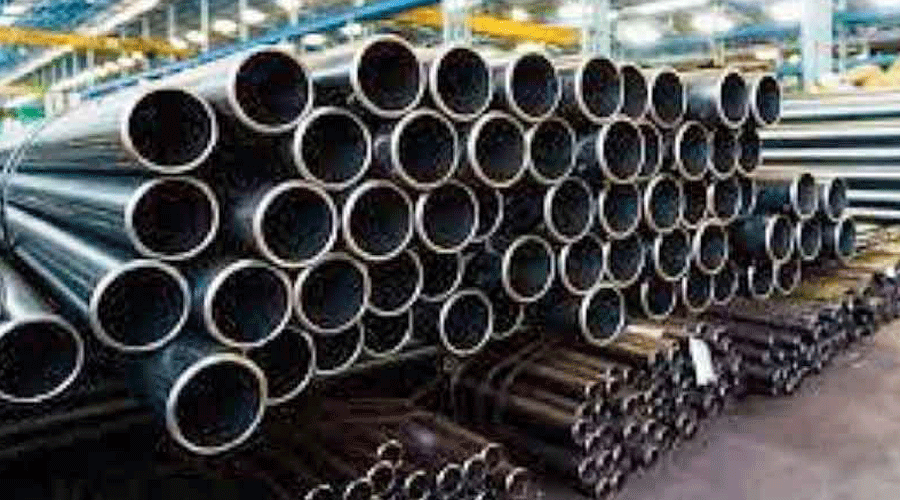 Representational Image.
File Photo
---
New Delhi
|
Published 10.08.22, 01:16 AM
|
---
The steel ministry is mulling the phased withdrawal of export duty on steel following representations from the industry on the adverse impact of the levy. In the first phase, the duty is likely be withdrawn from flat steel products, including hot rolled coil (HRC), cold rolled coil and plates. The Centre in May had slapped an export duty of 15 per cent on select pig iron, flat-rolled products of iron or non-alloyed steel, bars and rods and various flat-rolled products of stainless steel. It had also imposed a 45 per cent duty on iron ore pellet to curb prices.
The export duty on iron ores and concentrates was raised to 50 per cent from 30 per cent. Steel ministry officials said they have received several representations from industry bodies to lift the duty. They said they have started discussions with the finance ministry but there have yet been no concrete results of the talks.
One of the options being considered is the phased withdrawal of the duty structure and analysing its implication, the steel ministry officials said. Steel makers have said the imposition of export duties will send a negative signal to investors and adversely impact capacity expansion projects under the production-linked incentive (PLI) scheme. The Indian Steel Association (ISA), which represents the domestic players, said India may lose export opportunities and the decision will impact the overall economic activity in the country.
The industry pointed out that not only have exports fallen but the country was also losing out to the Chinese in the world markets. Besides, the prices of benchmark hot rolled coils have crashed in the domestic market. Since the imposition of the duty, production has remained stagnant, while the mills have accumulated inventory.
Production in July remained flat on a month-on-month basis at 9.97 million tonnes (mt), while it fell 0.7 per cent on an annual basis. Finished steel consumption, however, rose 6 per cent month-on-month and 13.8 year-on-year at 9.17mt in July. Exports declined for the fifth consecutive month because of weak international markets and the export duty.
"The inventory position will undergo an upward revision in August as all large mills have accumulated over 2mt amongst them. Domestic prices continued to correct, albeit at a slower pace. Secondary TMT prices have, however, moved up, on higher coal prices and lower availability," Motilal Oswal said in a report. Indian steel mills cut HRC (hot rolled coil) price for August to Rs 58,500 per tonne, a reduction of Rs 3,500 per tonnes on a monthly basis.
Cold rolled prices were cut Rs 2,500 per tonne to Rs 66,000 per tonne to align more closely with trade channel prices. "In line with the recent rollback of duties on petroleum products after refining margins fell, if the export duties are relaxed, we believe it can address the excess channel inventory build-up due to the decline in exports and thus can be positive for the sector," Nomura said in a report.
When asked about the impact of the export duty on the industry, Tata Steel CEO and MD T.V. Narendran said: "We appreciate the need to control inflation and the need for some short-term measures like the export duty, but prolonging this duty even after steel prices have settled at much lower levels is detrimental to the profitability of the industry."
Higher JSW output
JSW Steel said it has posted a 14 per cent year-on-year growth in its crude steel output to 15.69 lakh tonnes (lt) in July. The company had produced 13.82lt crude steel a year ago, it said in a statement. The production of flatrolled products rose 15 percent to 10.72lt in July from9.34lt in the same month last year. Its long-rolled products output also registered a 19 percent rise to 3.65lt against 3.06lta year ago. Chairman-cum-MD Sajjan Jindal has said the company will invest over Rs 48,700crore over the next three years as part of its capex (capital expenditure) plan, of which Rs 20,000 crore has been earmarked for 2022-23.