State Bank rate hike to push up EMIs
Interest rate on home loans will go up to 8.05-8.65 per cent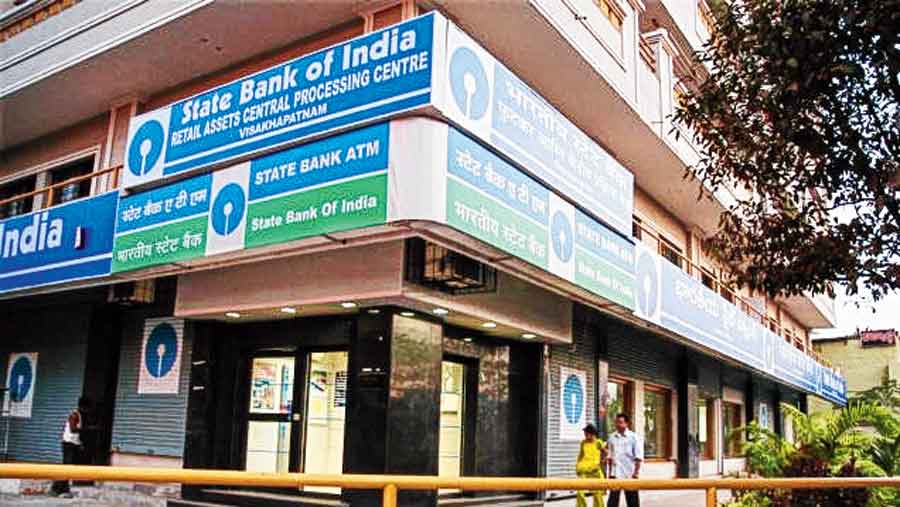 The revised rate will be effective from Monday.
File Photo.
---
Mumbai
|
Published 16.08.22, 12:29 AM
|
---
State Bank of India (SBI) on Monday followed other lenders in raising its marginal cost of funds-based lending rate (MCLR), by up to 20 basis points which will make EMIs more expensive for borrowers under this system. The revised rate will be effective from Monday.
Consequently, the benchmark one-year MCLR, which forms the basis for most consumer and personal loans, will be raised to 7.70 per cent from 7.50 per cent. This hike by the country's largest lender comes after the Reserve Bank of India (RBI) moved up the policy repo by 50 basis points on August 5 to 5.40 per cent. SBI has also raised the external benchmark-based lending rate (EBLR) and repo linked lending rate.
Due to the revision, interest rate on home loans will go up to 8.05-8.65 per cent, depending on the credit score of the borrower. Its overnight, one-month and three-month MCLR all stand at 7.35 per cent against 7.15 per cent earlier. The six-month MCLR has been increased to 7.65 per cent (7.45 per cent). SBI's two year MCLR and three year MCLR are at 7.90 per cent (7.70 per cent previously) and 8 per cent (7.80 per cent), respectively.
According to RBI data, while around 44 per cent of the loans in the banking system are now linked to an external benchmark, a little over 49 per cent of the loans are related to the MCLR. All new floating rate personal and retail loans (housing, auto), and floating rate loans to micro and small enterprises by banks were linked to an external benchmark (repo) from October 1, 2019.
Banks can take the external benchmark as the RBI's repo rate or the government's treasury bill-based yields published by the Financial Benchmarks India Private Ltd (FBIL) or any other benchmark market interest rate published by FBIL. The lenders are free to decide the spread over the external benchmark as well as to offer such external benchmark-linked loans to other types of borrowers as well. According to the RBI directions, the interest rate under the external benchmark is supposed to be reset at least once in three months.
After the RBI's hike, Bank of Baroda raised MCLR by up to 0.20 per cent across tenors. The new rates were effective from August 12. Its one-year MCLR is priced at 7.70 per cent against 7.65 per cent at present.
Among other tenor loans, the one-month MCLR has been raised by 0.20 per cent to 7.40 per cent, while the three-and six-month MCLR loans will be up by 0.10 per cent each at 7.45 per cent and 7.55 per cent, respectively. Earlier this month, ICICI Bank also revised MCLR by 0.15 per cent across all tenors. SBI said it expects to sustain credit growth of about 15 per cent in the current fiscal with rising demand from retail and corporate borrowers. SBI chairman Dinesh Kumar Khara told analysts the bank will soon come out with YONO 2.0.
China cuts interest rate
China's central bank trimmed a key interest rate Monday to shore up sagging economic growth at a politically sensitive time when President Xi Jinping is trying to extend his hold on power. The decision suggested Beijing is temporarily setting aside worries over high debt to act to head off a slump before Xi is expected to try to award himself a third five-year term as Communist Party leader at a meeting this fall.
The ruling party has effectively acknowledged it cannot hit this year's official 5.5 percent growth target after anti-virus curbs disrupted trade, manufacturing and consumer spending. A crackdown on excessive borrowing in China's vast real estate industry triggered a plunge in home sales and construction. "The momentum of economic recovery has slowed," a government spokesman, FuLinghui, said.
"More efforts are needed to consolidate the foundation of recovery." The People's Bank of China cut its rate on a one year loan to 2.75 per cent from 2.85 per cent and injected an extra 400 billion yuan ($60billion) into lending markets after growth in factory output and retail sales weakened in July and home sales fell.