Stagflation fear in US, China shaky
The two economic powerhouses are New Delhi's top trading partners — putting the Indian economy at a grave risk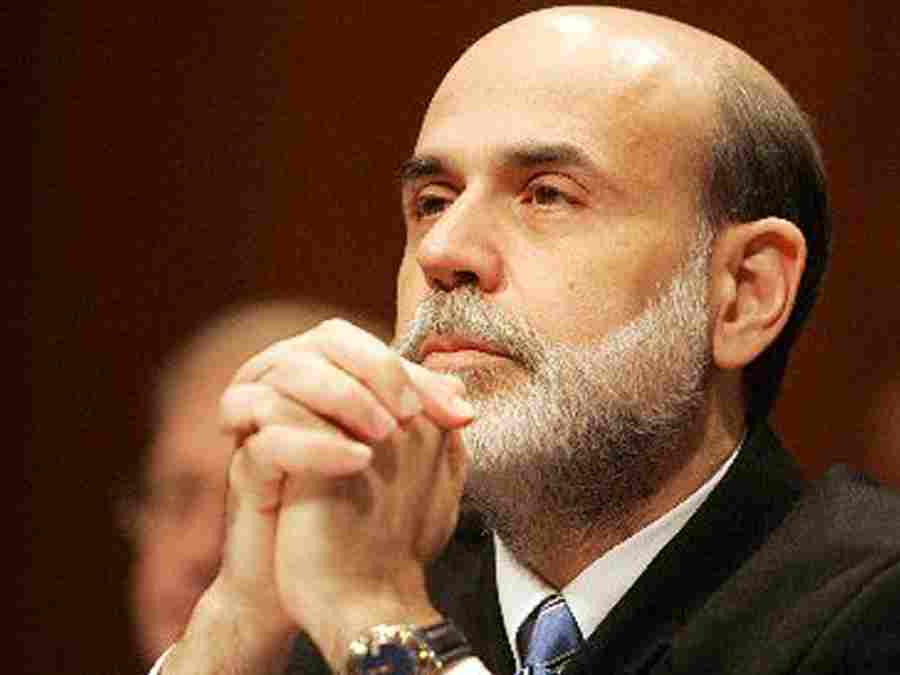 ---
New York
|
Published 17.05.22, 02:37 AM
|
---
US and China are feared to be experiencing an economic seizure.
While the twin clouds of recession and stagflation are hovering over the US, China is enveloped by a renewed Covid crisis. The two economic powerhouses are New Delhi's top trading partners — putting the Indian economy at a grave risk.
Former US Federal Reserve chairman Ben Bernanke says the US economy is heading towards a stagflation.
Bernanke, who headed the US central bank during the 2008 financial crisis, warns that the US is headed for a situation, much like the 1970s, where Americans were losing their jobs but still facing higher prices at the grocery store and at the pump.
"Even under the benign scenario, we should have a slowing economy," Bernanke said ahead of the Tuesday release of his new book — 21st Century Monetary Policy: The Federal Reserve From the Great Inflation to Covid-19.
"And inflation's still too high but coming down. So there should be a period in the next year or two where growth is low, unemployment is at least up a little bit and inflation is still high," he predicted. "So you could call that stagflation."
He is particularly aware that runaway inflation can quickly become a political issue — possibly putting the Federal Reserve in the cross-hairs of the public — in a way that even unemployment doesn't evoke. "The difference between inflation and unemployment is that inflation affects just everybody," he said. "Unemployment affects some people a lot, but most people don't respond too much to unemployment because they're not personally unemployed. Inflation has a social-wide kind of impact." US inflation is ruling at a four-decade high of 8.3 per cent in April.
At the same time, Goldman Sachs senior chairman Lloyd Blankfein has urged companies and consumers to gird for a US recession, saying it's a "very, very high risk". "If I were running a big company, I would be very prepared for it," Blankfein said on CBS's Face the Nation on Sunday. "If I was a consumer, I'd be prepared for it." 
"Overall for individuals, and certainly for individuals at the bottom quartile of the ... pie sharing, it's going to be quite difficult and oppressive," he said.
Blankfein served as CEO at Goldman Sachs from 2006 through 2018, a tenure that included the tumultuous financial crisis that led the US government to implement a bank bailout programme.
Meanwhile China's retail and factory activity fell sharply in April as wide Covid-19 lockdowns confined workers and consumers to their homes and severely disrupted supply chains, casting a long shadow over the outlook for the world's second-largest economy.
Full or partial lockdowns were imposed in major centres  in March and April, including the most populous city Shanghai, hitting production and consumption and heightening risks for those parts of the global economy heavily dependent on China. Retail sales in April shrank 11.1 per cent from a year earlier, the biggest contraction since March 2020, data from the National Bureau of Statistics (NBS) showed on Monday, a steeper decline than forecast in a Reuters poll.
Factory production fell 2.9 per cent from a year earlier, dashing expectations for a rise and the largest decline since February 2020, as anti-virus measures snarled supply chains and paralysed distribution.
Analysts now warn China's current downturn may be harder to shake off than the one seen during the onset of the coronavirus pandemic in early 2020, with exports unlikely to swing higher and policymakers limited in their stimulus options.
New York Times and inputs from Reuters