Spending cut clue to deficit fix
Government is expected to spend more not only on petroleum but also on food and fertiliser subsidies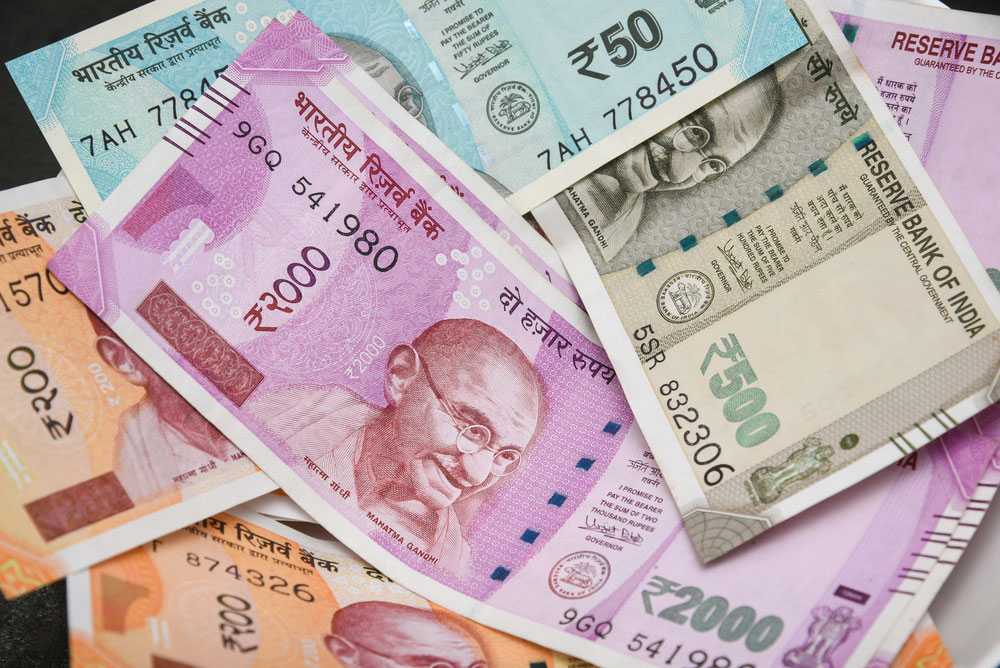 Spending cut is an option as the government has increased its expenditure on subsidies.
(Shutterstock)
---
New Delhi
|
Published 11.11.18, 07:16 PM
|
---
The Narendra Modi-government may be looking for cuts in expenditure to the tune of Rs 50,000 crore to Rs 70,000 crore along with special dividends from PSUs to keep its fiscal deficit under check.
Spending cut is an option as the government has increased its expenditure on subsidies.
For instance, it has already gone way over its budget for petroleum subsidy budget of Rs 24,933 crore for the whole year. Officials said spending on this front had crossed Rs 46,000 crore in the first half of the year, with roughly 85 per cent accounted by cooking gas and the rest, kerosene.
As India heads towards a general election next year, the government is expected to spend more not only on petroleum but also on food and fertiliser subsidies.
It has already hiked the minimum support price for crops, and the food subsidy is expected to get inflated by Rs 11,000 crore on account of the price hike for foodgrains alone. Sources said low actual offtake by government agencies meant the "actual subsidy spending could be contained at manageable limits".
India's fiscal deficit touched 95.3 per cent of its full-year target in the first six months of 2018-19 on the back of lower revenue income and higher expenditure, posing a danger to the fiscal deficit target of 3.3 per cent of GDP.
To try and match up with its deficit target, finance ministry sources said "savings" were expected to be effected in budgeted spending of several social welfare departments, including education, health and rural development and possibly in defence.
"This is a normal thing every year. Governments underspend to try and balance books," said officials. Last year, the government spent nearly Rs 2.42 lakh less than its revised budget for the year. Major savings were made on tax administration, Rs 55,000 crore, rural development, Rs 22,000 crore, education, Rs 9,000 crore, and health, Rs 14,000 crore.
The government is also trying to get additional money from PSUs from special dividends and buy-backs as well as buy-ins of fellow PSU shares. It has even gone to the extent of approving the sale of shares held by the custodian of enemy properties.
Oil PSUs are being called upon to buy back shares worth up to Rs 20,000 crore. Several PSUs have been asked to cough up larger dividends.
Bhel, for instance, has paid a final equity dividend of 51 per cent for 2017-18. With this, the total dividend paid for the year stood at 91 per cent, including an interim dividend of 40 per cent. "Usually in October-November, the government starts exerting pressure on profit making PSUs to start paying dividends," admitted officials.
Last year, the government asked the top 14 Indian PSUs sitting on a combined cash reserve of over Rs 1.5 lakh crore to either pay up special dividends higher than the stipulated 30 per cent or buy back their own shares, issue bonus shares or increase their capital expenditure.
The government has now asked even the Reserve Bank of India to consider reworking its capital structure with the hope a reduction in its capital will yield a special dividend to the government .
The chief reason for the flurry of activities is two-fold. Election years usually see governments spending more on freebies, but with little fiscal headroom, this government feels hamstrung. Second, lower realisation in indirect tax collection is making the fiscal crunch much more difficult to manage.
"The GST collections have been below par. Against an expected Rs 1-1.25 lakh crore, we have averaged Rs 90,000 crore a month. There is a shortfall of at least Rs 50,000 crore on the GST front alone. Income from sale of spectrum or shares of PSUs is in doldrums given the state of the market," said Arun Kumar, Malcolm Adiseshiah chair professor at the Institute of Social Sciences.
Total income receipts at the end of September 2018 reached Rs 7.09 lakh crore, or 39 per cent of the budget estimates of Rs 18.17 lakh crore for the financial year. Against a full-year target of Rs 80,000 crore, the government has till 30 September divested PSU equities worth only Rs 15,289 crore.