Sensex scales 50000-level for first time
However, the mood was of caution as stretched valuations in some stocks raised the bar for corporate earnings which could turn out to be a double-edged sword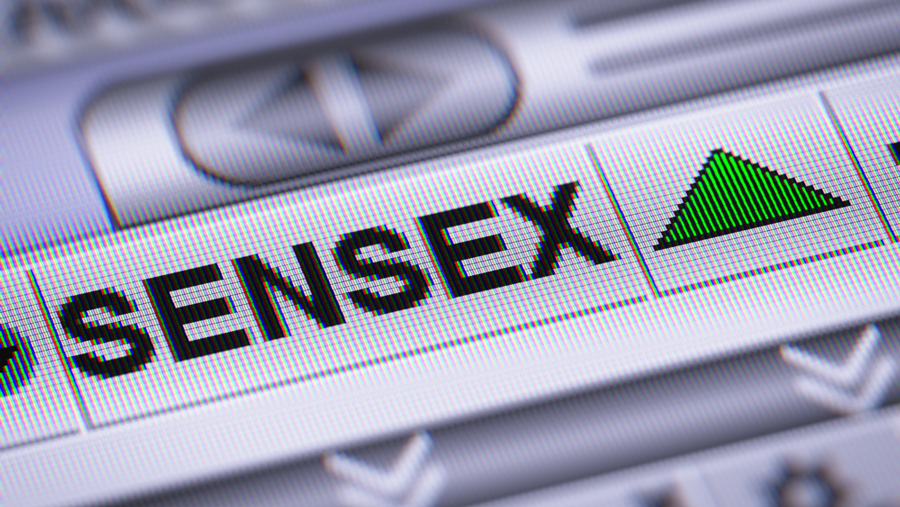 The 30-share Sensex opened above the 50000-mark at 50096.57.
Shutterstock
---
Mumbai
|
Published 22.01.21, 01:48 AM
|
---
The Sensex on Thursday scaled the 50000-level for the first time on hopes of an economic recovery and positive global cues but fell victim to profit booking to finish below the milestone.
However, the mood was one of caution as stretched valuations in some stocks raised the bar for corporate earnings which could turn out to be a double-edged sword.
Equity investors have benefited from strong inflows from foreign portfolio investors (FPIs) as central banks globally inject huge liquidity to kickstart their economy. So far in January, they have made investments worth Rs 22,730 crore in domestic equities. Their enthusiasm is expected to continue on optimism of fresh stimulus by the new Biden administration.
Back home, while good corporate results have kept the momentum going, expectations of a growth-oriented budget from Nirmala Sitharaman have added to the positive sentiment.
Shares of market heavyweight Reliance Industries Ltd (RIL) rose 2 per cent after market regulator Sebi on Thursday gave a conditional approval to Future Group's sale of assets to RIL.
The 30-share Sensex opened above the 50000-mark at 50096.57. It thereafter hit a record intra-day peak of 50184.01. However, profit booking in the last one hour of the trading session saw the index surrendering its gains to end lower at 49624.76, a drop of 167.36 points, or 0.34 per cent. It has taken just one month and 32 trading sessions for the index to cover the last 5000 points.
Nilesh Shah, group president and MD, Kotak Mahindra Asset Management Company, said, "The Sensex touching 50000 is like the Indian cricket team winning test series in Australia against all odds of Covid-19. While economic data is about the past which is improving month-on-month, the Sensex is reflecting the positivity about the future."
Some experts  have warned of a correction if corporate India's performance does not meet expectations. "Valuations are a function of earnings and earnings not coming through remains the key risk. The continuous upmove not backed by fundamentals may make the rally fragile going ahead," said Joseph Thomas, head of research at Emkay Wealth Management.
He added that a broad based rally in the markets should be underpinned by a healthy economic growth which would be the key variable providing indications how the future trajectory of risk assets (like equities) shapes-up.
In today's trade, ONGC was the top loser in the Sensex pack, shedding 4 per cent, followed by Bharti Airtel, SBI, IndusInd Bank, NTPC, Sun Pharma and ITC. On the other hand, Bajaj Finance, Bajaj Auto, Reliance Industries (RIL), Bajaj Finserv and Asian Paints were among the gainers, climbing up to 2.72 per cent.
However, Ashwin Patni, Head Products & Alternatives, at Axis AMC is of the view that 50,000 is just another level, though he is quick to add that the domestic markets are at the cusp of a long term cyclical growth trajectory.
"Markets have touched 50,000. Like other peaks over the last 40 years, there is jubilation and wonderment amongst the finance community. While it might seem momentous, these levels and dates, in reality mean nothing at all. An index such as Sensex ultimately is a broad representation of the performance of the market. So when someone says the index has risen 50 times in 40 years, it is a representation of how the Indian equity markets have fared over this time. This growth has come through periods of booms and recessions and across bull and bear markets", Patni added.