Selloff not to dilute control
Officials said the government can also go below 51% and still wield management control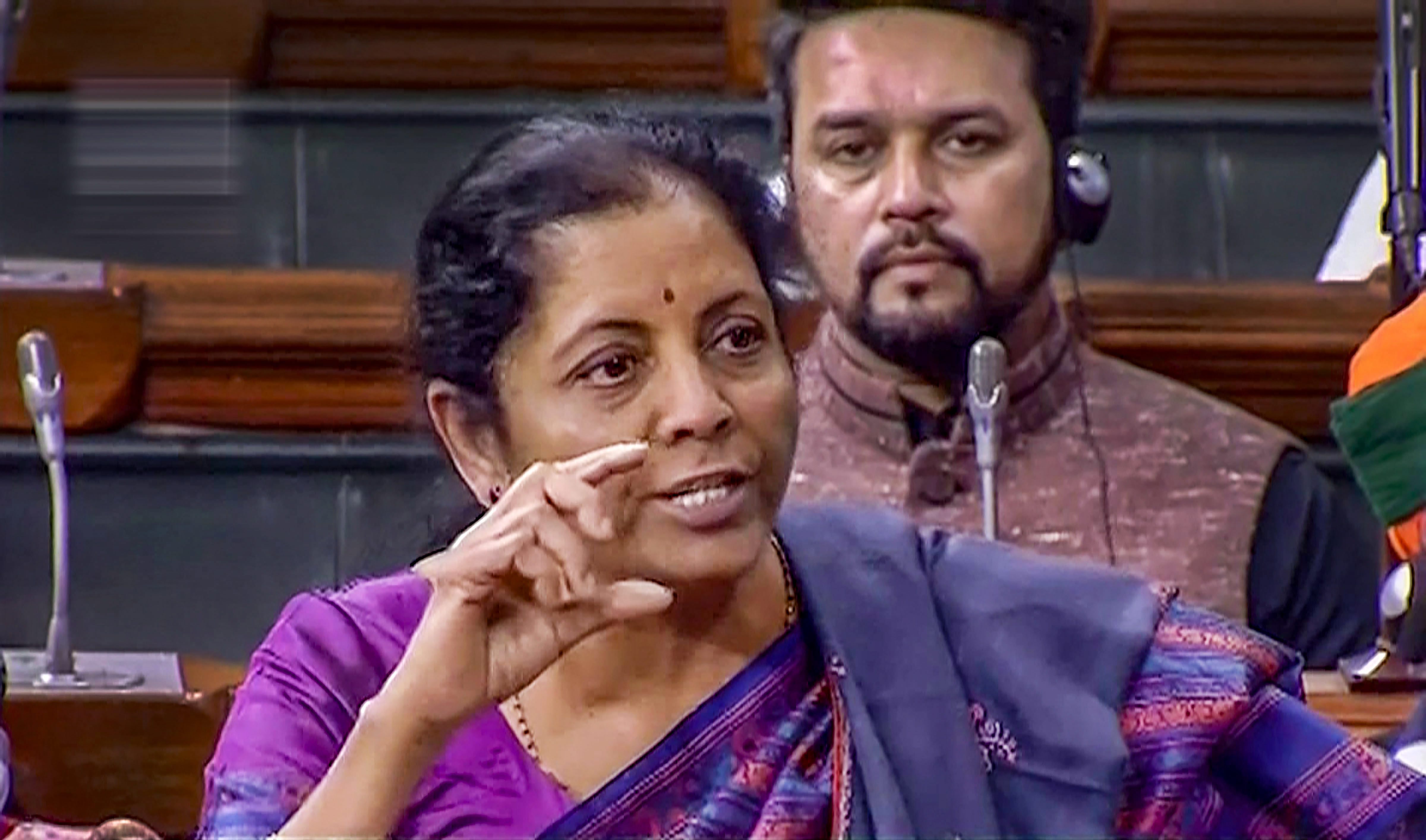 Nirmala Sitharaman speaks in the Lok Sabha during the Budget Session on Friday.
(PTI)
---
New Delhi
|
Published 06.07.19, 06:55 PM
|
---
The government plans to keep controlling state-owned firms even after diluting its stake, finance minister Nirmala Sitharaman said on Saturday.
Talking to a select group of reporters, she explained that there are several firms where the government holds a 51 per cent stake through the ministry and an additional 10 to 12 per cent is held by different government institutions.
"It is by retaining its 51 per cent and instead diluting the stake of government institutions in the PSUs that the government can retain its control. The stake being sold can be released to the general public or to employees," Sitharaman said.
In her budget speech, she had stated that the "government has been following the policy of divestment in non-financial PSUs while maintaining that the government stake does not go below 51 per cent".
"In cases where the PSU is still to be retained under government control, it can consider going below 51 per cent to an appropriate level on a case-to-case basis."
"The government has also decided to modify its holding policy ... the aim will be to retain a 51 per cent, including the stake of government-controlled institutions," she said.
Her statement had given rise to speculation that the government will privatise state-owned firms by diluting their stake below the magic 51 per cent.
Since the selloff process was introduced by the Narasimha Rao government in 1991, successive governments have reiterated that their holding in PSUs will be retained at 51 per cent to reflect the state's control over the company.
However, finance ministry officials now feel that in many of the PSUs, where the government has a 51 per cent stake, if one counts the holding of state-controlled entities such as LIC, GIC and the SBI, together, it will go beyond 80 per cent.
"Effectively, the government holds more than 80 per cent in most of the PSUs. If all these put together can be permitted to go only up to 51 per cent, then we will get a lot of leg room to dilute government holding to below 51 per cent," the official said.
Private promoters most often do not hold 51 per cent in their firms. However, with a much smaller stake they have management control.
Officials said the government can also go below 51 per cent and still wield management control.
The finance minister added that the NBFC crisis has reached a plateau but had not ended yet and her ministry would monitor the emerging situation with the RBI.
"We have come up with comprehensive solutions in the budget ... I feel the NBFC issue has been addressed... We will still be careful about watching it," she said.