RBI announces one-time loan restructuring mechanism
This facility will be available to advances made to individual borrowers and corporate loans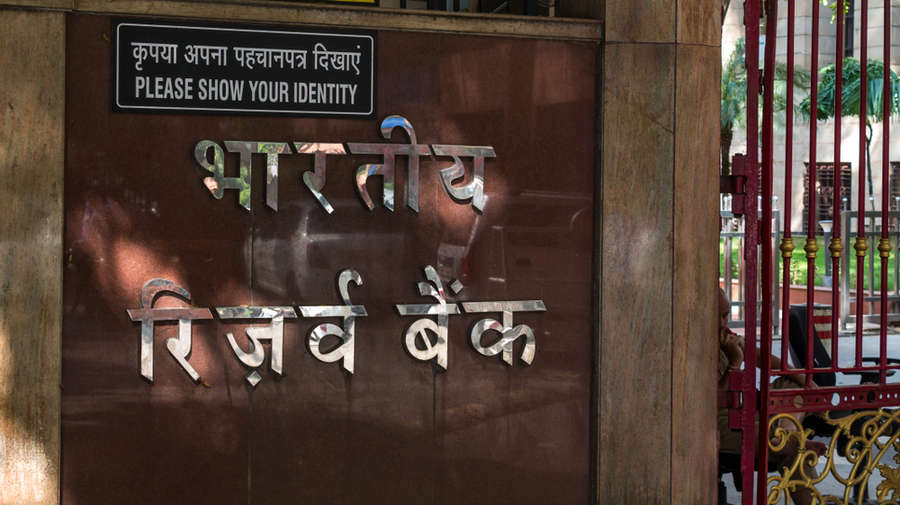 ---
|
Mumbai
|
Published 07.08.20, 05:08 AM
---
The RBI on Thursday conceded to a major demand of banks labouring under the burden of a moratorium scheme and announced a one-time loan restructuring mechanism.
This facility will be available to advances made to individual borrowers and corporate loans.
In a separate step, the central bank allowed banks to restructure their exposure to micro, small & medium enterprises (MSMEs).
Announcing the new framework, RBI governor Shaktikanta Das disclosed that the central bank will provide a window under the prudential framework spelt out in the June 7, 2019 circular to enable lenders to implement a resolution plan in respect of eligible corporate exposures without change in ownership and personal loans while classifying such exposures as standard "subject to specified conditions".
Necessary safeguards will be built into this facility which will include prudent entry norms and clearly defined boundary conditions, specific binding covenants, independent validation and strict post-implementation performance monitoring, he added.
Only those borrower accounts shall be eligible for resolution that were classified as standard but not in default for more than 30 days with any lending institution as on March 1, 2020. The resolution plan may be invoked any time till December 31 and shall have to be implemented within 180 days from the date of invocation.
Lenders will have to keep additional provisions of 10 per cent of the post-resolution debt. There will be specific voting thresholds even for invocation of the resolution plan. Lenders who do not sign the inter-creditor agreement within 30 days will have to make a higher provision of 20 per cent.
An expert committee has been constituted under K.V. Kamath which shall make the recommendations on the required financial parameters, along with the sector specific benchmark ranges for such parameters, to be factored into each resolution plan.
Ficci president Sangita Reddy said they were happy with the measures announced towards the resolution of loans. "We keenly look forward to the details and execution," Reddy said.
This expert panel will also have the responsibility of vetting the resolution plans to be implemented under this window in respect of all accounts where the aggregate exposure of the lending institutions at the time of invocation of the resolution process is Rs 1,500 crore and above.
A final notification in this regard shall be issued by the Reserve Bank after considering the recommendations.
While the loan moratorium scheme announced by the RBI will end on August 31, veteran bankers like Deepak Parekh of HDFC have been calling for a one-time restructuring scheme as bad loans could spike in the second half of the current fiscal even as extending the current moratorium could lead to moral hazard.
The RBI has itself projected that the gross non-performing asset (GNPA) ratio of banks may rise to 14.7 per cent by March 2021 if the macro-environment worsens further.
Under the June 2019 framework, any resolution plan that involves relaxation in terms of repayment to a stressed borrower would lead to an asset classification downgrade (banks would then have to make higher provisions), if it is not accompanied by a change in ownership.
The central bank said that it is coming out with the scheme as the Covid-19 pandemic could impair the entire recovery process, posing significant financial stability risks. However, the latest resolution window will be available only to those who are under stress because of the pandemic.
For personal advances, the resolution plan would include rescheduling of payments, conversion of any interest accrued, or to be accrued, into another credit facility, or, granting of moratorium, based on an assessment of income streams of the borrower, subject to a maximum period of two years. The moratorium period, if granted, would come into force immediately upon the implementation of the resolution plan.
In the case of other loans, if there are multiple lending institutions that have exposure to the borrower, the resolution process will be treated as invoked if these entities representing 75 per cent by value of the total outstanding credit facilities, and not less than 60 per cent of the lending institutions by number agree to invoke the plan.
"The loan book under moratorium stood at ~50 per cent at system level as on April 30, 2020 and almost all lenders have reported further decline in loan books under the second phase of moratorium. With expectations of further reduction in moratorium in coming months, and proposals to have necessary safeguards around these restructuring, we expect such loan restructuring is unlikely to exceed 5-8 per cent of the overall loans at system level," Anil Gupta, sector head-financial sector ratings at Icra, said while commenting on the restructuring framework.
Das also said that restructuring of MSME debt would continue till March 31 next year to help alleviate the Covid-related stress on the sector. Here, the RBI stipulated that existing loans to MSMEs classified as standard may be restructured without a downgrade in the asset classification, subject to various conditions.
While the aggregate exposure, including non-fund based facilities, of banks and NBFCs to the borrower should not exceed Rs 25 crore as on March 1, 2020, the borrower's account should also be a "standard asset" as on March 1, 2020.
Further, the borrowing entity should be GST-registered on the date of implementation of the restructuring. However, this condition will not apply to MSMEs that are exempt from GST-registration.