SC asks Centre, RBI to trace unclaimed amount of Rs 45,000 crore lying in 3 public funds
The three funds are the Depositor's Education and Awareness Fund, Investor's Education and Protection Fund and Senior Citizen's Welfare Fund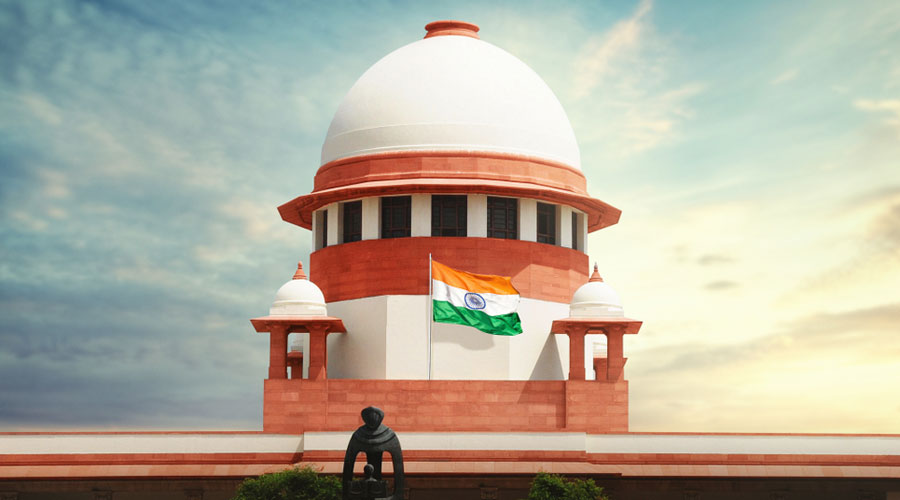 Supreme Court of India
File picture
---
New Delhi
|
Published 13.08.22, 01:23 AM
|
---
The Supreme Court has issued a notice to the Centre and the Reserve Bank of India on a PIL seeking the refund of an estimated Rs 45,000 crore lying unclaimed in three public funds meant to protect the interests of investors and depositors.
The three funds are the Depositor's Education and Awareness Fund (DEAF), Investor's Education and Protection Fund (IEPF) and Senior Citizen's Welfare Fund (SCWF).
The PIL, filed by journalist Sucheta Dalal, claims that the banking and securities market regulators have made little or no efforts to trace the heirs of inoperative or dormant accounts.
A bench of Justice Abdul Nazeer and Justice J.K. Maheshwari issued notices to the authorities including the Ministry of Corporate Affairs and Sebi on the petition filed through advocate Prashant Bhushan.
The petition seeks the creation of a suitable centralized online database to enable the legal heirs/nominees to withdraw their legally entitled claims from the inoperative/ dormant accounts.
Dalal said that as per her knowledge, the Depositors' Education and Awareness Fund (DEAF) had Rs 39,264.25 crore at the end of March 2021, up from Rs 33,114 crore on 31 March 2020 and a sharp increase from Rs18,381 crore at the end of March 2019.
The amount lying with the IEPF was about Rs 4,100 crore at the end of March 2020. The funds lying in inoperative or dormant accounts are transferred to these public funds because legal heirs or nominees are often not even aware of the existence of these bank accounts.
The RBI too has made little or no efforts to push banks to trace the heirs of these inoperative or dormant accounts even though the banking regulator has been authorised by Parliament to issue directions or guidelines that have statutory force.
Moreover, information about deceased investors whose deposits, debentures, dividends, insurance and post office funds etc., have been transferred to the IEPF, is not readily available on the Fund's website.
The IEPF authority publishes the name of the people whose money has been transferred to the fund on the IEPF website.
However, several technical glitches are encountered when the website is accessed. As a result, people are forced to engage middlemen to claim refunds.  
"There is an urgent need to develop a centralised online database under the control of…the RBI that will provide information about the deceased accountholder including such details as the name, address and last date of transaction by the deceased account holder," the apex court said.