SBI sees drop in fresh NPAs
The bank has been able to keep fresh slippages in the sector within a target of 1% of the corporate advances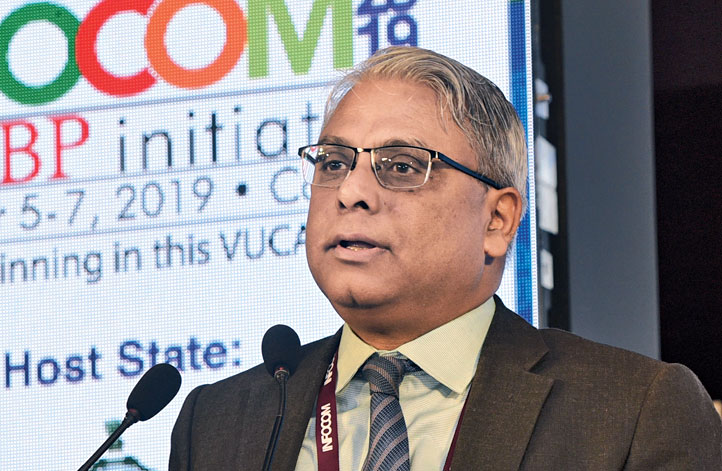 ---
|
Calcutta
|
Published 05.12.19, 07:50 PM
---
The State Bank of India expects fresh corporate slippages to stabilise amid a slack in credit demand from the industry.
The public sector lender saw its corporate credit growth rate come down to 2.78 per cent in the second quarter from 11.62 per cent in the first quarter of this fiscal. The bank, however, has been able to keep fresh slippages in the sector within a target of 1 per cent of the corporate advances.
"Most of the large NPA accounts are already provided for and whatever we lend now, there would be normal risk. So, fresh slippages will be mostly range bound during this fiscal," said Arijit Basu, managing director of the State Bank of India.
The bank saw a fresh slippage of Rs 3,239 crore in the second quarter on corporate credit, down from Rs 5,354 crore in the first quarter. "The corporate book growth has been slow. It is not that the bank is unwilling to lend, but there is a lack of demand," Basu said on the sidelines of Infocom 2019, an ABP initiative.
Branch expansion
SBI is keen to expand its branch network to scale up its physical presence after the merger of the associate banks even as 56 per cent of its transactions take place through the digital channel.
ATM upgrade
In the light of rising frauds at ATMs, SBI has decided to upgrade its entire infrastructure to bring in chip-based cards by the end of the fiscal.