Rupee closes below 73, spooked by crude price rise
Indian currency is Asia's worst performing, down almost 15%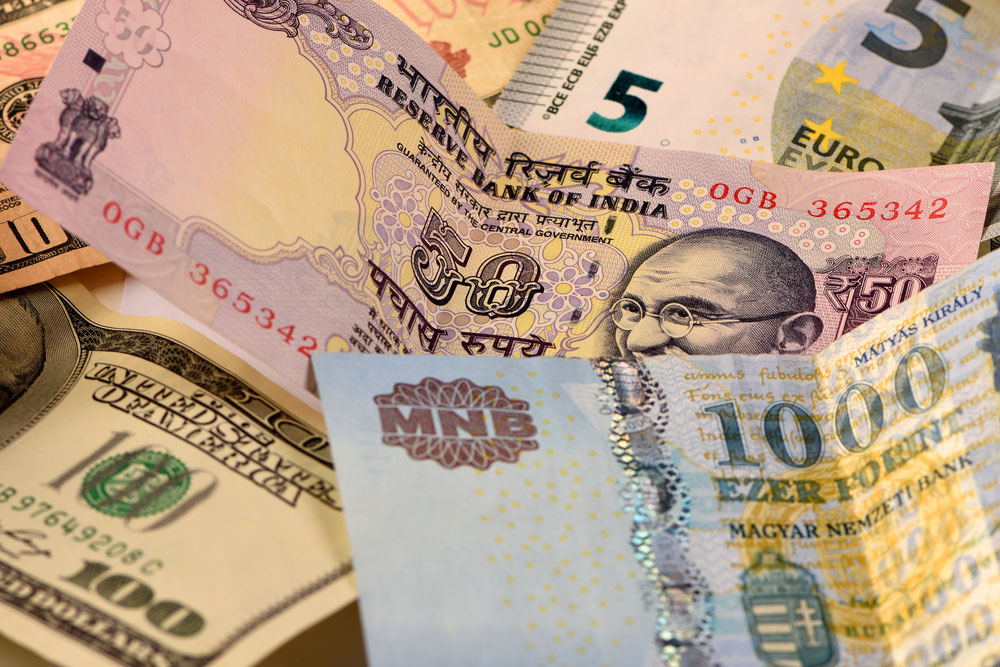 ---
Mumbai
|
Published 03.10.18, 07:55 PM
|
---
Foreign portfolio investors have already pulled out $9 billion from the equity and bond markets. Experts have forecast the country's CAD — difference between foreign exchange earned and spent — which hit 2.4 per cent of GDP during the first quarter of this year is set to rise further because of crude.
Recently, Bank of America Merrill Lynch has widened its CAD estimate for the year by 0.20 per cent to 2.8 per cent of GDP.
In a volatile trade at the inter-bank forex market on Wednesday, the rupee opened below the 73-mark at 73.26 against the dollar as it moved in sync with oil prices which at one time breached the $85-per-dollar mark and settled a tad lower at $84.86 per barrel.
Strong demand for the dollar saw the currency crashing to an all-time low of 73.42. The rupee then moved in tandem with reports of the RBI opening a dollar swap window for oil refiners that led to a recovery to 72.93 to the dollar, only to settle lower at 73.34 following the denial of the reports.
"Focus would now shift to the RBI monetary policy meeting. There is a buzz of a repo rate hike by 25 basis points and possible change in the monetary policy stance by the RBI. More importantly, its guidance will be crucial. Market will also be watching whether the RBI announces any measure to stabilise the rupee. In the near term, the rupee might trade in 72.50 and 73.80 range," Rushabh Maru — research analyst of Anand Rathi Shares and Stock Brokers, said.
The rupee on Wednesday reverted to its old ways of sagging against the dollar as rising crude prices pushed the currency below the 73-mark for the first time.
It ended the day at a record low of 73.34, down 43 paise amid strong demand for the dollar, with factors such as capital outflows and fears of a wider current account deficit (CAD) worsening the situation.
So far this calendar year, the rupee has been Asia's worst performing currency as it has fallen almost 15 per cent.
Though the currency had regained its composure over the past few trading sessions because of the measures taken by the Union government, it came under fresh pressure on Wednesday, with crude oil providing the trigger. Oil prices were close to four-year highs and hovered around $85 per barrel as sanctions imposed by the US against Iran take effect next month. .
However, the pressure on the currency cannot be solely attributed to oil — the US Federal Reserve has raised its rates that that has led to a dollar rally and outflows from emerging markets, including India.