Renowned educator Dr.Geetendra Singh unfolds the strategies of Biomentors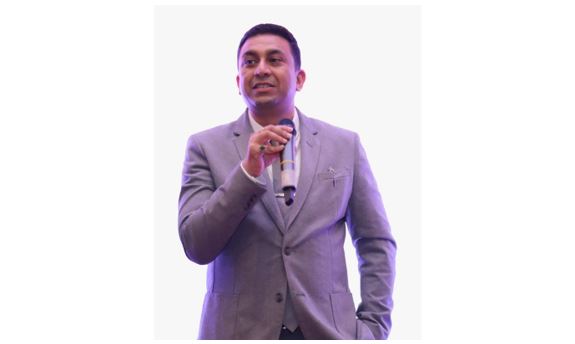 ---
Published 08.07.22, 08:03 AM
|
---
India owns an internet user base of over 825 million, with the online education market expected to grow to $400 billion by 2026. The Pandemic has substantially transformed the education landscape by introducing new and underprivileged learning methods. These modern learning methods are making classes more engaging and amusive. The online education landscape is enhancing and has now begun to provide end-to-end solutions in platform development, content delivery, and content design. Such an online coaching tutoring students with the best making the bright minds crack the most challenging medical exam - NEET is Biomentors. The premier online institute, passionate about quality education, focuses on far-reaching education and brings it right to one's comfort place.
The faculties having more than 20 years of experience motivates students to push their limits beyond their comfort zone and keeps a watch on their progress. The most disciplined online training is high-reaching, rigorous, and dedicated to student services and excellence for their proper education. It prepares medical aspirants on the academic front with solid ethics and character through discipline. An institute based on trust, hard work, motivation, and experience alongside providing affordable and top-quality education.
What motivated you to establish Biomentors online with minimal fees?
With skyrocketing coaching fees, today's quality education seems to be an advantage of the rich. Impoverished students, though they deserve but couldn't afford to study to a great extent and could never fulfill their dreams. We believe in humanity, which says that all students do deserve an opportunity to receive equal opportunity, the best education, and a chance to prove themselves. Our vision is to level the playing field and make top-quality education affordable and accessible to everyone. We stress simplifying and elevating the learning experience and making our students crack the toughest medical exam. Moreover, we are proud to educate and shape aspiring medical warriors.
How do Biomentors prepare their learners to reach their destination?
Biomentors, an exclusive online institute for the NEET Medical Entrance examination, is passionate about quality education. With cutting-edge technology to deliver innovative features, it takes the NEET preparations to the next level, making learning interactive and fun without compromising the quality of education. We work diligently to make day-to-day learning a unique experience for every student who connects to the portal of Biomentors online. We provide ample opportunities for our students to nose out that education, discover the truth, and use it well. The competitive learning institute and a nurturing and caring online environment will empower the students who hanker after becoming doctors.
In a hard-fought competitive world, what makes Biomentors exceptional and a go-to online coaching institute?
For unparalleled NEET preparation, our various innovative features keep us distinct from other platforms. The fresh video lectures are provided and uploaded daily along with the deep concepts and allow us to interact with the faculties directly in our periodic live sessions. With dedicated subject wise doubt-solving faculties, students can ask any doubts in the live doubt session. Batch-based training modules to keep track of progress and backlogs, printable notes and chapter booklets, professionally recorded NCERT audiobooks, and a discussion forum to discuss and vote on essential concepts and strategies are all that one gets while being connected with the platform and make it the among best online coaching institutes. Complete guidance will also be provided on cracking NEET exams from younger commanders (medical students) who track the student's progress and advise them accordingly.
You mentioned education at minimal rates, are there any other scholarships available for poverty-stricken individuals?
The minimal fees we charge on our website is to provide all other facilities, including learning videos. But one can avail free learning videos as well through our youtube channel. We created this, keeping in mind the impoverished and rural segment of the society. Not only this, but we also help the needy and deserving candidates by paying their college medical fees so they can focus on their education and achieve their dream of becoming a doctor. Till now, we have assisted 68 aspiring medical students with all their hefty college fees, free online coaching education, and other facilities.
Being an expert in the field, what is your piece of advice to keep that constant motivation in students?
Motivation is a much-needed tool to climb the ladder of success and reach the destination. Discovering the passion and studying for a field that really inspires an individual keeps them progressing a long way. In many instances, lack of motivation arises from unsupportive classroom structures and inadequate attention to the students from the tutors. Therefore, one should not choose an educational institute based on its popularity, but an institute where faculties provide top-notch education and give each individual proper attention and correct directions. Also, students should surround themselves with people who are driven and motivated toward their goals to stay focused at all times.
This is a sponsored article.