RBI's monetary policy committee decides to hold repo rate at 4%
The MPC slashed the growth outlook for 2021-22 to 9.5 per cent from 10.5 per cent and marginally raised the inflation forecast to 5.1 per cent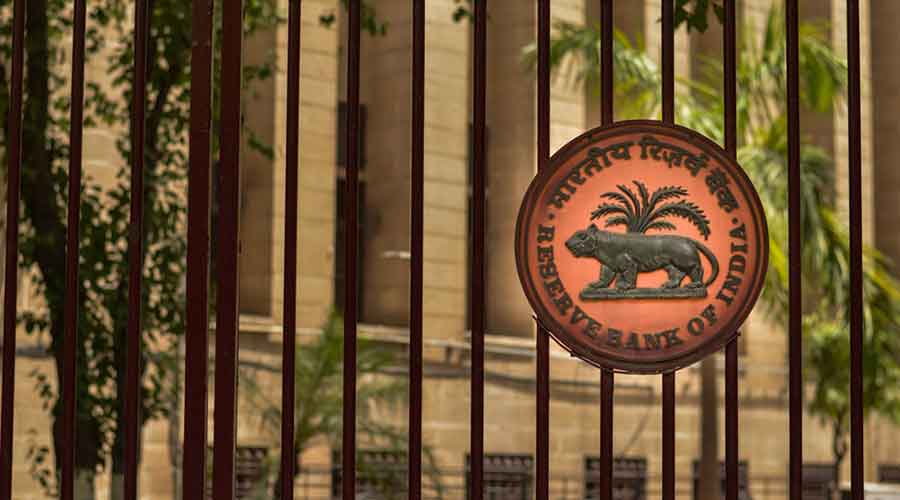 This is the sixth consecutive policy meeting where the central bank has not touched the repo rate.
Shutterstock
---
Mumbai
|
Published 05.06.21, 01:01 AM
|
---
The RBI policymakers decided to hold interest rates and continue with the accommodative policy as it announced additional bond purchases to steer the domestic economy out of the clutches of the second wave of the coronavirus.
The monetary policy committee (MPC) of the Reserve Bank of India (RBI) voted unanimously to hold the repo rate, its key lending rate, at 4 per cent and kept the reverse repo rate, the borrowing rate, unchanged at 3.35 per cent.
It, however, slashed the growth outlook for 2021-22 to 9.5 per cent from 10.5 per cent and marginally raised the inflation forecast to 5.1 per cent.
At the end of the three-day meeting, there were no surprises as the six-member MPC left the key rates unchanged given the uncertainty over the impact of the pandemic and the upside risks to inflation.
The panel also decided to continue with the accommodative stance as long as necessary to revive and sustain growth on a durable basis while ensuring that inflation remains within the medium-term target.
This is the sixth consecutive policy meeting where the central bank has not touched the repo rate. Since the outbreak of the pandemic, the RBI has been taking unconventional steps and focussing on maintaining liquidity.
One such measure was the government securities acquisition programme or G-SAP wherein it would purchase securities to enable a stable and orderly evolution of the yield curve and ensure comfortable liquidity conditions.
For the first quarter of 2021-22, it had announced a G-SAP of Rs 1 lakh crore. The first purchase for Rs 25,000 crore was conducted on April 15 and the second for Rs 35,000 crore on May 20.
The RBI said it would raise the remaining Rs 40,000 crore for the quarter on June 17, with Rs 10,000 crore allotted to the purchase of state government paper.
Moreover, purchases for the second quarter (G-SAP 2:0) will be higher at Rs 1.20 lakh crore.
Besides, a separate liquidity window of Rs 15,000 crore at the repo rate will be available till the end of this sector to contact intensive sectors such as hotels and restaurants, tourism and aviation ancillary services.
As an incentive to banks, they can park their surplus liquidity — up to the size of the lending under this book called the Covid book — with the RBI under the reverse repo window at a rate which yields 40 basis points higher than the current reverse repo rate of 3.35 per cent.
The exposure threshold under Resolution Framework 2.0 — a debt restructuring plan announced in May for stressed individuals, small businesses and MSMEs — has been raised to Rs 50 crore from Rs 25 crore.