RBI to purchase state government bonds worth Rs 10,000 crore
The announcement comes after the Centre said it will borrow Rs 1.10 lakh crore, which will be passed on to the states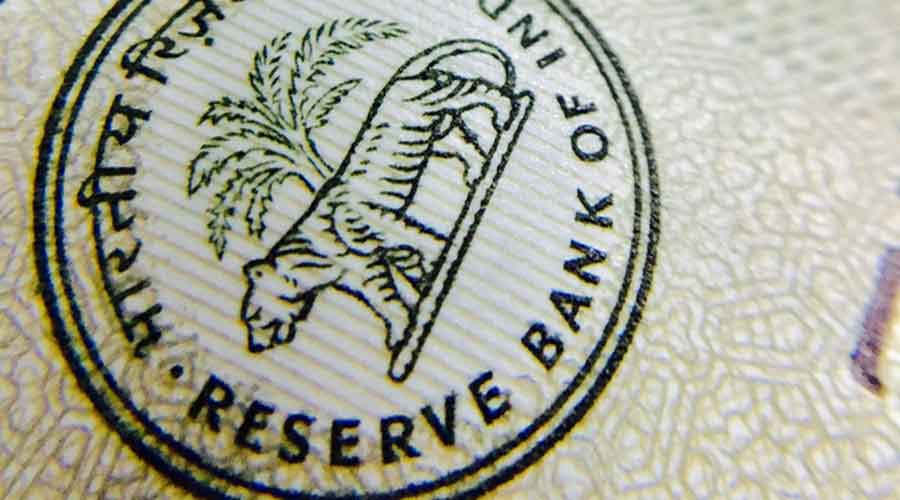 ---
|
Mumbai
|
Published 17.10.20, 02:03 AM
---
The Reserve Bank of India (RBI) on Friday said it will purchase state government bonds worth Rs 10,000 crore in the first such auction to be conducted on October 23.
On October 9, the central bank had announced that it will conduct open market operations (OMOs) in state development loans (SDL). The step is expected to improve the liquidity in these bonds and reduce the spread over government securities, thereby helping states in their borrowing plans.
The RBI will conduct OMOs for bonds issued by 15 states. However, it did not disclose the amount that will be purchased from each of them.
The 15 states are Andhra Pradesh, Arunachal Pradesh, Assam, Bihar, Chhattisgarh, Goa, Gujarat, Haryana, Himachal Pradesh, Jammu & Kashmir, Jharkand, Karnataka, Kerala, Madhya Pradesh and Maharashtra. The RBI will purchase debts that are maturing between March 2029 and March 2031. The SDLs of other states are likely to be announced in the next batch.
The RBI's announcement comes after the Centre said it will borrow Rs 1.10 lakh crore, which will be passed on to the states.
According to Jayanta Roy, senior vice-president and group head (corporate sector ratings) of Icra, the central government's decision will reduce the supply of state bonds in the second half of this fiscal and the cost of such borrowings would go down. Roy added that SDL spreads should further ease because of the plan to conduct OMOs.
At present, SDLs are eligible collateral for the Liquidity Adjustment Facility (LAF) along with T-bills, dated government securities and oil bonds.
Realty push
In a bid to increase the flow of credit to the real estate sector, the RBI in a notification on Friday rationalised the risk weightage to LTV (loan to value) ratio for all new housing loans sanctioned up to March 31, 2022. New home loans will attract a risk weight of 35 per cent where LTV is less than 80 per cent and a risk weight of 50 per cent where LTV is more than 80 per cent but less than 90 per cent. This measure, according to the RBI, is expected to give a fillip to bank lending to the real estate sector.