RBI sets up panel for Lakshmi Vilas Bank
Development comes after its shareholders voted out the MD, CEO and statutory auditors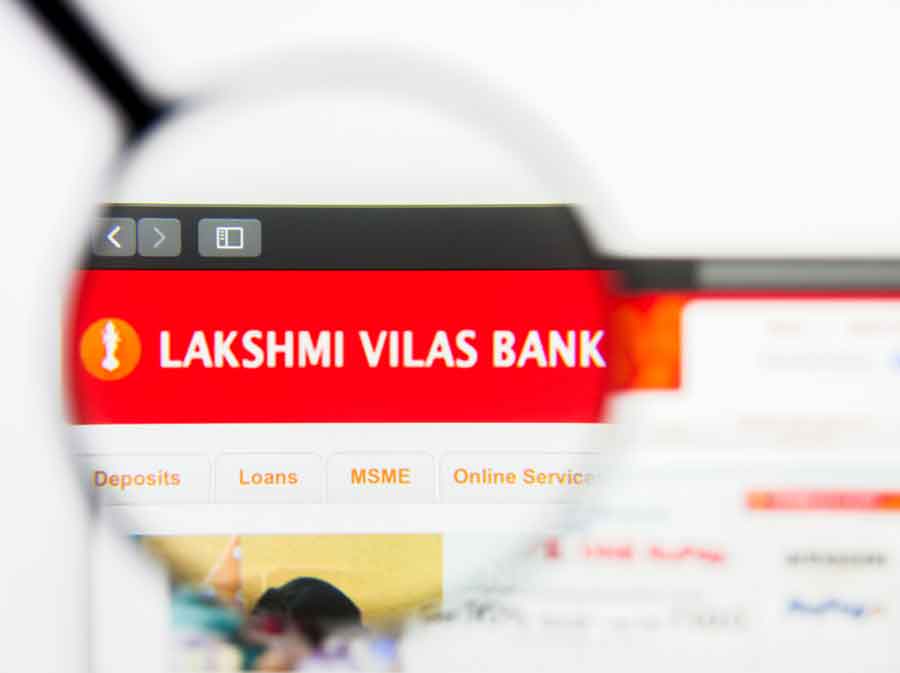 ---
|
Mumbai
|
Published 29.09.20, 01:39 AM
---
Lakshmi Vilas Bank (LVB) on Monday said the Reserve Bank of India (RBI) has approved the appointment of a three-member committee of directors (CoD) to run its daily affairs.
The development comes after its shareholders voted out seven directors at the annual general meeting (AGM) held last Friday that included its MD and CEO and statutory auditors.
LVB said that this committee will exercise the discretionary powers of the MD and CEO in the ad-interim. The banking regulator on September 27 appointed the three independent directors who will be part of the committee — Meeta Makhan, Shakti Sinha, and Satish Kumar Kalra.
LVB added that the committee will be headed by Meeta Makhan.
In a statement on Monday, LVB again sought to comfort investors, stating that the bank's liquidity situation was comfortable and assured the depositors that their money was safe.
"With a liquidity coverage ratio (LCR) of about 262 per cent as on September 27, against a minimum 100 per cent required by the RBI, the deposit holders, bond holders, account holders and creditors are well safe guarded," the statement said.
The bank further pointed out that it will continue to share information on the developments in public domain as and when they materialise and as required under the applicable law.
The bank's announcement on the appointment of the three-member committee led to its shares ending in the positive territory on the bourses on Monday.
After opening lower at Rs 19, the LVB share ended at Rs 20.20, a gain of 5.21 per cent over its previous close.
LVB is close to a merger with Clix Capital. With the merger, the networth of the bank is expected to more than double to Rs 3,100 crore from the present Rs 1,200 crore.