RBI partly relaxes rules regarding current accounts
In a circular issued on Friday, the banking regulator said that borrowers who have an exposure of less than Rs 5 crore can open current accounts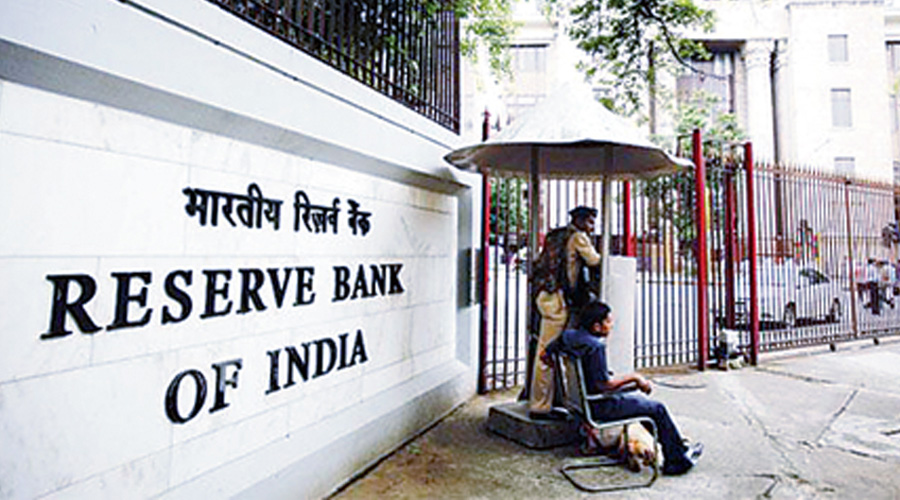 Reserve Bank of India.
Shutterstock
---
Mumbai
|
Published 30.10.21, 03:03 AM
|
---
The Reserve Bank of India (RBI) on Friday partly relaxed rules regarding the opening and operation of current accounts, thus giving some relief to businesses amid the festival season. 
In a circular issued on Friday, the banking regulator said that borrowers who have an exposure of less than Rs 5 crore can open current accounts and also have a cash credit (CC) or overdraft (OD) facility.
The central bank had said in a notification in August last year that banks cannot open current accounts for customers who have a CC or an OD facility. It had stipulated that all transactions should be routed through the CC or OD account only. 
The RBI had also said that a borrower can have a current account with a bank which accounts for at least 10 per cent of his or her total borrowing.
Lenders had to freeze thousands of current accounts after this decision. Customers who had CC or OD exposures took to social media to complain that their current accounts were put under debit freeze
The RBI on Friday said that on a review and taking into account the feedback provided by the Indian Banks' Association (IBA) and other stakeholders, it has been decided that banks may open current accounts for borrowers who have availed themselves credit facilities in the form of cash credit or overdraft facility from the banking system.
For borrowers with an exposure in the banking system of less than Rs 5 crore, there is no restriction on the opening of current accounts or on provision of CC or OD facility . 
However, the lender will have to obtain an undertaking from these borrowers that they will inform the bank as and when the credit facilities availed by them from the banking system reach Rs 5 crore or more.
Above Rs 5-cr rule
Borrowers with an exposure of Rs 5 crore or more can maintain current accounts with any one of the banks with which it has CC/OD facility, provided that the bank has at least 10 per cent of the exposure of the banking system to of that borrower.
The RBI has given banks time till November 30 to implement the new rules on the current accounts.