RBI fiscal deficit alert to states
In the apex bank's baseline projection, gross fiscal deficit of the states is expected to widen beyond 4% of GDP in 2020-21 against the budgeted 2.8%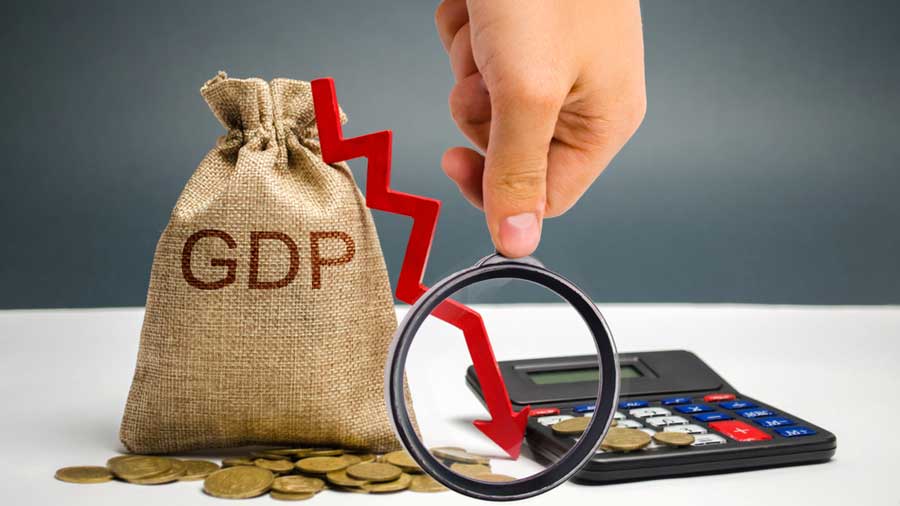 ---
|
Mumbai
|
Published 28.10.20, 01:21 AM
---
The Reserve Bank of India (RBI) on Tuesday warned the additional outgo of states to combat the impact of Covid-19 will significantly erode their hard won fiscal prudence achieved over the past three years.
In the apex bank's baseline projection, gross fiscal deficit of the states is expected to widen beyond 4 per cent of GDP in 2020-21 against the budgeted 2.8 per cent. The RBI said revenues are strongly related to GDP but during contraction revenues fall faster than GDP, which indicate revenues are likely to remain reduced in the next few years.
The report — State Finances: A Study of Budgets — warned that pandemic related expenses, particularly on health and other support measures for households and firms, are likely to keep these expenditures high thereby prolonging the "scissor effect" of expenditures surging and revenues collapsing.
"Even as fiscal space gets exhausted the second wave of infection has either arrived or may be imminent in several economies, forcing lockdowns again," the report said.
"Overall, uncertainty remains high, and even as the quest for vaccine intensifies with no immediate relief in sight yet, the prospects for the green shoots that appeared in the third quarter of 2020 is fraught with downside risks.''
The overall impact on state finances would be conditional upon the exposure to Covid-19, the availability of initial fiscal space and access to rainy day funds, or other reserve funds.
Further, the report said, state governments' responses by delaying or cutting down expenditures, even wages and salaries, need to be taken into account in the assessment of the pandemic's direct effects on their finances.
According to the study, some states have been impacted quicker and harder than others, depending upon indigenous demographics and epidemiological features as well as availability and accessibility of health resources.
Further, supply chain disruptions have also been different depending on nature of businesses and other activities that various states specialise.
"The pandemic may alter budget estimates significantly, eroding the gains of consolidation secured in the preceding three years," the study said.