RBI announces draft amalgamation scheme of PMC Bank
Under the amalgamation scheme, Unity Small Finance Bank Ltd will pay off depositors in phases, will full repayment in 10 years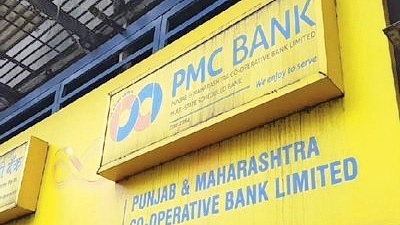 Representational image.
File photo
---
Mumbai
|
Published 23.11.21, 02:46 AM
|
---
The Reserve Bank of India (RBI) on Monday announced a draft amalgamation scheme of Punjab and Maharashtra Cooperative (PMC) Bank with Unity Small Finance Bank Ltd (USFB), which has been promoted by Centrum Financial Services and Resilient Innovation Pvt Ltd, the parent of BharatPe.
Under the amalgamation scheme, USFB  will pay off the depositors in phases, will full repayment in 10 years. The scheme envisages the takeover of the assets and liabilities of PMC Bank by USFB.
The small finance bank will first pay all the depositors holding up to Rs 5 lakh, which is the amount insured by Deposit Insurance & Credit Guarantee Corporation
The RBI said above Rs 5 lakh, the depositor will get up to Rs 50,000 within two years of the Centre notifying the amalgamation scheme.
This will go up to Rs 1 lakh after three years, Rs 3 lakh after four years, Rs 5.50 lakh at the end of five years. If there is still any amount due, the entire sum will be paid after 10 years.
Interest on deposits will not accrue after March 31, 2021. No interest will be given to depositors for the first five years from the appointed date of amalgamation.
After five years, the small finance bank will offer an interest rate of 2.75 per cent on outstanding deposits.
As regards institutional investors, the central bank has suggested that 80 per cent of their uninsured deposits will be converted into perpetual non-cumulative preference shares (PNCPS) of USFB with dividend of one per cent per annum payable annually.
After 10 years from the appointed date, USFB may consider additional benefits for such PNCPS holders either in the form of providing a step up in coupon rate or a call option, upon receipt of approval from the RBI.
The RBI disclosed that the remaining 20 per cent amount of the institutional deposits will be converted into equity warrants of small finance bank at a price of Re 1 per warrant.