Rajan, Acharya flay PK Mohanty panel recommendation
Pointing out that the idea is 'best left on the shelf', the duo said in a joint article that it is more important to stick to tried and tested limits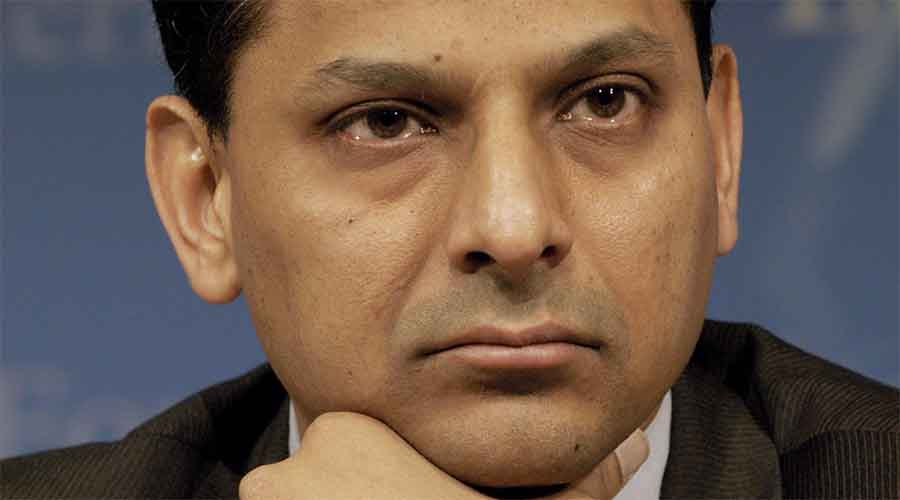 Raghuram Rajan.
File photo
---
Mumbai
|
Published 24.11.20, 03:24 AM
|
---
The recommendation of the PK Mohanty panel to allow business houses to enter banking has got a big thumbs-down from former Reserve Bank of India (RBI) governor Raghuram Rajan and ex-deputy governor Viral Acharya.
Pointing out that the idea is "best left on the shelf", the duo said in a joint article that it is more important to stick to the tried and tested limits on the involvement of business houses in the banking sector.
According to the duo, one of the major reasons not to allow corporates into banking is that they will get financing, no-questions asked if there is an in-house bank. Here, they reminded the RBI that it is not possible for the banking regulator to track every loans given.
"Even an independent regulator, with all the information in the world, finds it difficult to be in every nook and corner of the financial system to stop poor lending. Information on loan performance is rarely timely or accurate. Yes Bank managed to conceal its weak exposure for considerable periods," they said.
The second reason cited by Rajan and Acharya to disallow corporate entry into banking is that it will further exacerbate the concentration of economic (and political) power in certain business houses. "Even if banking licences are allotted fairly, it will give undue advantage to large business houses that already have the initial capital that has to be put up. Moreover, highly indebted and politically connected business houses will have the greatest incentive and ability to push for licences," they said.