Push to raise air fares
ATF was hiked by Rs 6,188.25 per kilolitre to Rs 1,23,039.71 per kilo litre in the national capital on Monday, according to a notification of state-owned fuel retailers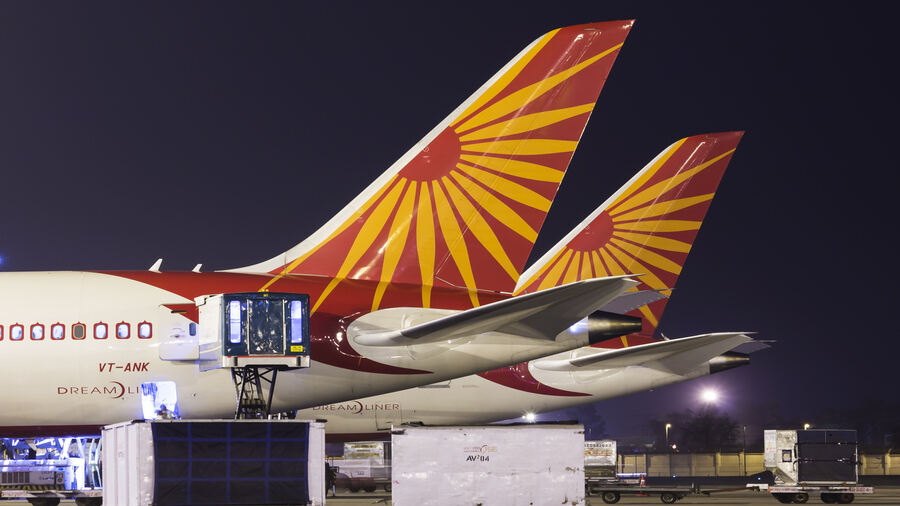 Representational image
File Photo
---
New Delhi
|
Published 17.05.22, 02:11 AM
|
---
Prices of jet fuel were hiked by a steep 5.3 per cent — the 10th straight increase this year — to an all-time high, in line with a surge in global energy prices.
Airlines could now put pressure on the Modi government to review the cap on fares as jet fuel constitutes 40 per cent of their running cost. Analysts said the cap on fares amidst a spike in jet fuel rates would have an adverse impact on the financials of airlines.
The price of aviation turbine fuel (ATF) was hiked by Rs 6,188.25 per kilolitre to Rs 1,23,039.71 per kilo litre in the national capital on Monday, according to a notification of state-owned fuel retailers.
In Mumbai, ATF now costs Rs 121,847.11 per kilolitre, while it is priced at Rs 1,27,854.60 per kilolitre in Calcutta and Rs 1,27,286.13 per kilolitre in Chennai.
The price of jet fuel has been rising since the beginning of this year, moving up from Rs 72,062 per kilolitre in January to Rs 1.23 lakh per kilolitre now, a whopping 61.7 per cent hike.
"Though a recovery in passenger traffic is expected to be relatively fast paced in FY2023, given the near normal situation in domestic airline operations, an overhang of any further Covid wave looms on the sector.
"Elevated ATF prices, which have been aggravated by geo-political issues, will remain a near term challenge for the industry and will continue to weigh on the profitability of Indian carriers," Suprio Banerjee, vice-president and  sector head, ICRA, said.
Minister for civil aviation Jyotiraditya Scindia last week said the existing cap on airfare had been devised to protect travellers as well as airlines. He also indicated that doing away with the existing price cap could be looked at once the environment stabilises.
 "Fare cap is a protector on both sides, on the upper side and the lower side... as soon as that (stable) period comes into place... I have the least desire to interfere and I need to create a nice feel so that you guys (industry) can play," Scindia said.
According to government data, the domestic air passenger traffic appeared to have almost touched to the level of pre-Covid period and has been crossing the 4 lakh-mark on some days in recent times.
At present, fare capping is applicable on a rolling basis for a 15-day cycle and the situation is monitored by the civil aviation ministry.
Meanwhile, petrol and diesel prices remained unchanged for the 40th straight day after a record hike of Rs 10 per litre each. Jet fuel prices are revised every fortnight (1st and 16th of every month) while petrol and diesel rates are changed daily based on international crude oil prices.
The price of ATF differs from state to state depending on local taxation. India's fuel rates have seen a sharp surge this year on the back of supply concerns amid the ongoing Russia-Ukraine war and a rise in demand that came after relaxations in the pandemic related restrictions. India imports more than 80 percent of its oil requirements from other countries.