Private bank edge in policy rate hike
Banks with loans linked to their marginal cost of funds have already started raising their rates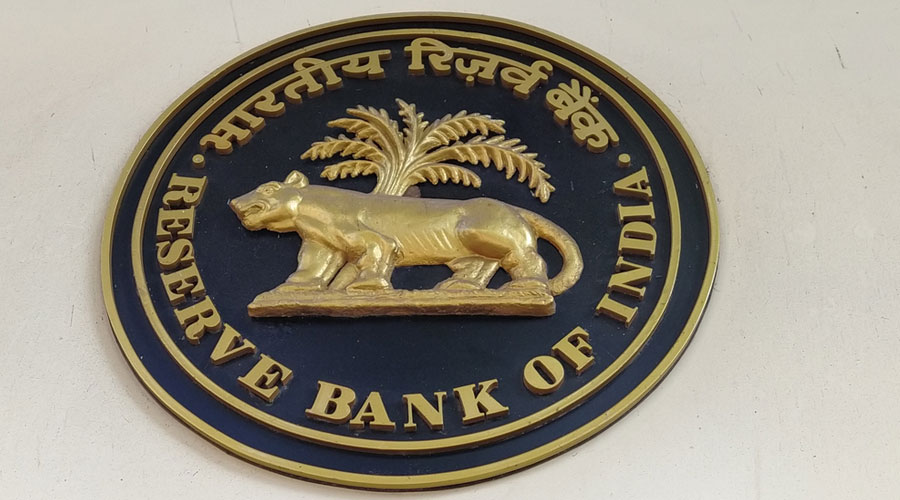 The RBI has made it mandatory for banks to link their floating rate loans to an external benchmark (EBR) from October 2019.
File Photo
---
Mumbai
|
Published 25.04.22, 02:22 AM
|
---
With a higher share of their loans linked to an external benchmark, private sector banks are expected to benefit more than PSU banks once the Reserve Bank of India (RBI) starts raising the policy repo rate.
A study by ICICI Securities shows proportion of loans linked to external benchmark rates (EBR) is 57 per cent for the private sector banks at the end of December up from 43 per cent in March 2021. In PSU banks, the share is less than 40 per cent.
Banks with loans linked to their marginal cost of funds (MCLR) have already started raising their rates. Lenders such as State Bank of India, Axis Bank, Bank of Baroda and Kotak Mahindra Bank have hiked their MCLR 5-10 basis points that will lead to higher equated monthly instalments (EMIs) for borrowers who are under this system.
The RBI has made it mandatory for banks to link their floating rate loans to an external benchmark (EBR) from October 2019.
Most banks are using the repo rate as the benchmark for their home loans. The transmission is more effective in such cases. For example, if the repo rate is hiked 25 basis points an equivalent rise can be expected on on home loans and other products.
According to ICICI Securities, 53 per cent of the loans are in MCLR, while 39.2 per cent are under EBR.
The proportion of loans under MCLR have come down from 77.7 per cent in 2019-20 to 62.8 per cent in the next fiscal. Experts feel it may have dropped further in 2021-22.
A large portion of industry credit, vehicle and personal loans are still linked to MCLR.
Almost 71 per cent of the credit disbursed to industry is under MCLR, while the proportion under personal loans is 60.7 per cent and auto loans, 60 per cent.
The brokerage added that 46 per cent of  retail loans are benchmarked externally. It is 69 per cent for loans to MSMEs and 20.4 per cent to large industries. The transmission will be more effective in all these cases.
On the other hand, for PSU banks it was at 28 per cent in December 2021 against 20.3 per cent in March 2021. For these lenders, more than 60 per cent of their floating rate loans are still linked to MCLR. 
The RBI had retained the policy repo rate in its April 6-8 policy meeting. It forecast 5.7 per cent inflation for the current fiscal year.
With retail inflation hitting almost 7 per cent in March and expected to remain firm  the monetary policy committee (MPC) is expected to raise the repo rate by up to 25 basis points in its June meet.
There are experts who forecast that that the benchmark rate may be hiked by up to 200 basis points in the current cycle, which is  bad news to borrowers.
PSU bank reform
Six working groups created to suggest ways to improve digitisation in state-owned banks and strengthen their balance sheets have been asked to submit their reports by December, according to a senior banker.
Financial services secretary Sanjay Malhotra recently asked the banks to explore strategies for long-term profitability and adopt a more customer-centric approach.
The senior banker, who participated in the recently concluded Manthan 2022 — a meeting of the top PSU bankers — said the six working groups would look into the functioning of the the public sector banks and suggest ways to improve customer service, digitisation, HR incentives, corporate governance and collaboration. The working groups are expected to submit their respective reports by the end of the year, the banker said.The groups will have regular meetings and periodic review to track the progress of each panel, another banker said.
Manthan was held on April 22, to brainstorm with the top leadership of public sector banks and unlock reforms.