Policy options limited, focus on fiscal balance, admits Finance Ministry
RBI should ensure that neither credit flow nor the interest burden on MSMEs is affected, say industry experts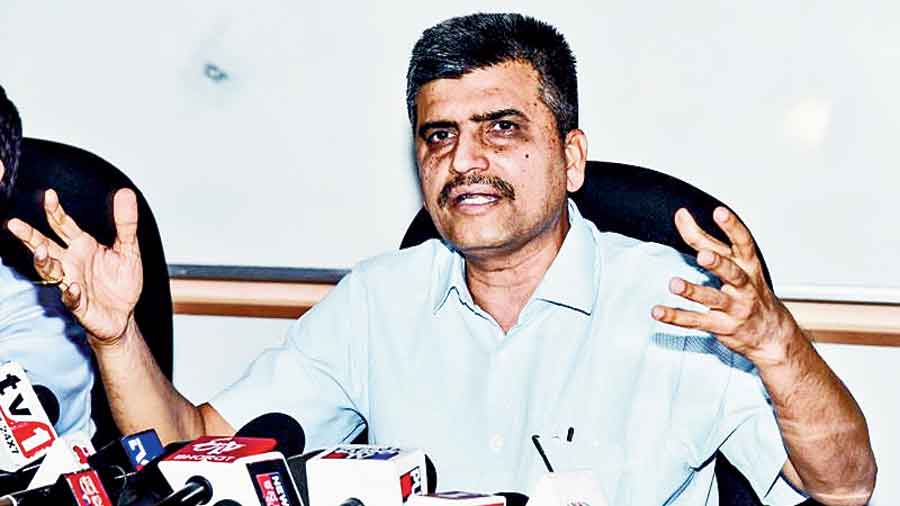 ---
New Delhi
|
Published 09.06.22, 02:38 AM
|
---
Industry is unhappy with the repo rate hike by the RBI even as the finance ministry admitted a lack of available solutions to tackle the twin menace of high inflation and low growth.
"There cannot be any copybook solution. As new information emerges, they are analysed and whatever it takes to meet those challenges those measures will be taken," economic affairs secretary Ajay Seth said after the RBI raised the repo rate on Wednesday.
"There are domestic challenges and larger ones are there in the global scenario. Whatever it takes for monetary and fiscal authorities, those actions are being taken. We (are working) to moderate the inflation (and) at the same time keep the growth efforts as earlier," Seth told reporters.
Seth said that apart from growth and inflation, the authorities are also working on the management of rupee and keeping fiscal balance.
Chief economic advisor V. Anantha Nageswaran said at separate event that there's no pre-programmed roadmap or menu of options to meet the challenges of managing a sustainable high growth and moderate inflation.
Ananth Narayan, professor, SPJIMR, told CNBC TV-18 in a panel discussion that the government may reduce its borrowing programme as it did last year, which raises the spectre of govt spending cuts later in the year which could further sap demand in the economy.
SBI group chief economic adviser Soumya Kanti Ghosh believes the peak repo rate will be 5.75 per cent, while others pitch it higher at 6 per cent.
Describing the monetary policy announcement as aggressive and moves beyond just frontloading interest rate increases, HDFC Bank chief economist Abheek Barua said the central bank seems far more concerned about inflation now, while remaining relatively more sanguine on growth impulses.
Industry view
The decision to raise interest rates is in line with the RBI's efforts to control inflation but it "will impact India's economic growth due to dampened demand scenario and discouraged consumer and business sentiments," Pradeep Multani, PHDCCI president said.
"The policy stance is disappointing as it will have an impact on costs of doing business and production possibilities."
Stating that the rate hike was expected A. Sakthivel, president, FIEO said "RBI should ensure that it neither affects the credit flow nor the interest burden on MSMEs, especially exporters".