Peer audit on newly elected ICAI chief's to-do list
Process to begin in a phased manner from April and the exercise is expected to take around four years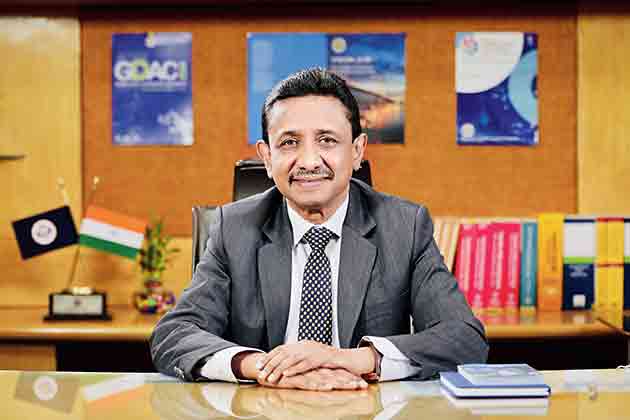 ---
Published 03.03.22, 04:06 AM
---
The newly elected president of the Institute of Chartered Accountants of India (ICAI), Debashis Mitra, has his hands full with a bunch of knotty issues ranging from peer review of auditors to crypto-currencies and carbon emission.
The ICAI has decided to make it mandatory for accounting firms to have a peer review of their work.
This will be done in a phased manner starting from April and the exercise is expected to take around four years.
"While the peer review process already exists, it was not mandatory earlier. Now we have made it mandatory for various categories of firms," Mitra, who assumed office in February, told The Telegraph.
"Public interest entities which are engaged in the auditing of listed firms, they will be peer reviewed first. Then comes the firms who are auditing non-listed entities. The process will be done in phases," the ICAI chief said.
The ICAI has chartered accountants who are registered as peer reviewers with the institute. "The peer reviewers are selected by the institute to review a firm which has done the audit of a listed company. They will check whether all the auditing standards were followed, whether a firm has a good training system, how the firm ensures independence while doing audits," said Mitra.
Emerging areas
Mitra said the ICAI is doing research on how emerging areas such as blockchain, cryptocurrency, artificial intelligence, data analytics, environment and climate change are widening the scope of the profession and how chartered accountants can adapt to these changes.
"Government has not said that they are going to ban cryptocurrencies. So, we are trying to see to what extent and how cryptos are going to affect the economy and the profession. We are working on a research paper on cryptocurrencies trying to cover three areas — accounting, auditing and taxation of cryptos," said Mitra.
He said non-financial reporting and auditing areas such as carbon emission and environment compliance are gaining prominence at a rapid pace not only globally but also in India. Capital market regulator Sebi has mandated top 1,000 listed companies to furnish business responsibility report to the stock exchanges covering environmental, social and governance (ESG) perspectives.