Netflix: Now and next
Easy-on-the-pocket plans to tech innovations — Netflix is doing all it takes to enhance the streaming game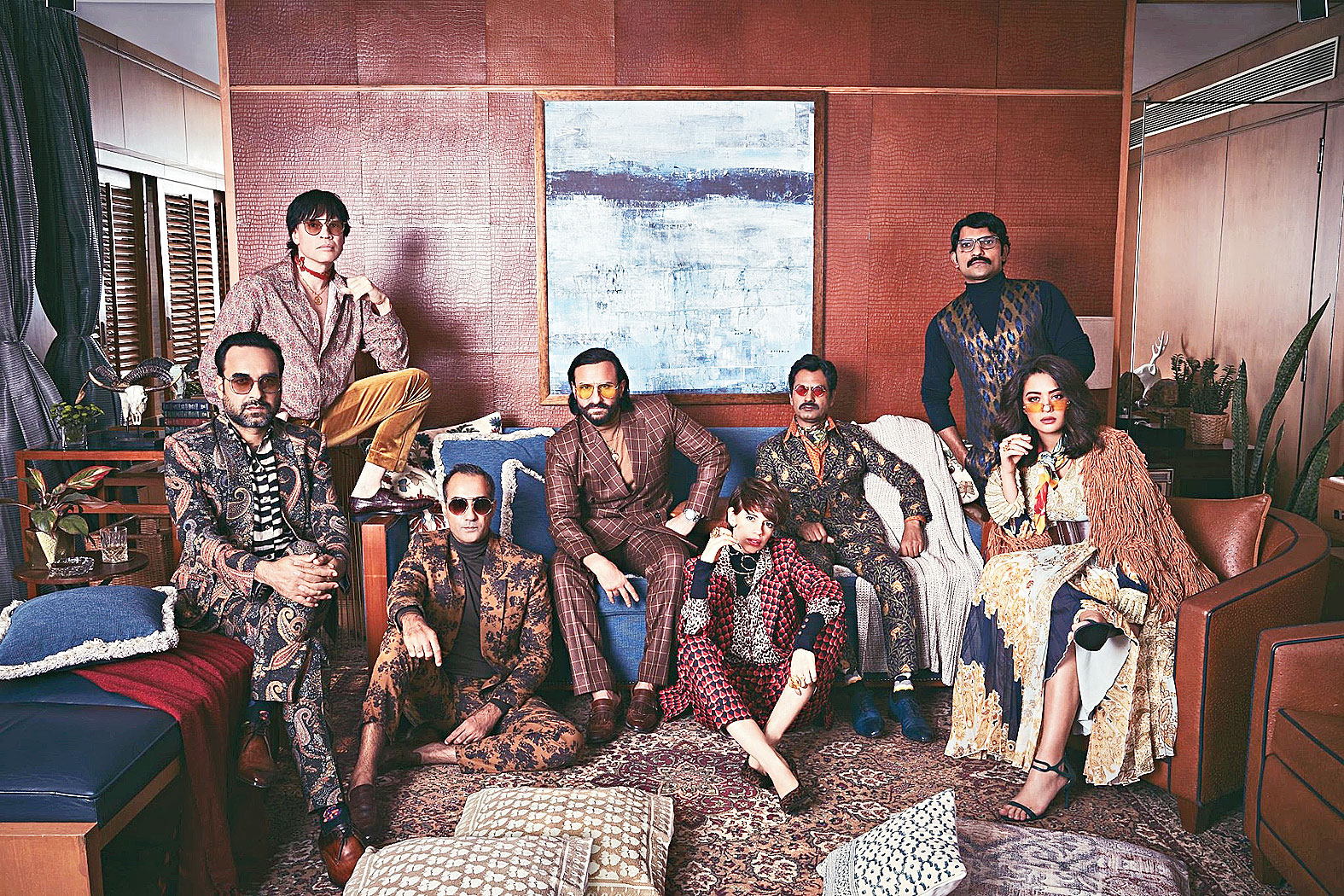 ---
---
The attempt to make Netflix accessible for all is just the latest in a series of innovations that the OTT platform — that commenced operations in 1997 but went truly global in 2016 when it started streaming in 190 countries — is coming up with to expand its footprint globally, albeit with a firm focus on India.
At Netflix House, the platform's top honchos got together to talk about all that Netflix is doing behind the scenes — tech innovations to partner engagements — to enhance the streaming experience for its subscribers.
"Netflix connects people, sparks off conversations and bridges the gap between generations. It allows individual viewing and encourages community viewing with family and friends. It promises different experiences that you can customise for yourself as well as for others," said Nigel Baptiste, director of partner engagement, Netflix.
The platform has always been committed to bringing top-notch content to its users, but now the effort is also to ensure that what we watch is superlative, visually and in terms of sound.
The habit of watching Netflix on smartphones and smart TVs has evolved over the last decade and that's where the platform's primary focus lies at the moment.
"We've spent years working in collaborative partnerships with the Samsungs, Sonys and ViewTVs of the world as well as with Apple and Android platforms and also devices like Amazon Fire TV Stick to decide how best to make Netflix available on as many devices as we can. Today, we have Netflix on over 1,700 types of devices," said Baptiste.
The numbers, clearly, are mind-boggling. About 151 million subscribers across the world currently watch Netflix on about 600 million different 'Netflix-ready' devices, coming good on the platform's promise of giving their subscribers choice and being available for them wherever they want it to be.
Every device that Netflix is on is considered to be a 'Netflix-ready' device. The platform has continued partnering with smart TV manufacturers all over the world to come up with a certain criteria that would make a television set a 'Netflix recommended TV'. The criteria is modified every year. If a TV meets any five out of the seven criteria, then it's certified as a 'Netflix recommended TV'. Netflix calibrated TVs ensure that the content is screened exactly the way, quality-wise, the content creator would have seen it in the post-production stage.
The platform is also attempting to build on its unique selling point of no ads and the luxury of enjoying all episodes, uninterrupted and all at once. The success of interactive content like Black Mirror: Bandersnatch — a choose-your-own-adventure film — will also spur the platform to put its weight behind similar formats.
Streaming it Smart
Mobile Preview to Parental Control, the focus at Netflix is to stream smart. With Mobile Preview, a range of trailers, customised to suit the user's profile and consumption patterns, automatically play out when you get on to the app and the ones you like are added to your 'watchlist' at the tap of a button. "This is a feature introduced to ensure that subscribers can browse less and watch more," said Arora.
Introduced in 2016, Downloads, says Arora, have been "truly transformational" for the streaming platform. A feature called Smart Downloads makes downloading intelligent and automatic. That means you don't have to go through the grind of manually downloading a show; just download the first episode and the platform does the rest for you automatically. This is of special significance when it comes to the Indian market. Reason? In just the last month alone, more than half of Netflix subscribers in India downloaded an entire show or at least one episode of a show!
The big worry for parents is whether their kids are watching safe content when they are on the Net. Netflix enables parental control settings where your kids watch exactly what you feel is right for them and can navigate only through the profile that's set for them. Even if they search for PG-18 content, for example, they won't be able to access it.
The India Story
Over the last year, India-generated content has been doing well globally. While shows like Sacred Games and Delhi Crime — with universal themes of violence, relationships and power play — have been lapped up, there have been some unexpected success stories too. Mighty Little Bheem — Netflix's first Indian animation show for children that started streaming in May this year and is based on the homegrown blockbuster Chhota Bheem franchise — is a global hit. It's the second most-watched original series globally, after Boss Baby: Back in Business.
"People from all over the world — Argentina to Australia — have been writing in to us about Mighty Little Bheem. A kid in the US watched the show on Netflix and had a Mighty Little Bheem cake for his birthday. That's the power of globally identifiable content," said Jessica Lee, vice president, communications, Asia, Netflix.
Are your friends eagerly waiting to watch Sartaj and Gaitonde return to play some 'sacred games' in Season 2, as it launches on August 15? Well, if you don't have a subscription yet, now's a really good time to jump on to the Netflix bandwagon. The streaming giant has made rapid inroads into the Indian OTT space in the last few years and continues to consolidate its dominance one offering at a time. Netflix has rolled out a mobile-only plan that allows Indian subscribers to stream shows and films, on their cell phones, for as little as Rs 199 a month.
"India is a country that loves its mobile phones. We use it for communication, education and for commerce. Indian users consume more mobile Internet than any other country in the world and spend 30 per cent of their time on mobile entertainment, watching content on the go. In India, Netflix is watched on mobile phones more than in any other country in the world and that's why it was imperative for us to bring to the country the chance to watch Netflix at the most nominal price possible," said Ajay Arora, director of product innovation at Netflix.
The game-changing announcement — clearly made with an eye on the Tier-2 and Tier-3 Indian cities and towns and which brings the cost of watching content on Netflix down to a third of what Indian viewers now pay — was made last week at Netflix House, an event that offered a peek into the behind-the-scenes workings of the streaming platform, at The Leela Palace New Delhi.
India is the first country picked by Netflix to introduce the mobile-only plan. The plan was initially being tested at Rs 250 per month, but has been brought down to Rs 199 to make it more attractive for users.