NCLT allows withdrawal of case against McLeod Russel India
The court order followed a settlement reached between the creditor Techno Electric & Engineering Co Ltd and the promoters of debtor McLeod, the Khaitan family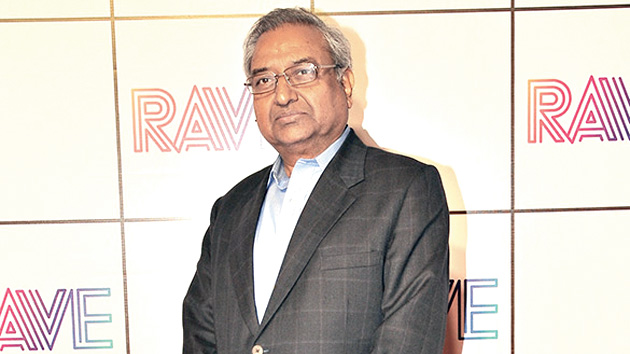 Padam Prakash Gupta.
File photo
---
Calcutta
|
Published 04.09.21, 01:30 AM
|
---
India's largest tea planter McLeod Russel India Ltd has come out of the clutches of insolvency after a bench of the company law tribunal allowed an application for withdrawal of the case against the company.
The court order followed a settlement reached between the creditor Techno Electric & Engineering Co Ltd and
the promoters of debtor McLeod, the Khaitan family of Calcutta, over the course of the week.
Apart from burying the two-and-a-half-year old dispute over a Rs 100 crore loan, the two parties also reached an understanding to work together in the future, in which the family office of Padam Prakash Gupta, the promoter of Techno, may come in as a strategic minority investor in McLeod, sources with knowledge of the development, said.
"I am happy that the dispute has been resolved with the satisfaction of all stakeholders concerned. It is time to look forward," P.P. Gupta, managing director of Techno, told The Telegraph.
Aditya Khaitan, chairman of McLeod, was not available for comment. However, he is understood to have sent out text messages informing employees and well-wishers that the company had emerged from the bankruptcy resolution process 'this afternoon' and thanked them for their support during difficult times.
The corporate insolvency resolution process, initiated by an order of a bench of the National Company Law Tribunal, Delhi on August 6, was seen as a major hindrance to debt restructuring efforts at the bulk tea producer that has 33 tea gardens in India, employing 70,000 workers.
Banks and financial institutions have an exposure of Rs 1,800 crore to the company. The majority of the lenders have signed an inter creditor agreement to restructure the loan under RBI guidelines.
Sources say Gupta may aid Khaitans to arrange funds which will be required as promoters' contribution.
A copy of the order was not uploaded till going to press, but lawyers present at the courtroom in Delhi confirmed that the application filed by the interim resolution was allowed.
"An application was filed by the IRP which states that the financial creditor Techno seeks to withdraw the Section 7 application and the counsel for both the parties have consented to this withdrawal. The bench also took on record settlement deeds under sealed cover. He discharged the IRP from duties and responsibilities.
"The prayers for withdrawal of the CIRP process have been allowed, under regulation 30(A)," Udit Gupta, counsel for Techno, said.
While the contours of the agreement is under wraps, sources said a majority of the Rs 100 crore principal loan amount has been paid in cash and the rest will be discharged soon. Khaitans arranged funds from third parties to pay off Gupta.
The tribunal made clear, at the insistence of Gupta's counsels, that in case the parties failed to comply with the terms and conditions of the agreement, they may take steps as per applicable in law.