Mehul Choksi lawyer suggests so-called escape might not have been 'voluntary'
The loaded statement came after reports that Antigua Prime Minister Gaston Browne had asked the Dominican authorities to extradite the diamantaire to India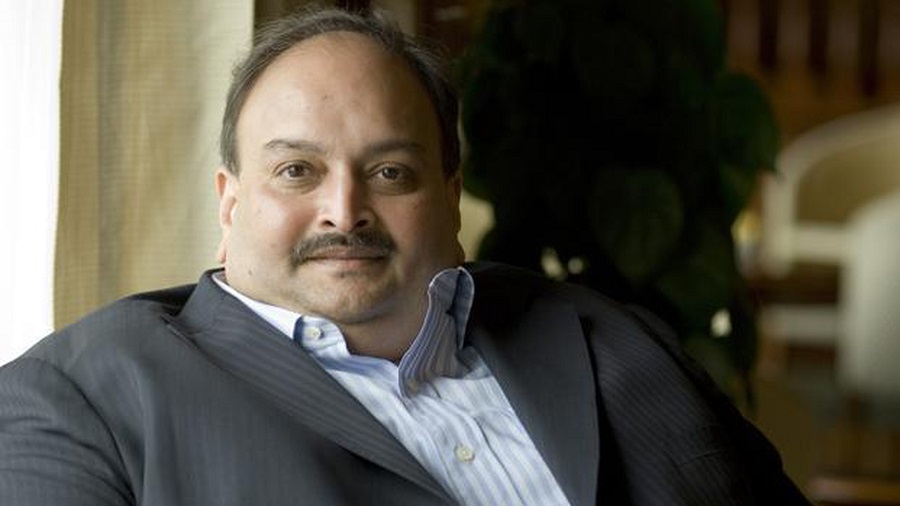 ---
Mumbai
|
Published 28.05.21, 03:05 AM
|
---
The disappearance of fugitive diamantaire Mehul Choksi from Antigua and his subsequent arrest in neighbouring Dominica has stirred controversy after his lawyer in Mumbai suggested that his so-called escape might not have been "voluntary".
The loaded statement came after reports from Antigua said Gaston Browne, Prime Minister of the Caribbean island where Choksi had sought refuge in early 2018, had asked the Dominican authorities to extradite the diamantaire to India rather than send him back to Antigua.
Late tonight, reports emanating from Roseau, the capital of Dominica, said the authorities there had decided to deport Choksi to Antigua.
Choksi, who is one of the prime accused in the Rs 14,000-crore Punjab National Bank (PNB) scam, had obtained citizenship in Antigua and Barbuda in November 2017 — a couple of months before he disappeared from Mumbai.
He was last seen on Sunday while out for dinner. Family members reported him missing after his car was found abandoned near Jolly Harbour which has a large marina and is popular with expatriates.
On Tuesday night, police in Dominica captured him in Toucari Beach, a small fishing village located in the northwestern coast of the island. The arrest was apparently made on an Interpol Yellow notice issued by Antigua and Barbuda. But there was no sign of the notice on the Interpol website which does, however, carry a red notice against Choksi issued by India that was possibly issued in 2018.
Browne claimed Dominica had agreed to his repatriation. "We'll not accept him back. He made a monumental error by skipping the island."
"Browne indicated that Choksi would enjoy certain legal and constitutional protection in Antigua and Barbuda as an Antiguan citizen ... it would be easy for Dominican authorities to repatriate him directly to India," said a report in the dominicannewsonline.com.
The reports had raised suspicions that authorities in India and the two Caribbean nations had conspired to carry out a clandestine operation to bring Choksi back to India — a ploy that will help restore the Modi government's battered image and deflect attention from its miserable failure to deal with the pandemic.
Vijay Aggarwal, Choksi's lawyer in Mumbai, said there was something "fishy" about the manner in which the fugitive had reached Dominica, an island 188 kilometres away from Antigua by boat.
"There should be no speculation till one finds out from Mehul Choksi how he landed up in Dominica...my understanding is that his reaching Dominica is not voluntary. So I find something fishy that nobody seems to be looking into," he said.
Aggarwal said Choksi cannot be deported to India as he is a citizen of Antigua and Barbuda. "As per Indian Citizenship Act Section 9, the moment Mehul Choksi acquired the citizenship of Antigua he ceased to be a citizen of India. Legally, he can be deported only to Antigua," he said.
Aggarwal said the Antiguan high court had issued an order restraining any request from India to extradite him.