Limited export edge from US-China tiff
India unlikely to gain from US-China trade war, as our exports are mostly commodities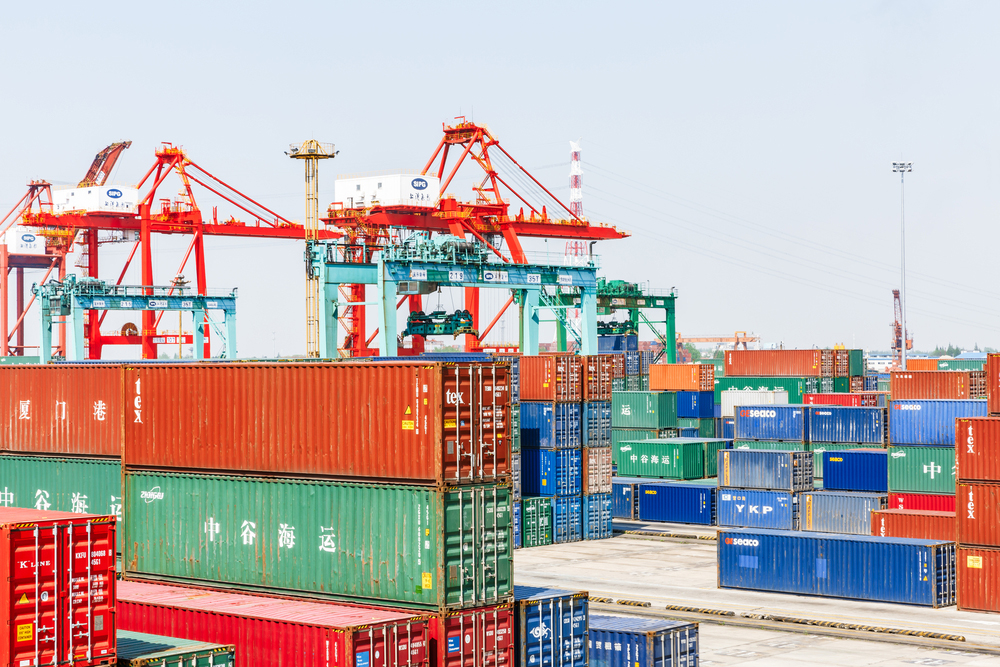 Us and China have failed to reach any agreement to resolve their dispute that escalated after Trump slapped huge tariffs on Chinese goods, prompting tit-for-tat responses
Shutterstock
---
New Delhi
|
Published 23.11.18, 08:04 PM
|
---
Indian exporters are unlikely to capture the space vacated by China in the US market as India mainly exports primary commodity, raw material and semi-finished goods, while Chinese exports comprise manufacturing products.

The trade war between the US and China had raised the possibility of Indian exporters tapping the vast potential market. However, a detailed analysis of the products exported by the two countries suggests India would not be making significant gain.
"While China's export basket is more advanced and consists of more finished manufacturing goods, India's consists more of raw materials and semi-finished goods. As the tariff war continues, therefore, it is unlikely that India will gain significantly in the international market at the expense of China," Abhijit Mukhopadhyay, senior fellow with the Observer Research Foundation, said in a study.
US president Donald Trump and Chinese leader Xi Jinping are expected to hold talks when they meet at the G20 summit next week in Argentina. Expectation of a solution to the trade war would be keenly watched by the global community.
The two countries have failed to reach any agreement to resolve their dispute that escalated after Trump slapped huge tariffs on Chinese goods, prompting tit-for-tat responses.
It is unlikely that India can fill up the vacuum, if any, created by this tariff war primarily because replacing Chinese products in the American market will require advanced high-tech production capabilities, particularly in manufacturing products, which India currently does not possess and cannot build overnight, the study said.
Besides, India's trade surplus of $21 billion with the US has often attracted the ire of US President Trump, who claims New Delhi follows discriminatory trade practices against American exports. Any move to substantially increase the shipment without reciprocal opening of the Indian market could attract trade measures from Washington.
Data showed that Chinese exports in "machinery and electrical equipment" are 41 times more than Indian exports. Exports in "capital goods" are 26 times the exports from India, and footwear around 20 per cent.