LIC float likely to raise Rs 1 trillion
The disinvestment numbers are imminently achievable because work had begun on many of these and they will be completed in FY22: Subramanian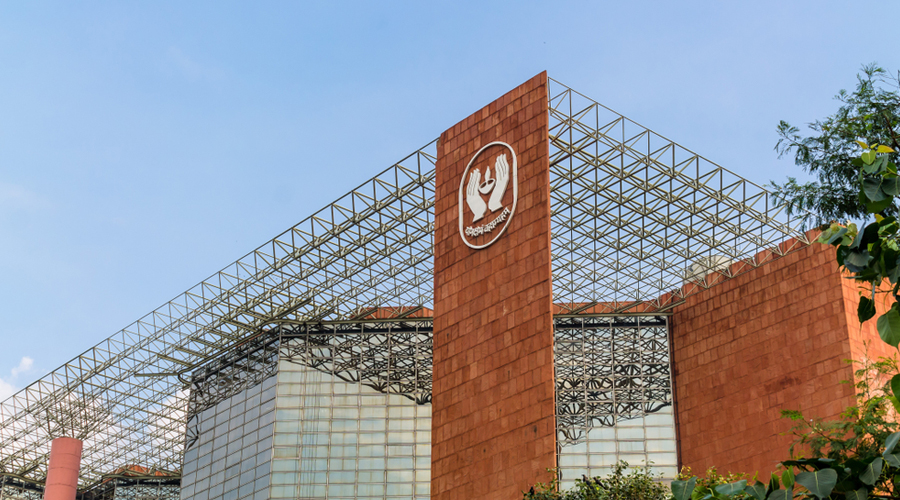 ---
New Delhi
|
Published 28.03.21, 01:21 AM
|
---
The proposed IPO of Life Insurance Corporation (LIC) is expected to garner at least Rs 1 lakh crore which would help to achieve the ambitious divestment target of Rs 1.75 lakh crore set in the Union budget for 2021-22.
The disinvestment target for 2021-22 is a carryover of the Rs 2.10-lakh-crore target set for the current fiscal ending March 31.
"Of this, BPCL privatisation and LIC listing itself were important contributors. There are estimates suggesting Rs 75,000-80,000 crore or even higher can just come from the privatisation of BPCL itself. The LIC IPO could bring in Rs 1 lakh crore approximately," chief economic adviser (CEA) K.V. Subramanian said on Saturday.
The government is selling its entire 52.98 per cent stake in BPCL in the nation's biggest privatisation till date. Vedanta Group and private equity firms Apollo Global and I Squared Capital's Indian unit Think Gas have put in an expression of interest to buy the government's stake.
With regard to LIC's listing, the government has already got amendments in the LIC Act passed through Finance Bill 2021 in Parliament earlier this week.
"These are numbers (disinvestment) which are imminently achievable because work had begun on many of these and they will be completed in FY22," Subramanian said at a virtual conference by Jana Small Finance Bank.
Increasing the authorised share capital of LIC to Rs 25,000 crore is among the 27 amendments relating to the insurance firm as part of the Finance Bill 2021. At present, the paid-up capital of the life insurance company with over 29 crore policies is Rs 100 crore. Starting with an initial capital of Rs 5 crore in 1956, LIC has an asset base of Rs 31,96,214.81 crore.
The authorised share capital of LIC shall be Rs 25,000 crore divided into 2,500 crore shares of Rs 10 each, according to the amendments proposed in the Life Insurance Corporation Act, 1956.
The amendments will lead to the setting up of a board with independent directors in line with the listing obligations. According to one of the 27 proposed amendments, the Centre will hold at least 75 per cent in LIC for the first five years after the IPO, and subsequently hold at least 51 per cent at all times after five years of the listing.
Up to 10 per cent of the LIC IPO issue size would be reserved for policyholders. The government will remain the majority shareholder and continue to retain management control.