Lessons from ratings blow
Kotak says India needs to maintain financial and fiscal stability even as fiscal deficit will inevitably expand in the future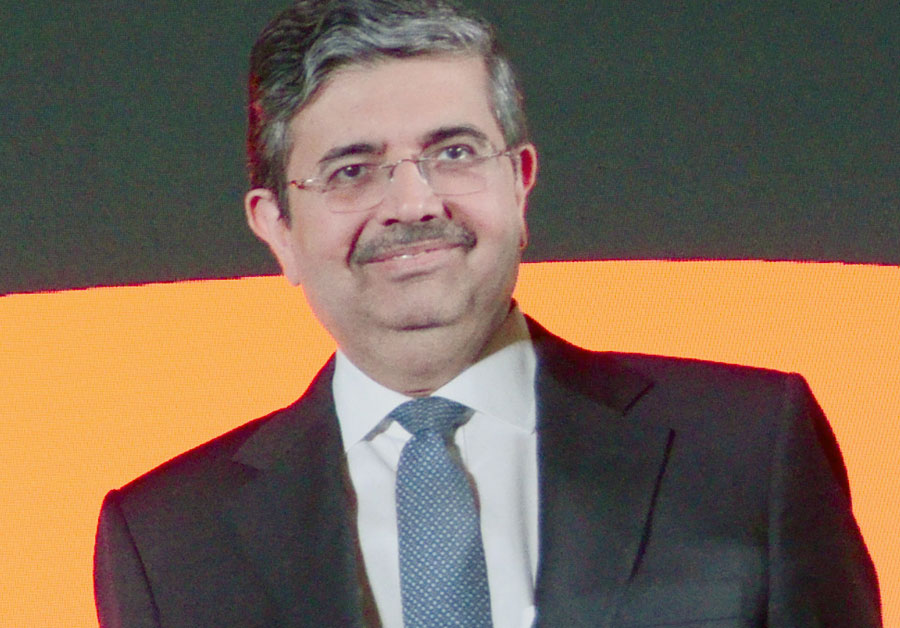 ---
---
Amid a shortfall in revenue and the need for more public spending, newly elected CII president Uday Kotak said India needs to maintain financial and fiscal stability even as fiscal deficit will inevitably expand in the future.
"While ratings are a matter of opinion, what is contained in the ratings is something we need to keep in mind, so that we don't have a sharp increase in cost of borrowing by Indians or Indian companies from the overseas markets, as also a sharp withdrawal of money should there be a significant drop in financial stability parameters," Kotak, managing director and chief executive of Kotak Mahindra Bank, said.
The Moody's Investor Service has downgraded India's sovereign rating to "Baa3" with a negative outlook, the lowest investment grade, just a notch above "junk status".
However, the government would need to boldly spend, taking care to balance funds needed to soothe the economic wounds of individuals, businesses and the financial sector.
Analysts now estimate that fiscal deficit will shoot up to as high as 11.5 per cent of GDP, up from just 6.5 per cent before the pandemic.
The increase will be equivalent to a loss of Rs 10 trillion for the government, Kotak said in a CII-organised virtual press conference.
Kotak took over as CII president on Wednesday from Vikram Kirloskar. He said the government and the Reserve Bank will have to work in close co-ordination to bring growth back.
"I have been a sitar player. I see the role of the government and the RBI like that of a jugalbandi between a sitar and a tabla. Both have to play in harmony and respect each instrument, but at the same time play together in a jugalbandi,: Kotak said.