Karan Adani is ACC chief, group to invest $2.5 billion
Swiss materials giant Holcim closed the sale of its full stake in Ambuja Cement to the Adanis for $6.4 billion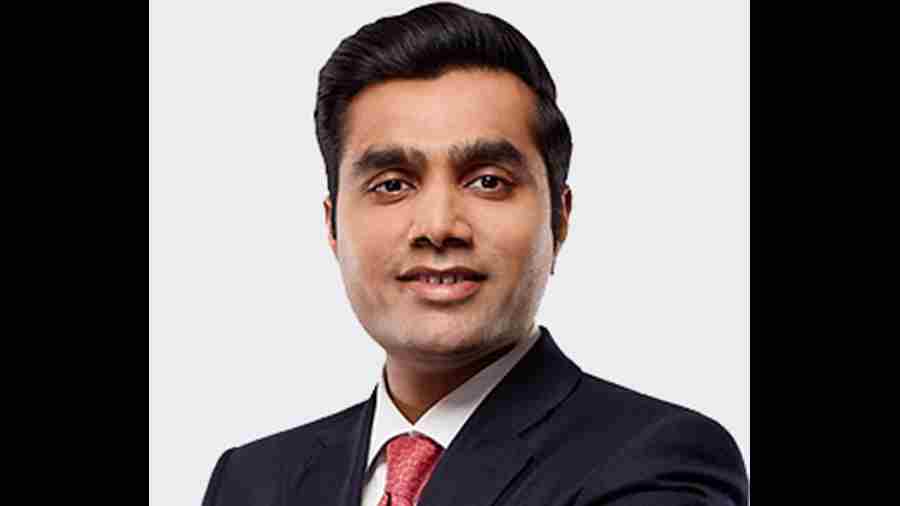 ---
Mumbai
|
Published 17.09.22, 01:13 AM
|
---
Karan Adani, the elder son of billionaire industrialist Gautam Adani, was elevated as the chairman of ACC on Friday, with the conglomerate completing the acquisition of Holcim's cement business in India. The acquisition makes Adani India's second largest cement manufacturer after UltraTech Cement with a capacity of nearly 70 lakh tonnes.
Swiss materials giant Holcim closed the sale of its full stake in Ambuja Cement to the Adanis for $6.4 billion. Initially, the deal was estimated to be worth around $10.5 billion (Rs 81,360 crore), which included a Rs 31,000- crore open offer. However, the open offer got a tepid response: the Adanis could purchase only 8.28 per cent of the targeted shares in ACC Ltd while in Ambuja Cements it got only 1.35 per cent of the shares.
Soon after Adani's takeover, the two cement firms announced the resignation of their board, including the current CEOs and CFOs. The group chose Gautam Adani's oldest son Karan as the chairman of ACC. Gautam Adani himself was appointed the chairman and Karan a director in Ambuja Cements, which holds 50.05 per cent of ACC.
Karan, who is an economics graduate from Purdue University, US, is the CEO of group firm Adani Ports & SEZ Ltd. Gautam Adani's younger son Jeet — a graduate from the University of Pennsylvania, School of Engineering and Applied Sciences — is vice- president for group finance at the conglomerate The new board of Ambuja Cements also approved an infusion of Rs 20,000 crore ($2.5bn) by way of preferential allotment of warrants to enable the firm ``to capture the growth in the market''.
A regulatory filing showed that these warrants will be issued to Harmonia Trade and Investment Ltd which is understood to be a promoter firm. The entity is likely to hold 19.9 per cent of the company after the conversion into shares. It is not immediately clear as to how Harmonia Trade is financing this investment.
The announcement came on a day Gautam Adani briefly became the world's second richest according to Forbes Real Time Billionaires List toppling Jeff Bezos of Amazon and Bernard Arnault of LVMH. He lost this spot as the markets crashed because of worries over global recession and interest rate increases by central banks. Recently CreditSights, a Fitch group firm, raised concerns over the level of borrowing in the group and referred to ''sponsor affiliate'' debt.
The management said the debt was granted by sponsor affiliate lenders Gautam Adani, Vinod Adani, Rajesh Adani and their families. Such debts are subordinated and unsecured and its providers cannot demand the servicing of any interest or principal: it is at the issuer's discretion to make any payment against the accrued interest or principal from the funds available in its ``Distribution Account'' after complying with all waterfall requirements.
Holcim deal
The Adani family, through their special purpose vehicle Endeavour Trade and Investment Ltd, completed the acquisition of Holcim's cement business after closing the transaction with the Swiss firm and its open offer. ``Post the transaction, Adani will hold 63.15 per cent in Ambuja Cements and 56.69 per cent in ACC (of which 50.05 per cent is held through Ambuja Cements)," the group statement said. The combined market capitalisation of Ambuja Cements and ACC Ltd is $19 billion as of date, it added.
"The transaction was financed by facilities aggregating $4.50 billion availed from 14 international banks", which includes Barclays Bank and Deutsche Bank AG. Gautam Adani said cement was an exciting business, with headroom for growth in India, which exceeds that of every other country well beyond 2050. Cement is a game dependent on energy, logistics and distribution, and leveraging a digital platform to transform production as well as for supply chain efficiencies, he said.