Jute gets a packaging push with quotas for grains, sugar
100% of food grain production and 20% of sugar has to be packed in jute bags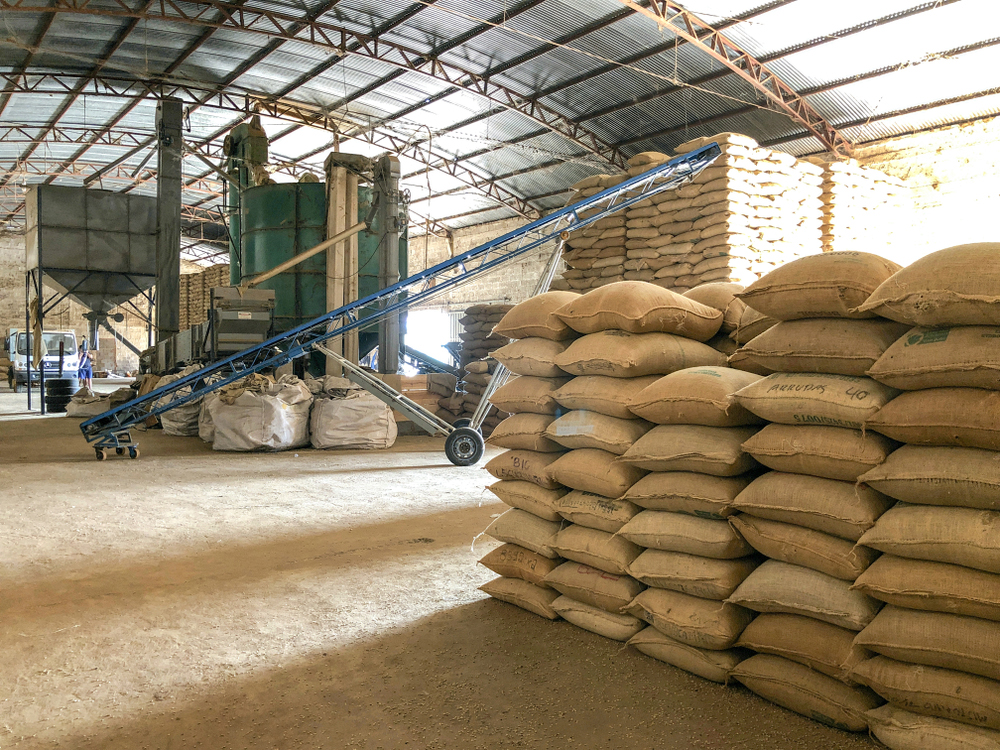 Jute bags with food grains at a warehouse. The government has made it mandatory for all food grains production to be packed in jute.
Shutterstock
---
Calcutta
|
Published 22.11.18, 09:39 PM
|
---
The Union government has approved a proposal for mandatory packing of 100 per cent of foodgrain production and 20 per cent of sugar output in jute bags with minor tweaks in both compared with the previous year.
"The CCEA (Cabinet Committee on Economic Affairs) approved that 100 per cent of foodgrain and 20 per cent of sugar shall be packed in diversified jute bags. The decision to pack sugar in diversified jute bags will give an impetus to the diversification of the industry," said an official statement.
The statement added that initially 10 per cent of the orders of jute bags for packing foodgrain would be placed through reverse auction on the GeM (Government e-Marketplace) portal that would facilitate price discovery.
In jute year 2017-18 (July-June), the approval was for 90 per cent mandatory packing of foodgrain and 20 per cent for sugar under the provisions of Jute Packaging (Materials) Act 1987.
Sources said the decision to increase the use of jute bags was on account of the expected production of raw jute, production trends on jute sacking over the years and the likely orders by indenting agencies.
The quantity of raw jute available during 2017-18 and projection for 2018-19, as per assessment of the Jute Advisory Board, is 101.40 lakh bales (18.25 lakh tonnes) and 98.40 lakh bales (17.71 lakh tonnes), respectively. The closing balance is 20.4 lakh bales (3.67 lakh tonnes) in jute year 2018-19. Further, the decision to use diversified jute bags is meant to prevent contaminants such as jute fibre and jute batching oil. The government sector buys bags worth about Rs 6,500 crore every year for foodgrains.
A mechanism to enable the payment of statutory dues to jute workers and prompt payment to farmers and balers is also under consideration. The mechanism could include obtaining periodic certification from labour department and state government concerned on statutory payments to workers and self-certification from mills on payment for raw jute supplies.