Jewellers miffed over exclusion of 24 karat gold from mandatory hallmarking
All India Gems and Jewellery Domestic Council said that Bureau of Indian Standards lays down that gold articles of only 14k, 18k and 22k karatages to be allowed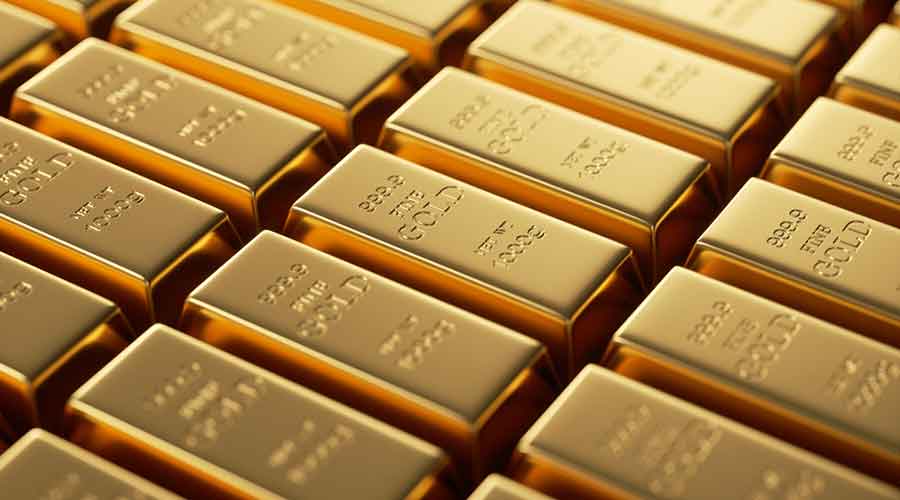 ---
|
Calcutta
|
Published 05.05.21, 02:17 AM
---
Jewellers are miffed over exclusion of 24 karat gold from mandatory hallmarking which is set to come into effect from June 2021. All India Gems and Jewellery Domestic Council on Tuesday said that Bureau of Indian Standards, by IS 1417:2016, which approves the standards for purity and fineness of gold articles, lays down that gold articles of only 14k, 18k and 22k karatages will be allowed in the mandatory hallmarking.
However, this does not include sale, storage and exhibition of other karatages of gold jewellery or bars and coins. The council said this has imposed a fetter on freedom of jewellers to sell articles of different karatages.
"In India, gold is bought and sold in many variants ranging from 1k to 24k. Different regions have unique demands for different karatages. It is common to find 23k and 24k gold items in Akola, Kolhapur, Solapur, Pune and Jalgaon in Maharashtra, while in Haryana, Punjab and western Uttar Pradesh, they usually sell 20k and 21k," said Ashish Pethe, chairman, GJC.
"Gold is also used as an investment option and especially gold coins of 23k and 24k are highly preferred by the customers in India. BIS should include 23k and 24k in the list of approved karatages," Pethe said, adding that the restriction imposed must be viewed in line with the international standards which approve all types of karatages.
"If the jeweller has the necessary machinery and expertise to manufacture articles and jewellery of 24 carat gold, he must not be denied his right to do so. The industry is already in crisis post Covid lockdown in 2020 and now with the second wave coming in, things will be even more difficult. While International standards approve all types of karatages, restriction in karatages will add fuel to the fire," said Saiyam Mehra, vice-chairman of GJC.
The matter has been brought to the notice of the Union ministry of consumer affairs, food and public distribution.
Meanwhile, jewellers in Bengal are in favour of a review of the restrictions imposed on retail store timings in the state to control the spread of Covid pandemic. Instead of two separate time slots (7-10 am and 3-5 pm), the jewellers are seeking one continuous slot from 12 noon.